ThreatQuotient has secured US $22.5 million in new financing. The money is a combination of equity and debt financing from an investment syndicate. That syndicate includes New Enterprise Associates (NEA), Adams Street Partners, Escalate Capital, Blu Ventures, Cisco Investments and Gaingels. The company claims that the financing support is based on 2020's record bookings and revenue growth.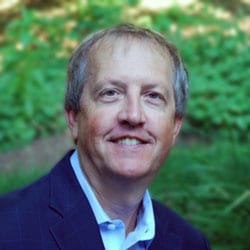 John Czupak, President and CEO, ThreatQuotient, said: "As a result of strong performance in 2020, we welcomed an opportunity to secure additional funding and add new investors to our syndicate. ThreatQuotient is meeting a critical need for security operations solutions, and we have significant expansion plans to continue this momentum.
"I am incredibly proud of our team's efforts and record setting performance in a challenging 2020. I thank all of our investors for their interest and support, and I look forward to our continued momentum and success."
Over the last year, the company has launched new services and doubled its global footprint. Part of that has been an expansion into Spain, where the company is offering local support.
Enterprise Times: What does this mean?
ThreatQuotient has not indicated where the money is to be spent. After expanding into new territories and winning customers worldwide, it could be to support those new territories. It will certainly see an opportunity to expand its sales presence in those locations, especially Spain.
The money might also be targeted at new product or service development. While $22.5 million is not a significant amount for development, it could be used to build out infrastructure for new services.
What is not likely is that it is for acquisitions. Security companies command a high price after the vast majority saw significant growth in 2020, and $22.5 million won't go far.
Irrespective of what ThreatQuotient spends the money on, this is a successful funding round that has brought new at least one new investor. The question now is, can the company move towards a new funding round that does not include debt financing and which provides the money for continued expansion?