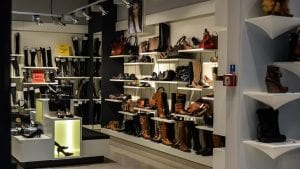 MySize, the developer and creator of eCommerce measurement solutions, has integrated its eCommerce shoe sizing solution directly to retailers' websites. The integrated sizing solution, joins a growing list of additional capabilities to MySizeID platform, which includes garment and shoe recommendations. This latest addition is intended to enhance customers' online shopping experience and reduce the hassle of returns for retailers.
Through MySize's shoe sizing solution built-in as a feature on retailers' sites, customers will benefit from an streamlined shopping experience. The solution allows them to virtually obtain fits for a brand's shoes without needing to download an app. Retailers can provide customers with an incredibly accurate and user-friendly sizing solution that will boost their bottom lines. The company says the solution will significantly cut down on returns.
Giving customers peace of mind
Ecommerce footwear sales are expected to reach $21.4 billion in 2021. Market size growth was recorded at 9.0% per year on average between 2016 and 2021. As a result, online shoe sales are a major source of revenue for retailers. But as up to 40% of online footwear purchases are returned, sellers are struggling with costs that top billions annually. The industry is well-positioned to embrace technology that gives customers peace of mind regarding their fits. It is expected accurate sizing reduces the risk of returns for retailers.
The MySize footwear sizing solution is easy to implement and is "plug and play" with leading eCommerce platforms. These includes Shopify, WooCommerce, Lightspeed, Magento, and more. By pairing a footwear retail's product table, GTIN, description, and other relevant details with MySize's AI-driven and machine learning algorithms. Online shoppers will be presented with a highly accurate size recommendation, which is expected to increase confidence and reduce returns.
Reducing returns
MySize has repeatedly demonstrated the positive impact of its highly accurate online sizing solution in the online apparel industry. It reduces returns by as much as 50%, and increasing average order value by as much as 30%. Utilising this same technology, MySize's footwear solution enables customers to receive a highly accurate shoe size. Recommendations can be saved, using the current wizard.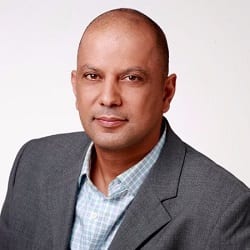 Ronen Luzon, CEO, and Founder of MySize, says "When customers can order the right size. Without needing to jump through hoops or rely on guesswork. both the retailer and the consumer win."
"By bringing our highly accurate sizing tech directly to retailers' sites. We are empowering larger numbers of customers to obtain the right fit for them. We are increasing accessibility to those who may not have wanted to take the extra step of downloading the app. In 2021, consumers expect an online shopping experience that covers them from A to Z. With our built-in sizing feature, retailers can provide their customers with the very best virtual fits."
Enterprise Times: What this means for business?
Size guides sound pretty innocuous. A minor component in the customer experience journey. However, size guides remain a significant challenge for online retailers. Just imagine trying to amalgamate the sizing recommendations of multiple brands and manufacturers from around the globe. Then having to add the various international sizes into the mix. A size 'Large' may mean very different actual size for a US apparel manufacturer, compared to a Japanese clothing brand. Incorrect sizes remain, one of the main reasons customers return products.
Mysize new measurement technology is interesting. It's based on algorithms and cutting-edge technology with broad applications, including the apparel, eCommerce, DIY, shipping, and parcel delivery industries. This proprietary measurement technology is driven by several algorithms.  These algorithms are able to calculate and record measurements in a variety of novel ways. Any solution that can provide customers with an incredibly accurate and user-friendly sizing advice is bound to be a winner. Inevitably, it will improve the customer experience and boost the retail bottom lines. The company says the solution will significantly cut down on returns.