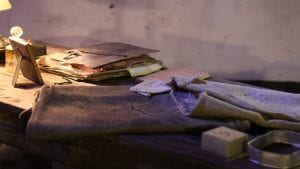 Inxeption, a provider of Industrial commerce has launched Inxeption EasyOrder, a digital commerce order-entry portal for manufacturers and B2B businesses. The solution is designed to streamline sales. The product provides digital tools that allow businesses to move from inefficient, error-prone manual sales processes. To a system that captures accurate data and automatically updates distributors and customers on order status.
Inxeption EasyOrder is now available on Inxeption's I-commerce platform. It enables B2B businesses to offer buyers a password-protected portal that reflects their customised, negotiated prices. Companies using EasyOrder can accept payment by purchase order or provide payment terms to buyers. EasyOrder also seamlessly integrates with Inxeption's all-mode logistics services. This enables companies to better manage shipping costs and keep buyers informed of order and shipping status with automated emails.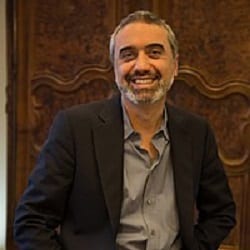 "EasyOrder is an immediate and dramatic improvement over taking orders by phone, fax, and email. The traditional channels can slow sales cycles and leads to errors and delays. Furthermore, digital orders capture current data about the customer that tends to be far more accurate and up to date than that stored in CRM systems," said Farzad Dibachi, CEO and co-founder of Inxeption.
"EasyOrder a win-win for both buyers, who get the right order faster, and sellers, who get paid faster," Dibachi adds.
A quick way to capture digital orders
A recent study from McKinsey and Company found that 68% of B2B customers prefer digital sales interaction. However, less than 30% of B2B companies with $500M+ market cap have an eCommerce site. EasyOrder gives companies a quick way to capture digital orders from both distributors and even from large volume buyers who make frequent, repeat orders.
The report suggests purchasing will go omnichannel as sales models will become hybrid. Hybrid sales reps will soon become the most common sales role. With omnichannel established as the new buying norm, 64% of B2Bs intend to increase the number of hybrid sellers over the next six months. This will make this model — representatives who interact with customers via video, phone, apps, and occasional in-person visits—the lead sales role.
According to Jim Perkins, President of US Air Filtration, "We are thrilled to implement this new technology from Inxeption. It finally makes eCommerce for industrial equipment manufacturers like ours possible."
"We have a large network of resellers and distributors who have been buying over the phone or email until now. Inxeption's EasyOrder portal is able to handle the complexity of our products, pricing, and payment methods. It makes the purchasing experience much faster and easier for our resellers and our employees," Perkins adds. 
Enterprise Times: What this means for business?
The McKinsey report was interesting. The report predicts the demise of the traditional sales rep and the rise of the hybrid sales rep. Sales representatives who interact with customers via video, phone, apps, and occasional in-person visits — the lead sales role. Hence Inxeption's launch of its, a digital commerce order-entry portal for manufacturers and B2B businesses. The company has created a fast, easy digital portal for distributors and buyers to order online. The new service comes within the context of the company's wider provision of Industrial commerce ("I-commerce"). Secure and scalable cloud-based digital commerce platform that brings the ease of consumer e-commerce to B2B. As a result, the company is in a good position to adapt to the shifting patterns of buying behaviours of businesses. Increasingly B2B buyers want a similar high-quality customer experience as when buying from a B2C site.