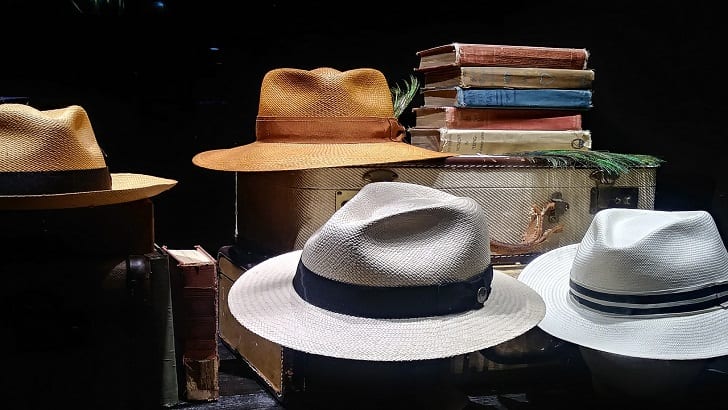 Retail and eCommerce highlights this week include: Music business Bonners gets its eCommerce operations into rhythm with Brightpearl and Shopify Plus. With $8.2M in funding, Haystack is launching a communications hub to unify company's communications, knowledge, and people within a single platform. Unbxd joins the Bigcommerce partnership programme. The Equals Group selected the TruNarrative platform to support operational efficiency and facilitate customer experiences across their range of services. Personify joins the Mach Alliance and Facebook launches phishing-resistant FIDO authentication for mobile devices. Avionos acquires ObjectWave to drive even more digital transformation in 2021. Avionos buys ObjectWave to strengthen its commerce platform delivery capabilities.
Music business Bonners selects Brightpearl to support eCommerce services
Specialist music business Bonners have swapped out ineffective on-premise solutions for a combination of Brightpearl and Shopify Plus as the company seeks to tune up its multichannel customer service offering.
Founded in 1976, initially from a small rented shop in Ivy Terrace, the business has grown to become one of the most well-respected and successful piano, keyboard, and guitar stores in the UK. The company has three large-scale showrooms for customers to visit and enjoy an amazing range of musical instruments and supplies.
Despite the success, the team behind Bonners knew that any future business growth would be stunted by its current provider. Facing the music, the team understood that taking Bonners online presence to new levels required the introduction of advanced digital technologies.
Bonners has now opted for Brightpearl's centralised source of truth, which will speed up decision making and grant total visibility and control over complex multichannel inventory and order management. The firm's eCommerce store has been built with Shopify Plus which will allow them to sell and market their business online with ease. Bonners can benefit from a scalable cloud solution, hosting a suite of integrations, retail automation, real-time reporting, and fulfillment features.
In addition to integration support from Brightpearl, the team at Bonners will gain agility, time savings, and turbo-boosted fulfillment, powered by real-time data insights, retail automation, and centralized inventory and order management.
Haystack launches communication and information hub
Haystack, an all-in-one platform built to unify communications, knowledge, and people for companies with 300+ employees, has been launched. The company raised $8.2M from investors including Coatue Management, Greycroft, BoxGroup, and Day One Ventures. Haystack is now accepting new customers who are interested in fostering company-wide alignment. This enables efficient employee onboarding, increasing engagement, and scaling company culture.
Haystack's modern intranet centralises all internal company information, making important announcements, commonly viewed resources, detailed employee profiles, and more accessible. A feature that's become increasingly necessary as remote workforces become the norm. The platform integrates with 30+ SaaS platforms including Slack, Workday, Confluence, and Microsoft 365. As a result, it provides source-of-truth discovery via advanced machine learning-powered search algorithms. The result is a streamlined employee experience that makes big companies feel smaller.
The platform has a turnkey implementation designed to be up and running within days, not weeks or months. Organisations will ultimately use Haystack as the connective tissue of their business. A tool that unifies the employee experience from onboarding to HR to documentation to internal communications and keeps employees connected, informed, and engaged.
Unbxd joins BigCommerce partnership programme
Unbxd has been named a BigCommerce Certified Technology Partner, providing more than 60,000 BigCommerce customers access to Unbxd's AI-powered self-serving Product Information Management solution. As a result, BigCommerce customers can integrate Unbxd's service through the BigCommerce App Marketplace.
Unbxd PIM helps eCommerce retailers, brands transform the constantly changing raw product data into meaningful product information at scale. It offers a centralised, single source of truth for all product data in a simple and intuitive user experience. eCommerce product teams can leverage the combined power of AI, DAM, and automation to publish large volumes of product content efficiently.
Equals Group selects TruNarrative platform to support CX
The Equals Group selected the TruNarrative platform to support operational efficiency and facilitate smooth customer experiences across their range of services.
TruNarrative enables businesses to safely onboard customers, detect fraud and identify risk via a single API. Their technology is used to deliver fraud detection and compliance strategies across the globe in a range of industries including banking, lending, online gambling, eCommerce and payment services.
The Equals Group is comprised of international payments and e-banking brands including Equals Money, FairFX and CardOneMoney. The Group's brands deliver a range of money management solutions to their business and personal clients which include expense management, global payments and foreign exchange currency services. Combined, these services help clients manage spending, cashflow and international transactions.
The TruNarrative solution integrates with the Group's existing tech stack, including their core platform and front-end systems, delivering them the ability to efficiently make customer acquisition and business risk decisions.
Through the TruNarrative platform, the Equals Group can access a full case management system for manual review and referrals. Helping them make informed onboarding decisions with the full customer in view, delivering time savings and relieving pressure on referral management teams.
Alongside a natural language rule builder allowing for rapid strategy changes and an automated frictionless experience for low-risk applications, the Group can access 50+ third party data providers and a comprehensive audit trail for instant recall for regulatory purposes.
Personify joins the MACH Alliance
Personify XP, an anonymous real-time analytics and personalisation platform, has joined the MACH Alliance, the group of independent technology companies advocating open, best-of-breed technology ecosystems. With this membership Personify underwrites the shared belief that interoperability and open software will propel current and future digital experiences. And it reflects the company's commitment to delivering advanced customer experiences through seamless, highly personalized online retail experiences.
Personify XP personalises a consumer's online shopping experience completely anonymously. The company delivers this personalization through its proprietary AI that identifies a shopper's purpose in real-time, and then dynamically inserts relevant content and products. These highly personalized experiences are cookie-free, completely automated and require no involvement from the retailer or brand.
Facebook launches phishing-resistant FIDO authentication for mobile
Facebook has announced the extension of their FIDO support to mobile devices. As a result, Facebook users can now take advantage of the strongest form of authentication available, FIDO Security Keys, across all of the devices they use to access Facebook.
Facebook has adopted FIDO Authentication, which uses cryptographic login credentials that are unique across every website, never leave the user's device and are never stored on a server. As a result, FIDO is proven to protect against phishing, the most common and effective technique fraudsters use to illegally gain access to accounts.
The news comes as the FIDO Alliance released initial results from its commissioned survey. The research found 49% of Brits have either had a social media account hacked or accessed without permission or know somebody that has. There have also been an increasing number of high-profile social media hacks that have generated headlines around the world.
FIDO's research also found that 64% of the UK population were most concerned about protecting their phones when it came to the security of their social media accounts. This is most keenly felt among young people aged 18 – 24 as the figure rises to 78%, and it is the device people are most concerned about by a large margin across almost every other age group. Adults over 65 are the only group that bucks this trend, with 31% caring more about their laptop than their mobile phone (28%).
What is the FIDO Alliance?
The FIDO (Fast IDentity Online) Alliance, www.fidoalliance.org, was formed in July 2012 to address the lack of interoperability among strong authentication technologies and remedy the problems users face with creating and remembering multiple usernames and passwords. The FIDO Alliance is changing the nature of authentication with standards for simpler, stronger authentication that defines an open, scalable, interoperable set of mechanisms that reduce reliance on passwords. FIDO Authentication is stronger, private, and easier to use when authenticating to online services.
Avionos buys ObjectWave to strengthen its commerce platform delivery capabilities
Avionos, which designs and implements marketing and commerce solutions, has bought ObjectWave, an eCommerce agency headquartered in Chicago. ObjectWave is a digital commerce strategy and development agency. The acquisition augments Avionos' position as a commerce and digital experience solution provider. The company has partnerships with Adobe and Salesforce for enterprise B2B and consumer-focused companies.
In the US, eCommerce grew 44% in 2020, while B2B eCommerce sales reached $2.19 trillion. The pandemic accelerated organizations' need to embrace comprehensive digital transformation and underscored the importance of eCommerce capabilities. With the addition of ObjectWave's commerce talent and deep expertise, Avionos is uniquely positioned to capture market share and drive digital results for organizations that seek to innovate their online experiences in response to ever-growing customer demand.
Avionos began its international expansion in early 2020 with the launch of its Bogota, Colombia location. The ObjectWave acquisition supports Avionos' dedication to continuing to build out its global resources to support its clients' evolving, 24×7 digital needs with locations in the US, Europe and South America.