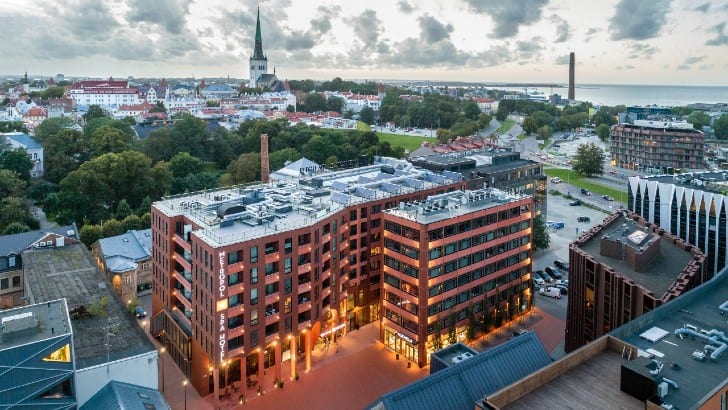 The Estonian Metropol Hotel Group has selected Infor Hospitality Management Solution (HMS) to modernise its operations. The Infor solution will replace a legacy system that no longer supported the Metropol Group growth ambitions. The Metropol Group currently operates two hotels in Tallinn, the Metropol Hotel with 155 rooms and the Metropol Spa Hotel with 137 rooms. Both hotels are located in the Rotermann quarter and are very close to each other.
The selection of the Infor solution was based on several criteria that would enhance the operational excellence of the two hotels. These include industry-specific functionality. Key to this was the new touchless capabilities that Infor launched last year. These apps enable guests to complete check-in safely and housekeeping to use their own devices to complete their services. Infor HMS also leverages the Infor ION platform to integrate with other applications. This enables Hotel Metropol to embrace new services for clients with open APIs. These enhancements will significantly improve the guest experience.
Annely Hendrikson, hotel manager, Metropol Hotel Group, said: "Although we have two very distinct properties, our commitment to world-class customer service is consistent throughout the Group. This means we must continually look for technology that supports an improved guest experience as we grow, and this is precisely what we have found in Infor HMS."
Kim Spolén, Infor's director for the Nordics hospitality industry broke the news in a LinkedIn post earlier this year saying: "I'm most happy to welcome Metropol Spa Hotel and Metropol Hotel in Tallinn to the Infor Hospitality Family! Both hotels have selected our Infor HMS! We are looking forward to great future cooperation and to a hopefully equally great 2021!"
Enterprise Times: What does this mean
This is a tricky time for the hospitality industry. Visitor numbers are down as a result of the pandemic. International travellers are almost non-existent. According to Visit Estonia, overnight stays in January 2021 were down 55% year over year. The domestic demand remains strong with a drop of only 3%. However, it now makes up over 80% of total demand compared to a year ago when it was 37%. In contrast, international overnight stays are still down 86% year over year, falling from 258,925 to 35,599.
What the Hotel Metropole Group has done is decide to revamp its guest experiences ready for the hoped-for return of visitors. Whether that will be in 2021 or 2022 remains to be seen. Hotel Metropole has set itself up for success though. Future guests will gain the experience of a safer more automated experience.