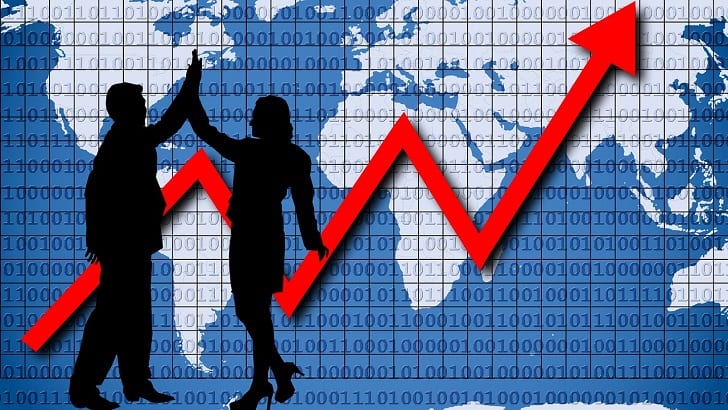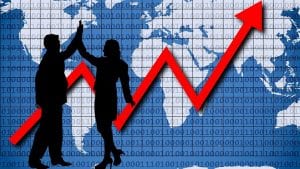 Research from Adobe and the London School of Economics (LSE) suggests 25% of European companies will thrive in the post-COVID economy. The New Era in Experience report is based on a survey of 300 CIOs in the UK, France and Germany. It was followed up by subsequent in-depth interviews with European business leaders, and the LSE's long-running SME management practices. The study depicts how the three business models of Thrivers, Hiders and Survivors are approaching digital transformation and technology investment during COVID-19.
Thrivers (25% of brands)
Represent the most successful category. During the pandemic, these business have increased digital investment, changed organisational structures, adjusted business processes to get products and services to market faster. These businesses reported a 20% increase in employee productivity. They also had an increased focus on employee well being and the ability to work remotely as key drivers of this uplift. This resulted in Thrivers reporting a lower revenue impact during the pandemic when compared to Survivors and Hiders. 45% experiencing a revenue drop, at an average decrease of 15%.
Hiders (40% of brands)
Reduced technology and innovation spend during 2020, but maintained enough investment to remain competitive in the short-term. Ultimately, businesses emerge in 'status quo' position. 66% of Hiders suffered a revenue drop, with an average decrease of 35%.
Survivors (35% of brands)
Companies got by on the bare minimum, making the most dramatic and 'reactionary' spending cuts during the pandemic. Their leadership is the most cautious and also disconnected from day-to-day business activity and customer interaction. They suffered the largest financial impact, with 70% experiencing a revenue drop, at an average reduction of 50%.
According to Dr. Alexander Grous, London School of Economics, "The financial impact of the COVID-19 pandemic was far-reaching and widespread. By taking a more digital approach in responding to the pandemic and adopting progressive leadership traits, Thriver organisations were clearly able to offset downward pressure on revenue. This also put themselves in the best possible position for future business success."
Leadership a barrier to success during pandemic
55% saw senior management decision-making, internal buy-in, and a lack of digital strategy as their biggest barriers to digital transformation during the pandemic.
45% had increased cybersecurity concerns.
40% had worries over the complexity and compatibility of legacy systems.
90% said adoption of the Cloud was the key enabler to digital transformation.
Key leadership traits for New Era in Experience
The research also revealed the shared characteristics of leaders within Thriver brands. These traits act as a blueprint for companies to prosper when society and the economy begin to re-open. Thriver leaders are found to be:
Hands-on and open to change. The New Era requires a new breed of leadership that is visible, accountable, adaptable, and invests in innovation.
Build organisational culture around trust. The New Era has transformed the employer and employee relationship into a culture now built on trust, empowerment and autonomy.
Adopt rapid decision-making. The New Era is fast-paced and unpredictable. Every part of the business must work together, in real-time, to meet customer needs. Furthermore, be ready to adapt to whatever change may come next.
Enable continual learning/upskilling. The New Era is constantly evolving and requires that those who succeed must constantly evolve too. Businesses must continually look at new ways to enable their people to best meet their customers' needs with the skills required to do so.
"The world has changed. Business leaders need to embrace transparency, trust and agility to ensure they thrive in this New Era in Experience," said Paul Robson, President, International at Adobe.
"Digital has become the way for people to connect, work, learn and be entertained. Every business has now become a digital business. The ability to deliver best-in-class customer experience has never been so important," Robson added.
Enterprise Times: What this means for business.
There's been quite a few reports recently which have similarly shown that enterprises bouncing back from the COVID-19 pandemic, the UK, Europe, and the US. Last week, the UK government published some statistics that indicated nearly 20,000 technology businesses were started in the Information and Communication sector in the UK in 2020. Job creation from the tech sector is also growing rapidly. A new survey by LaserShip indicated that the growth in eCommerce accelerated by COVID-19 will continue post-pandemic.  Other industry reports have found similar positive trends for the future. So what does all this data mean?
Adobe and LSE's report is quite comprehensive. It highlights the rapid pivot many businesses have made to embrace digitalisation. Furthermore, it highlights the key formula to success – leadership.  The report details the leadership traits required by a number of business types to thrive in the post-pandemic business landscape. That part of the report should be the key learning for any organisation, looking to survive and positively thrive in 2021.