Shopping used to be a destination – a thing people did. Now with the rise of eCommerce in all forms, marketplaces proliferate in size and number. Social commerce is becoming frictionless, shopping is now an 'always-on' experience in which customers are constantly open to offers. It's within this context that Linnworks has published findings from its international consumer report.
The study outlines consumer expectations with the rise of digital-first retail experiences. According to the report, "The Effortless Economy: A New Age of Retail" 74% of consumers desire effortless shopping experiences that integrate into their daily activities. Once driven almost exclusively by price, today's consumers are increasingly influenced by convenience and ease of purchase. These criteria ranked higher as purchase decision-making factors compared to product reviews, product selection, or brand reputation.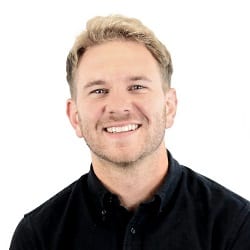 "The pandemic has changed commerce as we know it," said Callum Campbell, CEO at Linnworks. "Our data shows 79% of consumers agree commerce is more integrated into their lives today than just one year ago. Today, it's imperative that brands are visible wherever their customers spend time online. Brands must provide a flexible, frictionless experience at every point in the customer journey." Additional key findings from the report include:
Convenience is Key
For today's shoppers, convenience reigns supreme. 76% of consumers say convenience is a top priority when it comes to online shopping. Perhaps most surprisingly, 78% say they value ease and convenience now more than they did prior to the COVID-19 pandemic. Consumers plan to return to stores to some degree, eCommerce will continue as a preferred method of shopping for most. In fact, 74% say the majority of their shopping will be done online moving forward because it is convenient. Flexible shopping options introduced by retailers due to the pandemic have been so convenient 84% expect brands to keep services. These services include buy online, pick-up in-store (BOPIS) and curbside pick-up.
Frictionless for the win
In terms of what constitutes convenience, 81% of consumers expect brands to offer seamless purchasing across devices. Furthermore, 51% say they have abandoned a purchase due to having to restart their order on a separate device. The number of platforms consumers alternate between while shopping is growing and social media is increasingly important in converting sales. In fact, 35% of consumers have made a purchase directly through a social media platform. 27% say they haven't yet but would try it. When it comes to the final steps in purchase journey, 95% of consumers say shipping factors into their overall decisions. While 61% say they are more willing to shop with brands that offer next-day delivery, communication is ultimately key.  72% say they have abandoned a purchase due to lack of transparency around shipping.
Payments unlock potential shoppers
New payment options offer even more flexibility and accessibility. In fact, 28% of consumers say they have utilised a buy-now, pay-later option when shopping online. A further 24% say they're open to the idea. Of those who have used flexible payment options, 89% say it makes purchasing decisions faster and easier. Flexible payment options promise even more growth in eCommerce as consumers opt to purchase larger ticket items online. As 70% admit to making an impulse purchase due to having flexible payment options available. What's more, 84% say they are more willing to buy big-ticket items if given flexible payment options. Consumers expect brands to offer flexible payment options and 79% are more likely to shop with brands if they do.
The Future of Connected Commerce
For consumers, online marketplaces have become the shopping malls of the 21st century. In fact, 91% now start their shopping journey directly on an online marketplace. However, 44% admit they've abandoned an online marketplace because they were overwhelmed by options. On the flip side, direct-to-consumer (D2C) models also provide consumers with shopping experiences they crave. 49% have purchased from a D2C brand in the past six months. 76% would prefer to shop with their favourite brand directly if they provided the same conveniences as an online marketplace.
Consumers are busier than ever and their journeys to purchase can be fragmented across a multitude of channels and sites – be that web, mobile, voice, search, branded retail site, social platforms or online marketplaces. Research from Dentsu Aegis lays out the challenge neatly. Shopping journeys now feature 7.6 touch points with a retailer, and yet nine in ten eCommerce marketers admit they struggle to connect three or more channels.
Enterprise Times: What this means for business?
This is an interesting, but not surprising report from Linnworks. The company surveyed more than 1,000 male and female shoppers across a selection of ages in the UK and US. The growing expectation for convenient shopping experiences is clearly underlined in the study. One of the overriding take-out is that consumers want seamless, connected shopping experiences. This has become particularly pronounced during a year of COVID-19 restrictions which has prompted many to rely more on ecommerce than before. Even after the pandemic becomes less visible, shoppers will stay online.
Consumers are crystal clear on what they want. Retailers who are convenient to deal with will be prioritised over those who are not. Brands that are easy to shop with will win a greater share of wallet as customers spend more online. The concept of 'Total Commerce' sums up what it takes for brands to win at convenience. Retailers need to connect and inspire busy customers across their own, and third-party properties, by providing a seamless omnichannel journey. They also need to compete favourably on the last mile of delivery. This entails optimising the lifetime value of consumers by building loyal customers who become brand advocates.