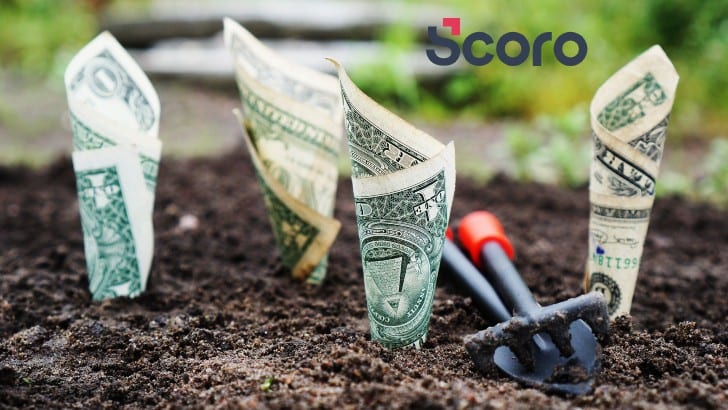 Scoro has completed a $16 million Series B funding round led by Kennet Partners. They were joined by Columbia Lake Partners and previous investors Inventure, Livonia Partners, and Tera Ventures. Kennet Partners are no strangers to the space. It previously backed Daptiv, which is now part of Changepoint, which Planview recently acquired. Importantly Kennet Partners should help with the expansion of Scoro in the USA, where it already has an office in Brooklyn with a small team of at least four people (according to Linkedin) based there.
Scoro is an Estonian start-up that provides work management software to a range of industries. Within the product it includes:
Time management
Project management
CRM
Finance
Reporting
It also integrates with a large number of other solutions used in the SME industry. These include accounting solutions such as QuickBooks and Xero. It is sold in four main flavours:
Essential
Work Hub: Focused on task and project management
Sales Hub: Focuses on Sales and subsequent task management
Ultimate: Providing all features
Customers can also add features for levels lower than Ultimate at a small additional cost.
Where will it spend the investment
The press release and blog are light on detail around this, merely stating: "We'll continue to enable creative and professional service businesses to increase their productivity and profitability, as well as minimize the distractions caused by overcomplicated tech stacks."
Presumably, this means it will invest in sales and marketing and continue evolving and strengthening its product features. Its latest update saw the launch of a re-imaged Gantt chart. The new Gantt chart can provide a complete interactive view of all ongoing projects within an organisation. It shows which projects are on time and updates in real-time so business leaders can keep their fingers on the pulse of their organisation
Scoro's Founder and CEO, Fred Krieger, commented: "Even before COVID-19 hit, many professional service businesses used as many as a dozen different platforms daily. However, teams now realise constantly switching between tools harms productivity and results in lost data and duplicated work. We're proud to help businesses remove these weapons of mass distraction with the support of Kennet Partners and other investors."
The main visible change is the number of roles that Scoro now has available. It has 23 positions available. While most are in Tallinn, Riga, or Vilnius, there are several roles available in both the US and UK offices. Considering it only has around 100 employees, according to LinkedIn, it is clear where most of the investment is going with Sales, marketing, service, and R&D, all aiming to increase in size.
A powerful board
The investment also brings two new members to the Scoro board. Dave Kellogg, a US-based experienced SaaS leader who now advises a range of companies. Kellogg commented: "The dramatic disruption to working practices caused by Covid-19 should give us all pause for thought and encourage us to think about what the new normal should be. The evolution of the workplace will be supported by platforms such as Scoro which enable staff to communicate and collaborate effectively, flexibly and without distraction."
Joining Kellogg is Hillel Zidel, Managing Director at Kennet Partners, who is on the board at several other portfolio companies. Zidel is based in London, where Scoro has its only other international office outside of the Baltic states. Zidel commented: "Scoro is a great example of the type of high-growth, founder-led B2B SaaS company we love to invest in at Kennet. Clients get a lot of value out of Scoro, and I'm very excited to support the company in its international expansion at a time when so many businesses are looking for productivity gains."
Martin Fincham, partner at The Gorilla Factory LLP, will continue in his role as Chairman of the Board, a role he assumed in January 2020
Enterprise Times
Scoro last raised funds in 2018, a round of $5.2 million led by Livonia Partners. The second and larger round is not at the same scale that US VC funds invest at, but it is still substantial and will greatly assist with growth. Once the new hires are in place, it will be interesting to see how Scoro targets what is a very competitive market. It is also one that has seen a huge change in recent months. Adobe bought Workfront, Cisco is buying Wrike, and Planview acquired both Changepoint and Clarizen.
How fast can Scoro grow, it is clearly investing in people, but those new people will also need to deliver in terms of product and revenues. The market is competitive though companies, with employees likely to remain working remotely they need work management and PPM solutions such as Scoro. Kennet certainly believes it can succeed, but will $16 million be enough for it to accelerate that growth and take a substantial share in the market?