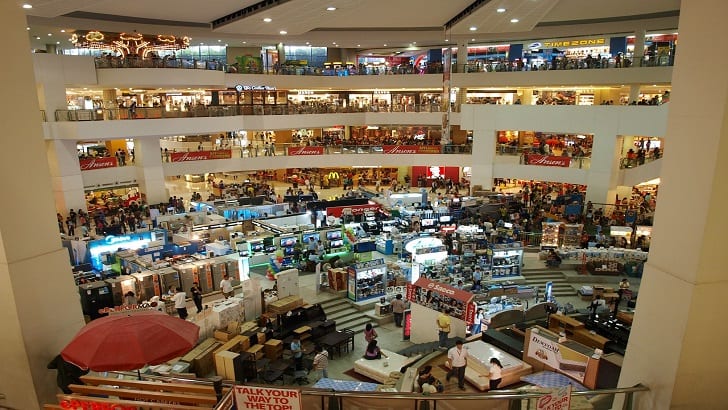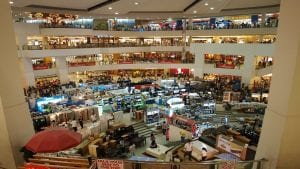 Retail and eCommerce highlights this week include: Uniform Integrates Its Jamstack DXP with Contentstack's award-winning headless CMS and joins Contentstack Catalysts partner programme. Fast-growing handmade jewellery and accessories company Pineapple Island has selected Brightpearl to support its plans for growth. Globant buys UK-based CloudShift, a platinum Salesforce partner to support its growing Salesforce and digital capabilities. Swedish Banking Platform Juni, chooses RegTech platform TruNarrative to provide onboarding and compliance technology. Salesforce doubles-down on investment to grow Employment Hero's mission in the global small and medium-sized enterprise (SME) market. FADEL integrates digital rights management tool with Adobe Creative Cloud. One of the world's largest conversational AI companies, Haptik announces new products to serve e-commerce brands globally
Contentstack partners with Uniform to deliver fast personalised sites
Contentstack, a Content Experience Platform (CXP) has announced Uniform has joined its Catalysts partner programme. Contentstack's Catalysts programme is an ecosystem of industry-leading technology and service providers to accelerate digital experience innovation. In becoming a Catalyst, Uniform will offer Contentstack users a MACH-enabled platform to help enterprise organisations create the fastest personalised sites that engage their customers.
Uniform brings the personalisation features of a Digital Experience Platform (DXP) to Jamstack applications. By connecting modern developer tools and edge-based personalisation to MACH technologies, Uniform enables instant, global scaling, reduced cost, and faster time-to-market without requiring expensive, time-consuming re-platforming.
Contentstack's enterprise-grade content management capabilities and Uniform's headless personalization offers enterprises the technology to satisfy both IT priorities (such as performance, fast time to market, access to modern development frameworks and Jamstack architectures), as well as marketing priorities (like creating compelling content and personalized experiences based on the visitor's real-time intent).
Contentstack's Catalysts programme brings together top agencies, consultants and technology companies to provide businesses solutions and expert insights. The programme aims to accelerate their ability to deliver personalised, omnichannel digital experiences. Contentstack provides Catalysts with the integrations framework and the ability to build new integrations to meet customer needs. Catalysts advance the use of a microservices-based, API-first, cloud-native SaaS, headless (MACH) architecture, bringing award-winning technology, best practices and a proven methodology for delivering exceptional digital omnichannel engagement.
Pineapple Island selects Brightpearl to add punch to its operations
Fast-growing handmade jewellery and accessories company Pineapple Island has selected Brightpearl to support its plans for growth. The company plans to rapidly scale-up and introduce more customers to ethical accessories that won't cost the Earth.
Having experienced exceptional growth over the past year, the company was starting to be held back due to the limitations of its existing provider. To scale quickly the brand needed an eCommerce platform and flexible digital operations that would seamlessly integrate, manage, and ideally automate the firm's end-to-end workflows. Especially on the fulfilment side of the equation.
With Brightpearl now at the heart of its operations, Pineapple Island will resolve the issues impacting the business. Such as inventory management, speed and efficiency of managing orders and fulfilment and the accuracy of reporting. Brightpearl's cloud-based operations platform means Pineapple Island now gains access to centralised inventory and order management. In addition to real-time product and financial reporting and a robust platform that is built for scalability.
Globant acquires CloudShift to broaden its digital and cognitive transformation expertise
Globant, a digitally native technology services company has bought CloudShift, a UK-based Salesforce partner specialising in multi cloud digital transformation.
With this acquisition, Globant reinforces its leadership in digital and cognitive transformation by scaling its cloud expertise in market leading platforms like Salesforce. At the same time, it will help the Company continue growing its operations in Europe.
CloudShift has 89 professionals working for renowned brands such as Hitachi, Square Enix, Freshfields and Colliers International. The company is a Salesforce Regional System Integrators in the UK. Like Globant, CloudShift is a Salesforce Platinum Partner and has a proven track record of enterprise level digital transformation. This includes multi-cloud technical expertise in the entire Salesforce product stack including MuleSoft, Tableau and Slack.
Swedish Banking Platform Juni, chooses RegTech platform TruNarrative to provide onboarding and compliance technology
TruNarrative will deliver the latest compliance and onboarding technology to Juni, the Swedish start up in the financial services. TruNarrative will provide the capability to successfully onboard and monitor their individual and business clients.
Juni has built a new banking app and payments solution designed to act as a financial companion to entrepreneurs across eCommerce and digital marketing. Juni went to market for a solution to facilitate low-friction multi-jurisdictional customer journeys. At the same time maintaining the highest levels of compliance and risk mitigation.
The Juni and TruNarrative partnership will deliver full access to the TruNarrative solution and its capabilities. This includes client onboarding, identity verification, Pep's, sanctions, adverse media monitoring, and ongoing risk monitoring of individual and business customers.
The TruNarrative platform will enable Juni to rapidly and compliantly bring their services to market. The technology is trusted around the globe across a range of industries. Including; banking, lending, eCommerce, and payment services for customer onboarding, robust compliance and financial crime prevention.
TruNarrative will deliver checks and ongoing monitoring against corporate entities, their directors and associated third parties, giving Juni a single customer view when onboarding customers and making compliance decisions.
Within the TruNarrative interface, Juni will also have access to a full case management system for manual reviews and referrals. A natural language rule builder allows rapid strategy changes, audit trail with instant recall of all data for regulatory purposes.
Employment Hero raises AU $45 million to fuel growth internationally
All-in-one HR, payroll and benefits platform, Employment Hero has raised AU$45 million in a Series D funding round to accelerate growth in Australia, and double-down on its international expansion strategy. The latest funding was led by return investor SEEK, with participation from previous backers, OneVentures and AirTree Ventures, as well as the company's newest investor, Salesforce Ventures.
As part of its first wave of international roll out, Employment Hero successfully launched localised versions of its signature people, payroll and benefits solution in New Zealand, the United Kingdom, Malaysia and Singapore in late 2020. Funds raised from the Series D will support Employment Hero's continued growth in these markets and facilitate a significant push across Southeast Asia, reinforcing the company's mission to make employment easier and more rewarding for every SME on the planet.
Employment Hero's renewed collaboration deal with SEEK, which will bundle the Employment Hero platform with SEEK job ads across all of Southeast Asia, will further amplify its presence in the region, and help promote its ongoing commitment to reducing the complexities involved in starting and running a business for the SME community.
Employment Hero has over 6,000 SMEs, collectively managing over 250,000 employees, using its platform and has experienced a 100% year-on-year increase in revenue since inception. The company's headcount increased by 50 per cent in 2020, bringing the team to more than 200 FTEs globally.
Supporting growth
Underpinning Employment Hero's growth – during a time in which the macro environment proved challenging for businesses across all sectors – has been a resounding commitment to supporting SMEs with a portfolio of COVID-related resources. 75% of Employment Hero's new and existing customer base upgraded their subscriptions. They now leverage  tools for managing remote work, compliance tools and employee wellness services.
To coincide with Employment Hero's international expansion, the company launched its 'Global Teams' service. This is a Professional Employer Organisation (PEO) solution, designed to power the remote work revolution in Australia and across the globe. Integrating with the Employment Hero software platform, Global Teams gives SMEs everywhere the ability to find, onboard and manage remote talent legally and seamlessly, while also offering an in-built recruitment tool that allows SMEs to easily create and publish open positions to over 1,700 job boards worldwide.
FADEL integrates digital rights management tool with Adobe Creative Cloud
FADEL, a provider of digital rights management software has integrated FADEL Rights Cloud with Adobe Creative Cloud through the CI HUB Connector. The integration empowers organisations to limit liability and exposure during the creative process.
The integration allows users to put "rights" information at their fingertips for assets and content, without ever leaving Adobe Creative Cloud apps. Creative teams can eliminate guesswork on contractual usage rights and restrictions – making the creative process more efficient.
With the CI HUB asset panel plugin for your Adobe tool, whether Photoshop, InDesign, Illustrator, After Affects or Premiere Pro, users can now:
Connect to any data source including stock sites, shared drives, storage sites and DAMs to find desired assets.
Check asset rights against the distribution plan including channel, market and timeframe.
Gain visual alerts on "if" and when, where and how your assets can be used.
Drill into usage details on usage exceptions and expirations.
Haptik announces launch of Buzzo: Voice Assistant for eCommerce
Jio Haptik Technologies has launched Buzzo, an AI-powered voice assistant to improve the digital shopping experience. With Buzzo, Haptik brings the simplicity of an in-store assisted experience to apps and websites. The app navigates through the variety of product choices using a voice enabled interface.
Buzzo uses Haptik's NLU combined with product meta data such as filters, reviews, pricing, tags to understand a user's requirements. Spoken in colloquial language it provides recommendations similar to in-store sales agent. The AI assistant also suggests upsells & cross sells and add multiple items to cart in a single voice command. This leads to a much faster overall checkout process.
Buzzo's first implementation is in JioMart – one of India's largest e-grocery platforms. Over a million end customers have used the AI assistant already. It has seen a 50% increase in conversion rate from browsing to purchase. Buzzo is now generally available for eCommerce brands across shopping categories, including grocery, electronics, apparel, beauty, furniture and more.