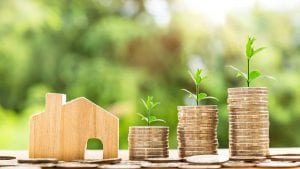 The World Bank Group, reports that hope for a global economic recovery is on the horizon. The international financial institution revealed that the global economy is set to expand by 4% in 2021, providing that vaccine rollouts become widespread throughout the year. Currently, however, businesses are struggling to plan for and overcome the challenges presented by constant changes and tightening COVID-19 restrictions. But as the old adage goes, where the challenges are great, so are the opportunities.
Right now, CFOs are in a prime position to change the fate of their organisations. Through the use of data-driven insights, financial leaders can help their companies emerge from this period of disruption and place themselves in a position to thrive. To do this, there are three insights they have to consider and deliver on.
Creating more transparency and insight in working capital
First and foremost, CFOs will have to continue keeping an eagle eye on cash flow as cash pressures are likely to remain. As in 2020, during which many companies experienced considerable fluctuation in revenues driven by the COVID-19 pandemic, 2021 will be no different. This is largely down to the fact that delays in supplier payments having a negative impact on cash flow. According to Accenture, 94% of the Fortune 1000 are seeing coronavirus supply chain disruptions. In earnest, this means businesses need to be more agile in managing inventory, as fragility across the procure-to-pay cycle can have dire effects on working capital.
The hurdle facing many organisations in this respect is limited insight into — and management over — cash inflows and outflows. Poor cash flow leaves companies unable to fully fund critical business initiatives and as a result, increases their exposure to debt. Furthermore, a lack of agility and a reliance on legacy technology are two of the primary factors preventing businesses from having a 360-degree view of working capital.
To combat this problem, the CFO and his/her team need to be in a position to share real-time up-to-date insights into the enterprises' cash position, and its broader cash inflows and outflows. At the same time, business leaders need an immediate understanding of the company's cash position. If they cannot, they won't be able to fund innovation and growth opportunities, while also adjusting the level of existing investments to reduce risks.
To achieve these two goals, the CFO and his/her team have to improve visibility into working capital by investing in the right technology. Technology that allows finance to update the wider business in real-time. This gives teams total visibility into a project pipeline and spend, and, crucially in today's environment, visibility into the overall health and performance of stakeholder relationships.
Encouraging the Business to Make Data-Driven Decisions
The second element CFOs have to consider is how to get the right insights from data that will drive effective and advantageous decision making during periods of change. There is no doubt that this can be challenging. For example, in the last twelve months, the ever-changing restrictions and rules around the pandemic have seen organisations often having to recalibrate. Many have also had to pivot their operations and make important decisions quickly. But, this is not a new challenge. Even in less turbulent times, making data-based insights has become increasingly critical in making the right decisions for future growth.
Then, why is this still a challenge? Well, again it comes down to technology investment in the finance department. A global Workday study of business leaders revealed that out-of-date information and siloed teams are proving to be major barriers to the democratisation of decision-making. At the other end of the spectrum, 80% of leading organisations in this area revealed that employees that have access to timely and relevant data are empowered to make appropriate decisions. This stark difference makes sense as growing organisations often acquire different technologies that are mismatched or poorly integrated. But, this piecemeal approach is usually the same for data sources. Companies rely on multiple data sources and reporting tools being threaded together to conjure up a complete picture. For the CFO and finance team in particular, it hampers their ability to quickly and confidently report on performance, identify variances, and surface risk.
Barbara Larson, general manager, Workday Financial Management, stresses the importance of breaking down technology and culture silos if finance is to empower businesses to make data-driven decisions. She says that, "What finance must be able to do is to quickly understand the impact of changes on the business through real-time access to data, at varying levels of detail and dimensionality directly from their accounting and planning system." Larson also highlights that performance, variance and risk are the three crucial insights finance must provide to the business. And, importantly, that there's a need for self-service access to plans, actuals, workforce details and operational analytics — only achievable if the right technology is in place.
Managing Investor Expectations
Last, but certainly not least, CFOs and their teams have to consider how to engage with the investor community. The uncertainty around the COVID-19 crisis, and resulting market volatility, has made investor engagements a lot more complex. The fluctuation in financial markets has increased pressure from the investor community for businesses to have a more strategic approach to investor communications. However, given the circumstances, planning for the long-term future has not been easy. As a result, CFOs have been tasked to present proactive communication on how their executive teams are dealing with the crisis, in addition to scheduled earnings reports.
In the short-term, finance will have to focus on providing insight and guidance to this community on whether there's a need to withdraw, revise or reaffirm investment. The changing nature of investor relations is highlighted by Deloitte, which points out that due to the rapidly-evolving environment the preference of most investors may not be available. Consequently, CFOs should be in a position to undertake scenario planning to make flexible, long term plans. This will allow finance leaders to forecast potential impacts and associated consequences of areas of particular interest to investors.
Unfortunately, legacy planning solutions — still present in many larger businesses — aren't robust, flexible or efficient enough to help CFOs to advise their organisations on how to move successfully through changing circumstances. Invest in a powerful platform. One that automates manual tasks and enables multidimensional scenario planning and what-if analyses will become critical to the future success of businesses. The right platforms will provide decision-makers with the data-driven insights they need to make effective decisions when it counts. And in doing so enable the CFO to communicate this to the investor community with confidence.
Looking ahead: making this overwhelming task digestible
Economic recovery may be on the horizon. However, to position their companies for future growth and take advantage of the immediate opportunities in challenging circumstances, CFOs will need to make fast, and accurate decisions. To accomplish this, CFOs will need to invest in technology that enables them to provide data-driven insights about their cash position, deliver transparency and give certainty to their investor communities. It will be the CFOs that act now, that will help their businesses recover faster. Those that do not, will only add more risk to an already uncertain future.
---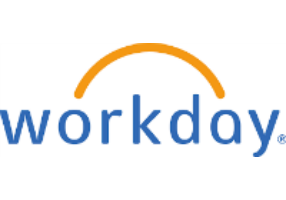 Workday is a leading provider of enterprise cloud applications for finance and human resources, helping customers adapt and thrive in a changing world. Workday applications for financial management, human resources, planning, spend management, and analytics have been adopted by thousands of organisations around the world and across industries—from medium-sized businesses to more than 45 percent of the Fortune 500. For more information about Workday, visit workday.com.