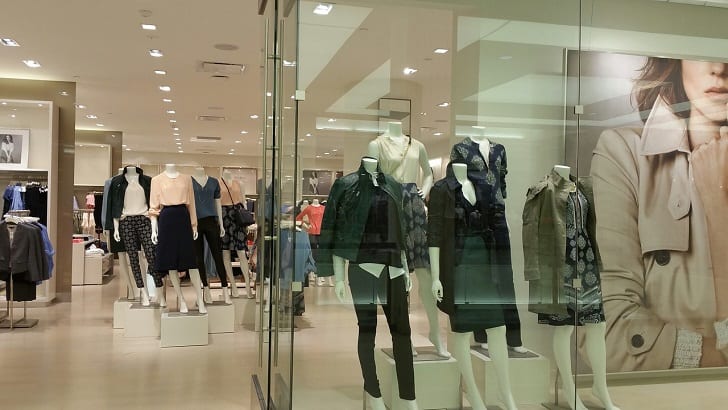 Increasingly customer experience is seen as the key driver to retail digital success. NTT has published its Retail Guide to the Global Customer Experience Benchmarking Report. The report suggests the retail sector is particularly lagging behind in customer experience (CX) compared with other sectors. Only 18.4% of retailers say they have an optimized or well advanced CX strategy.
However, retailers have the ambition to improve their CX strategies and recognise that organisational change is essential to make improvements.
Only 17.9% of retail organisations have enterprise-wide CX analytics compared to 26.4% of the all-industry benchmark.
34% of retail organisations are aligning data capture needs with desired outcomes in contrast 49.7% of all industry businesses.
In 2020, business experienced a shift in customer behaviour as consumers were forced online, regardless of their previous shopping habits. As a result, retailers have experienced accelerated digital transformation, but their CX strategies have fallen behind.
"The so-called 'retail apocalypse' did not begin with the recent pandemic but was exacerbated by it. For over a decade, consumers have fled to eCommerce providers who deliver the digital options they prefer," says Sheila McGee-Smith, Founder and Principal Analyst, McGee-Smith Analytics. "In 2021, traditional retailers need to step-up to the customer experience preferences of consumers or risk further extinction."
Remaining relevant in a complex, changing environment
NTT's all industry research found that delivering a positive CX is a clear priority for businesses. 70% of organisations suggest improved CX as the top factor driving their digital transformation. However, NTT predicts that CX success will depend on whether businesses have a data-driven and well-documented strategy in place.
Without a clear understanding of customers' behaviour, retailers are missing out on a huge opportunity to deliver a seamless CX. The evidence is clear – organisations with access to enterprise-wide CX analytics systems have reduced the percentage of dissatisfied customers to 21.4%. The immense amounts of customer data that most organisations access, capture and manage from multiple sources is only set to grow in the year ahead too. Thus highlighting the complexity of this challenge and need to tackle it urgently.
To remain relevant in this changing environment, retailers must be able to gather insights from data analytics that allow them to improve CX by:
Implementing personalisation
75% percent of retailers have some personalisation available. However, only 4.8% of retailers can proactively personalise CX, which is two thirds less than the global (all industry) benchmark. Businesses need to meet and serve customers where, when, and how they choose to connect. Personalisation is the crux of meaningful communication in the digital world.
Engaging with omnichannel and automation
61% percent of retailers collaborate in part, and 25.6% don't collaborate at all when defining customer journeys and designing CX. Automation goes a long way towards improving efficiencies to streamline and provide an enhanced real-time experience. This is likely to come with a greater adoption of chatbots and AI-driven natural language processing bots. This will increasingly undertake businesses' first-and early-stage interactions with customers. As a result, 82.1% of retailers report more AI, robotics and digital programming skills will be needed in the next two years.
Optimising and accelerating performance
Most retail organisations now see the need to evolve and be agile. NTT suggests businesses need to optimise and accelerate performance. Organisations need a digital-first strategy that embraces new technology and allows them to adapt.
"Retailers need to remove the barriers between aspiration and action when it comes to their CX strategy," says Robert Allman, Global SVP Customer Experience at NTT. "Many retailers are missing an understanding of behavioral patterns that allow them to empathise, contextualise, and better connect with customers. With CX critical to business success over the next 12 months, the winners are those who understand the customer journey. Businesses who use these insights to engage their customers by providing valuable personal, proactive, and content rich experiences."
Enterprise Times: What this means for business?
Today's modern digital consumers truly want and expect it all. They want to shop, compare, purchase and receive support any time, day or night, using the desired channel of choice. They want options from the ability to choose from automated or human service options based on preference and expect convenience. To that end, retailers need an experience-centric business strategy, with omnichannel capabilities built into their operating model. This is needed to truly support a seamless and enjoyable customer experience (CX) through digital and physical channels.
This year's Report – 'The connected customer – delivering an effortless experience' – sums up the necessity of getting CX right. Despite the retail sector's ambition for customer experience success, lack of data and analytics appears to hinders delivery. The challenge for business will be getting the strategy and implementation right in every part of the organisation. Furthermore, getting that experience across every device and value chain. Taking the opportunities to become more connected to customers and personalizing each interaction.