Crocs, the casual footwear manufacturer has deployed Aptos customer engagement and merchandise management solutions across its global retail enterprise. By utilising Aptos' cloud-based retail platform, Crocs can benefit from a standardised and modern technology foundation to support its retail operations excellence.
The company is looking to expand its global reach and revenue growth across its 350+ stores worldwide. Since the Broomfield, Colorado-based brand was founded in 2002, it has sold more than 700 million pairs of shoes. Its footwear is currently sold in more than 90 countries. In addition to Aptos, Crocs partnered closely with retail strategy company Sophelle on the deployment of the new platform.
A unified retail platform
Demand for its moulded footwear continues to rise. The company is benefiting from a record number of consumers engaging with its brand and purchasing its shoes and accessories. According to Doug Goehl, VP, Global Retail IT and People Systems at Crocs, "Our implementation of Aptos solutions is vast. It spans both front-end and back-end systems and extending across our retail stores in North America, Europe and Asia."
"By embarking on this technology modernisation journey, Crocs has a unified retail platform that allows us to gather deeper insights. Enable the brand to serve our consumers better, deliver the right products to the right stores at the right time. This will help us to operate our business in a more profitable, data-driven manner," said Goehl.
"We have already seen notable benefits from the Aptos rollout, including improved inventory productivity as a result of insights exposed by Aptos Analytics. In addition to faster, more seamless checkouts with Aptos POS," said Goehl. "Our ability to elevate the customer experience also includes the use of Aptos' mobile POS. This will support our interactions with customers throughout the store and offer shoppers contactless payment options," he added.
Crocs global expansion
In total, Crocs' technology project with Aptos covers 11 countries. (The US, Canada, Singapore, Australia, France, Austria, Netherlands, Germany, South Korea, Japan and China.) The company incorporated the following solutions: Aptos Store for point of sale, Aptos Merchandising, Aptos Audit & Operations Management and Aptos Analytics.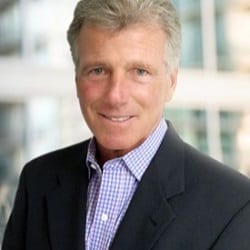 "Consumers, now more than ever, appreciate authenticity, comfort and brands that encourage self-expression," said Pete Sinisgalli, Aptos' CEO. "Crocs has done an outstanding job aligning its brand with these values and bringing its footwear to shoppers around the world."
In 2020, Aptos commissioned research into shopping behaviours around the globe and the ability of retailers to keep up. The report noted that shopping behaviours are shifting rapidly as more channels and touchpoints are becoming increasingly important to shoppers. However, retailers appear to be falling behind in meeting customer expectations.
Enterprise Times: What this means for business?
Customers are demanding digital-first experiences that deliver the highest levels of satisfaction. It appears that Aptos technology is playing an instrumental role in delivering engaging and efficient experiences to Crocs' consumers. Just as important will be supporting the brand to effectively understand its customer and what they want to buy. This is the role of an agile and modern solution. That enables superb customer engagement and differentiation in a competitive marketplace.