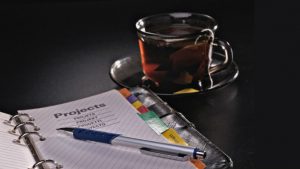 NetSuite recently announced the emergence of SuiteProjects, a new module for NetSuite. Enterprise Times has the opportunity to talk to Adam Mayo, Vertical Product Manager at NetSuite. With Oracle in its quiet period, Mayo could not share much detail about the future of SuiteProjects, but he offered some interesting insights into the product and its development.
Mayo's role is to act as a middleman between the core product management teams and the go-to-market teams, including customers. He explains the roadmap to analysts and customers as required supporting the marketing, sales, and solution consulting teams on SuiteProjects. This works in reverse as he also informs the core product management on requirements and trends that he and others see across the services industry.
On identifying customer needs
Enterprise Times asked him how NetSuite understand the needs for SuiteProjects
Mayo replied: "Part of it's through those interactions that I have, whether I'm talking directly with a prospect or a customer, or even just a point of contact for the internal teams to say we see this. We also have customer advisory board meetings by vertical. I attend part of that and present where we're working with customers, and they provide some feedback. They say what they like, what they don't like, and what they want to see for enhancements. They can also request enhancements through support.
"Customers are also entering feedback onto a SuiteIdeas area where they can rank and rate items. Then we look at general needs within the PSA space, talking with other analyst firms about what they're seeing and taking that input as well. Then we prioritise those inputs internally.
On addressing those needs
How are those inputs shaping SuiteProjects?
"One of the things that we're seeing is around the project manager user experience. Making it easier to set-up projects, create tasks and staff. One of the things being a financial ERP system, first and foremost, is how a controller or finance user interacts with the system is going to be different from a project manager. So, we're trying to flip that around to make sure that we're catering to what a project user would expect and needs to see.
"A lot of that's around ease of use, and for project managers, getting that user adoption can be a tougher nut to crack. When you look at finance users, they have their ERP; they're going to make it work. A project manager has a lot more tools that they could use. They can use Microsoft Project, Excel, and everything else. We're having to make sure that we are thinking about how we get them off those tools? What are the benefits to drive them to use NetSuite and want to use it."
Are there other things you are seeing in the PSA space that are top of the requirements list for professional services firms?
"What we always hear is visibility. Collaboration is another one that, again, we hear all the time, interacting with their customers more readily. Especially now, where maybe there's not as much work, and there are more competitors in the consulting space. Having to present a more collaborative interaction with the customer, not just saying: 'Hey, we're going to do this work for you'. We're going to have a portal for you to see what we're doing and who's working on it, and you can add inputs from your team—having more interaction from a collaborative standpoint. Then, the HCM tie-in is big as well."
What do you mean by the HCM tie-in?
"It's the whole concept of all the way from I'm bidding on a project. At that point, I start to know what types of resources I need. Seeing who we have and if we don't, I need to start looking at recruiting. Or what do we have out there for third-party contractors? Getting the HCM tied into that element of it so it's much more seamless than it can be today."
On target market
What is the target market for SuiteProjects?
"Some editions include it, so those are primary targets: IT consulting services, anything that falls within our services umbrella, which tends to be more white-collar type consulting. Advertising agencies is another one.
"We have an agency edition that includes SuiteProjects. Then, of course, software customers. If they have an embedded services organisation where they're selling a product, there's an implementation element. Then, just the SuiteProject SKU itself, where we have more of an add-on opportunity. Those generally tend to be more of the smaller customers that were just using financials and now are looking to expand."
Who do you see as your main competitors?
"FinancialForce, more upmarket is Workday, they've certainly had a focus on PSA. It's still Microsoft 365 solutions; around projects. From an industry or vertical perspective, when they're just looking at financials, (Sage) Intacct is another one as well. They get hazy when PSA is involved."
Product vision
What is the vision for SuiteProject
"Our vision tag is 'productive people and profitable projects'. We're empowering our customers to do that. The two key personas are the project manager and end consultant. There are others, like resource managers, coordinators, and the VP of services. But really continuing to build out on the Suite capabilities to run the full services organisation. That might sound repetitive, but that's also leveraging the whole Suite.
"Making sure that SuiteProjects does work more in unison with SuitePeople is a big component. Think about the tie into CRM, and again, it's all one system, one database. How do we better transition from an opportunity to the services side? We certainly have capabilities that do that today but making that better and more insightful. When you're dealing with staffing and early identifying an opportunity that has a project early, how do we impact staffing and have better tie-ins to that?"
Why SuiteProjects?
What is the competitive advantage of SuiteProjects
"The Suite, first and foremost, with the tie-in. Even though we could do better with what I just said, as far as tie-ins, having a single application to run the services businesses is huge."
What other Suite product most excites you in the future for Suite projects?
"Well, if you'd asked me prior to SuitePeople, I certainly would have said CRM. I always thought that that was a big opportunity for us to do that. I think our target customers for both SuiteProjects and SuitePeople is where it's at. There are customers that are maybe on the smaller side but fast-growing and using some disconnected systems for both. There's a great opportunity there. The more we can plug those in, the more benefits we'll get. I know we're already collaborating between those two teams."