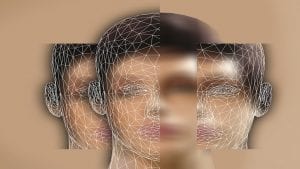 BDEX, one of the largest US data exchange platform and InfoSum, an identity infrastructure provider have announced a joint collaboration. As part of the new partnership, InfoSum clients will be able to access BDEX's comprehensive identity graph and other data assets. This will enable them to unlock insights into their first-party data and create targeted audiences. BDEX says, at the same time maintaining the privacy of those consumers. BDEX was established in 2014, as one of first ever Data Exchange Platforms (DXP).
Concerns around data privacy
One of the biggest challenges many brands are facing today is the limited scale of their first-party data. This has been further exacerbated by the rising concerns around data privacy and pending restrictions on consumer identifiers. BDEX and InfoSum have joined forces to offer an identity resolution tool that is compliant with all current privacy laws. This includes the CCPA and GDPR, as well as upcoming identity data policy changes.
Empowered by this technology, InfoSum's clients will be able to access comprehensive identity graphs to match third-party consumer information to their onboarded first-party data. BDEX houses over 800 million email authenticated MD5-MAID-IP matches from its expansive network of SDKs, app publishers, and primary data sources.
The MD5 hashing algorithm is a one-way cryptographic function that accepts a message of any length as input. It returns as output a fixed-length digest value to be used for authenticating the original message. The MD5 hash function was originally designed for use as a secure cryptographic hash algorithm for authenticating digital signatures.
The new reality of identity resolution
"This is the new reality of identity resolution," said David Finkelstein, CEO and Co-Founder of BDEX. "In order to maintain positive relationships with their customers while also obtaining information their marketing teams need. Brands need data solutions that are future-proof. This means companies must partner with vendors who are privacy-focused, transparent about their data practices. Companies focused on data quality and not dependent on a single identifier."
Data privacy is at the centre of InfoSum's decentralised solution. Clients onboard their first-party data into a secure and dedicated cloud instance, known as a 'Bunker.' Only the client ever has access to the Bunker. This structure supports companies to collaborate across data sets to conduct marketing analysis, create audiences, and target segments. At the same time, organisations will be able to consistently maintaining data security and privacy. InfoSum's partnership with BDEX will further enhance this ecosystem's capabilities.
"Data collaboration is emerging as the key trend for 2021," said Lauren Wetzel, President North America, Global Operations & Strategy. "Traditional methods of connecting data are fraught with technical challenges. The erosion of consumer trust, and risk, and are further complicated with the deprecation of identifiers, and changes in regulation. The ability to resolve identity in a flexible, transparent way is vital. This partnership will enable clients to match customer data using BDEX's comprehensive identity graph, without any party moving any data. As a result, each company retain full control of their data and the commercial value associated with it. In addition, consumers can be assured that their privacy is being protected at every step."
Enterprise Times: What this means for business?
With large proportions of the global working populations working remotely from home, data management remains a major concern for enterprises. Enterprises will need to work out the details for providing staff with remote and secure access to confidential information. BDEX and InfoSum's partnership will enable clients to enrich their first party data sets. Access to the identity services market will be important for their clients efforts to adapt and remain relevant in the digital age. The companies says the new service will be compliant with CCPA and GDPR. This should entail enable customers with choice as to how they transact with their data.