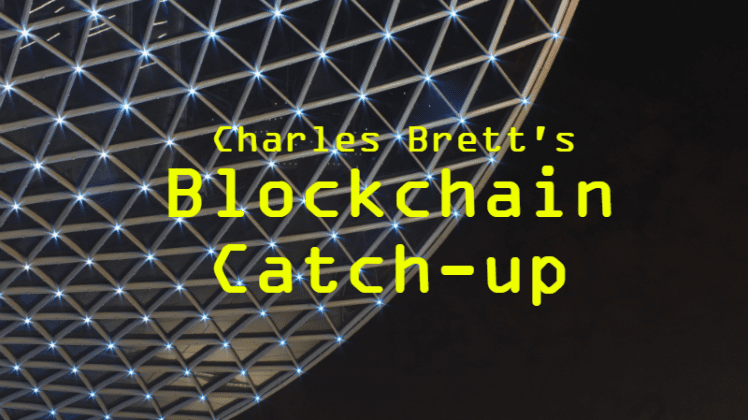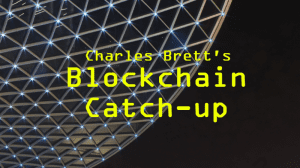 This is a Charles Brett's start-of-the-week Enterprise Times 'blockchain catch-up' Week 6. Necessarily it is idiosyncratic and selective.
It is not intended to be comprehensive but does seek to highlight 'Quick Takes' on specific developments as well interesting pieces to read, a listing of some (not all) announcements/press releases and pointers to upcoming events.
Quick Takes – Charles Brett's Blockchain Catch-up Week 6
R3 launches Conclave
Arguably data exists in one of three states: at rest in local storage, in transit between two locations, and in use when it is being processed by applications. When one wants a third party to do something with data, it is necessary to decrypt it to enable use. Third-party services make the most of data by providing the software and hardware to process it. But this comes with associated risk. Data is most vulnerable while in use.
R3′ s Conclave is a platform designed to 'empower' businesses to develop applications which analyze and process sensitive data from multiple parties — without compromising on confidentiality. In effect, Conclave harnesses the power of confidential computing and Intel SGX. This means firms can contribute data for use in a secure enclave — without revealing the actual data to anyone.
Quick Take: in theory, by delivering trust and processing previously inaccessible data, Conclave-enabled apps pave the way for new generations of trusted data services which are able to:
detect fraud
aggregate market data
reduce costs
build multi-party analytics
etc.
As a concept, Conclave seems interesting (and is a sister offering to the Corda enterprise blockchain platform). That said the choice of name is curious. Papal conclaves are alleged to be wholly private – but the details usually leak out over time. Maybe this does not matter if the risk only applies to 'data-in-use', though it raises issues (to Enterprise Times) involving 'data longevity'.
Exberry and Digital Asset add Baymarkets for an end-to-end digital asset exchange platform
Exberry, Digital Asset and Baymarkets (the developer of the Clara clearing system) have made available an exchange infrastructure with central counterparty clearing functionality. This partnership seeks to enable new digital asset marketplaces to launch on a fully-compliant, end-to-end exchange platform which encompasses:
registry
custody
trading
matching
clearing.
Quick Take: in 2020, Digital Asset and Exberry launched an end-to-end exchange infrastructure-as-a-service for markets, including digital assets. This announcement updates that end-to-end exchange architecture with Clara to execute clearing and calculate margin and collateral requirements for spot and derivatives markets. According to the trio (of participants), the combined solution enables efficient margin management, automatic mark to market payments. The result should be a clearing capability that reduces (potentially significantly) the need for capital for market participants.
7 pieces to read – Charles Brett's Blockchain Catch-up Week 6
Selected announcements/press releases – Charles Brett's Blockchain Catch-up Week 6
Selected upcoming events