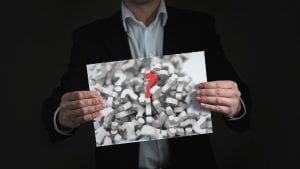 This is the second in a series of business tips from industry leaders that Enterprise Times has interviewed.
In a recent interview with Mark Woodhams, CRO BlackLine, Enterprise Times asked him to share a second tip about the KPIs he turns to his first role as a Chief Revenue Officer.
Woodhams revealed that the KPI's are not new. They are the same he focused on in his previous role.
"Woodhams answered: "It's about forecasts, it's about pipeline and it's about activity. It isn't really any more complicated than that. We've done some things to build some bigger bricks, and to get some of our top customers to invest a bit more. That's worked incredibly well and we'll continue doing that. But really, from a metric quality, it is purely forecast, actuals and pipeline and activity, that's four."
It might have been interesting to dive into the detail of what he meant. Our take on this is as follows.
Pipeline metrics could include the number of opportunities added to the pipeline. The number of qualified leads and the number of conversations through the pipeline stages. Forecasts are always challenging and in our third tip, Woodham explains how he aims to ensure their accuracy. Actuals could include a vast number of metrics such as win rate, deal size, average order value, sales cycle length and sales velocity. Activity metrics could include the number of calls made, emails sent, social media engagement, sales meeting or proposals sent.
What are your top metrics?