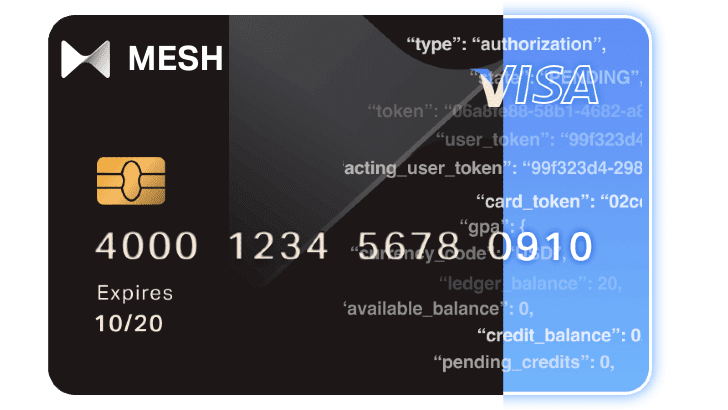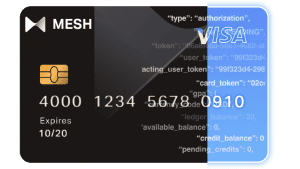 Mesh Payments has successfully raised $13 million in a funding round led by TLV Partners. Mesh was only founded in 2018 by Eran Katoni, CTO and Oded Zehavi, CEO. It provides a payments platform for corporates without the need for corporate cards. Mesh Payments will use the funding to grow its sales and marketing capabilities as it looks to continue growth in 2021. Over the year it has increased its customer number twentyfold. Other investors participating included Meron Capital and R-Squared Ventures. An angel fund founded by industry pioneers Roy Rubin and Roy Erez, and a consortium of fintech founders and investors led by fintech VC Ryan Gilbert also participated.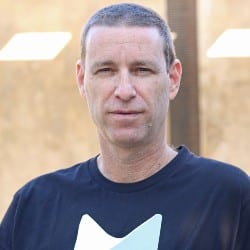 The company only launched in September 2020 and Oded revealed to Enterprise Times it already has hundreds of customers. Most of those customers are between 50 and 300 employees. Mesh seems a good fit for companies of this size. Small enough not to have invested in enterprise systems and processes, but large enough such that corporate expenses are becoming an issue.
Integration strategy
The company will also use the investment to create partnerships with "leading management platforms". Enterprise Times asked Oded what was meant by this. He replied: "While we can't name specific platforms currently, stay tuned, we integrate financial platforms but also management platforms that organizations use for HR, Marketing and more, across multiple departments."
While Oded would not be drawn on future integrations, he did reveal how existing financial systems are supported: "We support tuned import/export with most of the leading accounting systems and API integration with Netsuite." With a focus on the SME market, Mesh payments should consider adding APIs for Sage Intacct and possibly others such as QuickBooks, Xero, and other Sage solutions.
The challenge
For many organisations, the switch to home working, the lack of travel, and central systems mean existing payment solutions such as corporate credit cards are inefficient to use. Organisations need access to payment methods for more employees, without the cost overhead and with nuanced spending limits.
Companies are looking to enable employees to have allowances for working from home. However, employees often need to pay for these items upfront and claim expenses. Alternatively, receive a new and expensive payment card to complete transactions. It is one of the challenges that Mesh Payments aims to solve. Its payment platform provides a means for employees to complete corporate spend transactions in a cost-efficient way. In addition, one that can deliver visibility to business leaders of what their organisation is spending and where. As employees work from home, this spend could be on SaaS tools or office consumables.
This is a real challenge. According to Blissfully, from research notably carried out pre-pandemic, the average small business has 102 apps and mid-sized companies have 185 apps. Mesh Payments provides an easy pre-authorised means of payment. More importantly, analytics improve a leaders' ability to understand what apps are in use across the organisation. It can highlight whether shadow IT is an issue, or indeed whether for some applications the company needs to consider a corporate deal.
The solution
Mesh Payments provides a cardless payment solution for organisations. It is embedded into the day-to-day organizational flow of a company and integrates into existing solutions. Though Mesh does not name what these are.
Organisations are able to give employees pre-paid VISA cards issued by Metropolitan Commercial Bank. The pre-paid element is a potential drawback. The inference is that companies will need to have the cash flow to support such prepayments. However, it does mean that companies can better manage cash flow over a longer time and avoid expense shock from large claims. Mesh also gives a minimum 0.5% cashback on transactions and there is no charge for each "card".
The solution is automated and organisations can set policies, limits, automatically manage their receipts and receive real-time reports. The solution is not just restricted to online purchases. Oded revealed: "Mesh is already live and can be linked to Apple Pay, Google Wallet and Samsung Pay." It means that employees can use the solution to purchase their coffee if allowed within the corporate policies.
Oded Zehavi, CEO and Co-Founder of Mesh Payments commented: "Since the onset of Covid-19 and the overnight explosion in remote work, there has been exponential growth of financial executives searching for a more effective way to orchestrate their corporate spending. Over the last few months, we have seen a 20x spike in our business.
"Unlike other services that position themselves as a next-gen corporate credit card, we view the challenge as a corporate payment problem and not a corporate card problem. This has impacted how we built our solution and we believe that the simplicity and security our solution offers perfectly positions Mesh to continue capturing larger pieces of the corporate payments market."
The future
Within its plans for expansion are launches in both Europe and Asia. This seems ambitious, with Oded hoping to launch in late 2021. Enterprise asked Oded how Mesh will expand its sales and marketing operation. Oded answered: "We are investing in Sales and Marketing by building up our sales and marketing teams in order to increase market reach and drive Mesh growth."
TLV Partners clearly sees a bright future for Mesh. Eitan Bek, Managing Partner at TLV Partners, noted: "Mesh Payments has had a remarkable year, and we are excited to partner with Oded and Eran. We are convinced that Mesh will change the way companies think about and approach corporate payments, and we are excited to be part of the journey."
In terms of product, Enterprise Times asked Oded what was on the roadmap. He said: "We plan to add more integrations to accounting systems and advanced analytics and many cost-saving insights about the usage of the subscriptions."
Enterprise Times: What does this mean
Mesh Payments has a very interesting proposition for small-mid sized companies. There are drawbacks in terms of short term cash flow that companies need to note. However, in the longer term, it should provide more predictable expenses costs. The cashback and zero-cost startup are attractive and banks rarely offer interest on current accounts. Organisations that need to hold money back to pay monthly expenses may well find this solution worth a look.
Its expansion plans are ambitious, especially considering it is planning to expand in both Asia and Europe. If can find a large financial institution to partner with it may well be successful. Payments is a hot sector at the moment, and the Mesh solution provides something different. What it will need to do is find a way to retain its larger clients as they grow. Integration to other ERP solutions will be important to this. While it integrates with NetSuite it is not yet listed on SuiteApp, the NetSuite marketplace as of publication, something that Mesh might want to rectify in the coming months.