There has been a lot of hype about the emergence of virtual agents revolutionising the customer service experience. However, this revolution has yet to seriously really materialise. Enterprise Times spoke to Serviceaide's CEO, Wai Wong and Nancy Bhagat, Business and Marketing executive at Serviceaide about adding intelligence to virtual agents.
Serviceaide, is a provider of intelligent IT and enterprise service management solutions. The company recently announced the integration of its Luma 2.5 virtual agent on the Point of Business (PoB) platform. A suite of service management modules used by large and mid-sized enterprises across Europe and North America.
Service management ripe for disruption
According to Wai Wong, "Service management has not really changed in 20 years. There's now better apps and infrastructure focussed on making the (human) agents better and making their productivity better. However, looking at the efficiency of consumers calling into call centre has not really been addressed. AI can level that playing field by making calls more productive for callers."
"Artificial Intelligence (AI) is coming and will disrupt everything. Service management is ripe for disruption. It's the kind of vertical or function that we can focus deploying AI technologies," he says.
Wong's vision is to transform service management, across ITSM (IT Service Management), (Enterprise Systems Management) ESM or Customer Service. "We apply breakthroughs in AI, machine learning and natural language processing to deflect requests, incidents and user inquiries." Help organisations transform service through digital labour conversations, automation and knowledge.
"It's about the quality of the service – my garbage didn't get collected type call. Nobody wants to wait ages to make such a complaint. It's far more effective to have a one minute conversation. Or better still the ability to send a text message to deal with my complaint."
Wai's views are supported by the Gartner Group. "Infrastructure-led disruption leads to business value," says Mark Cleary, Senior Director Analyst at Gartner. "The days of risk-averse cultures are being swept away. I&O leaders recognise the value of speed and agility in managing new technology, new ways of working and culture changes."
Information overload
There's been an exponential growth in the number of devices, applications and systems that businesses use. Requests for information and operational tasks have increased. A variety of research papers from companies ranging from the BBC, Forbes, Reuters and analysts have pointed to information overload. Service and Support teams interactions with customers, clients and suppliers are also changing. In many cases, human employees simply do not have the bandwidth to keep up with the volume. Furthermore, consumers expect immediate responses and increasingly availability 24 hours, 7 days a week, 365 days a year.
Frequent consumer surveys and analysts research have indicated many companies continue to struggle to provide excellent customer service. Furthermore, they are failing to deliver any service management in a cost-effective way. It has been an industry challenge for many years.
'Dumb chats' are not virtual agents
The AI 'revolution' and new approaches to business strategy is reshaping the way enterprises approach customer interaction. In addition, conversational AI technologies are growing in sophistication and scope. Conversational AI offerings exist with a wide spectrum of complexity. From simple stimulus-response bots to intricate voice-recognition and response systems designed to generate speech dynamically. There is now a wide range of tools. Yet the industry conversation on AI still often begins with chatbots.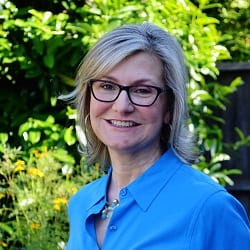 Nancy Bhagat highlights the fundamental differences between chatbots and virtual agents, "We call them dumb chatbots. A virtual agent incorporates the use of intelligence technologies – machine learning, natural language processing. At Serviceaide, we utilise a tool called the knowledge graph, which enables virtual agents to integrate across diverse data artefacts within any organisation. It is sometimes the case with some virtual agent implementations, that the agent is restricted to a single database. Furthermore, this database may not contain all the information available in that organisation."
Adding intelligence to virtual agents
Serviceaide launched Luma, a virtual agent that streamlines IT service management using AI. The company says Luma's conversational interface guides users to actionable requests and improved self-service. Its automated services deflect tickets and provide immediate resolutions to users. Luma relieves analysts from the burden of triaging requests, chasing down users for more information and handling repeatable mundane requests.
"Luma can sit on top of a service management solution and become the conversational interface to help with requests. From a customer service perspective, people still like to phone or text. So using a virtual agent, on top of your existing system, can be an effective way of enhancing your customer services," says Wong.
Bhagat adds, "If you don't formally interact with your customer correctly, you are going to lose customers. That will hit your bottom line from the business revenue perspective, irrespective of whether you're a bank or a retailer. I don't think enough people really understand that yet."
The rapid technological development in the last decade led to the massive growth of chatbot and virtual agent investment. Technological advancement amplified by customer expectation for on-demand, self-service options has put virtual agents at the forefront for CIO's priorities.
Bhagat stresses that this is a critical consumer customer experience. "Consumers get extremely annoyed and frustrated, trying to access information. This is particularly during the Christmas and holiday period. Poor customer experience with dumb chatbots directly impacts on businesses ability to sustain customer loyalty."
Business needs to get working smarter
Wong suggests, companies have to get much smarter with the way they should incorporate virtual agents into their existing service management mix. Gartner has done research and suggests that 85% of calls can be initially handled through a virtual agent application. 80% of call centre costs is the cost of staff. Infrastructure is a minimal part of the operational costs. Wong points out that the larger the service centre, the more revenues could be saved with the adoption of virtual agents.
Companies are also struggling with business continuity. The COVID-19 pandemic has highlighted the Achilles heels for many businesses. Remote working had to quickly be enabled. Travel disrupted. Consumers unable to interact directly with call centres because of the surge of calls from disgruntled customers. "We are seeing a resurgence and investment in technology like virtual agents. Senior managers are understanding that can't let businesses fail. They cannot allow themselves to be in position where customers can't get through. Enterprises can't afford to ever be caught flat-footed again," says Bhagat.