Aptean has announced a new brand. It has redesigned the "A" to make it brighter, bolder and sharper as a reflection of the much clearer focus the company now has. Over the last couple of years TVN Reddy, CEO at Aptean, has honed the company on a set of specific industries. Aptean has sold some of the company's acquisitions of previous years and bought new companies with purpose. Most recently it has extensively expanded its Food and Beverage capabilities. The most recent F&B acquisition is agiles, which, like many others, is a Microsoft Partner.
Alongside the new brand its strapline of "Ready for What's Next, Now" underpins its commitment to helping businesses with digital transformation meet the challenges of the industries they operate in. Alongside the new branding, Aptean is updating its product names. This means it will drop or demote some iconic names that it has acquired over the years. For example, Ross ERP is to become Aptean Process Manufacturing ERP Ross Edition. In the coming weeks, Aptean will update its marketing materials to reflect the new brand.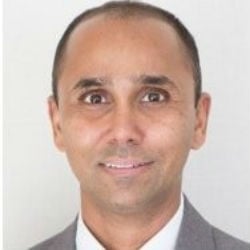 TVN Reddy, CEO at Aptean, commented "This complete rebrand defines Aptean's focus on helping our customers digitally transform their operations with future-proof cloud solutions. Representing a dynamic and extensive approach to our identity, Ready for What's Next, Now, exhibits the value we bring to partnering with businesses around the world while showcasing our unwavering promise to be customer-centric in everything we do."
What does Aptean sell?
Aptean has a wide range of solutions. While they are not all on the same platform, the company is buying and building horizontal solutions to complement its technology. It services five core industries: Distribution and Retail, Financial Services, Food and Beverage, Industrial Manufacturing and Life Sciences. In an interview last year, Duane George, Chief Product Officer and Nicole Timan O'Rourke shared more information about the strategy. To meet the requirements of these industries, its solutions include
Enterprise Resource Planning (ERP),
Supply Chain Management (SCM),
Manufacturing Execution Systems (MES),
Transportation Management Systems (TMS),
Customer Relationship Management (CRM),
Asset Management,
Product Lifecycle Management (PLM),
Compliance
Ecommerce solutions
EDI
Payments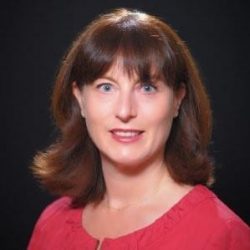 Aptean's Chief Marketing Officer, Nicole O'Rourke, added: "We are excited to solidify our market stance as the leading industry-specific provider of mission-critical software.
"With this new brand image, Aptean embodies unmatched precision and drive to fully understand our clients' challenges and deliver solutions that are as individualized as the industries we serve."
Enterprise Times: What does this mean
For several years Aptean has had several solutions that were more recognizable by their original brand name. This change in branding reflects a seismic shift in attitude where the Aptean brand aims to get the recognition it deserves for the depth and breadth of company it is.
Importantly, it has shed its public sector, healthcare and a diverse mix of solutions under its vertical business applications group. Reddy also started this evolution before the company received its investment in 2019 from TA Associates and Vista Equity Partners in 2019. This is the latest step in a clearly defined strategy. With a single unified brand expect to see and hear more things from Aptean.