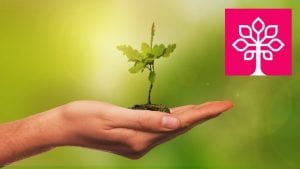 Inspire Planner has unveiled a new brand for the new year. The intent is to refresh the look it has had since its founding in 2014. In many ways, Inspire Planner is similar to Aprika, the company behind Mission Control. Both started as Salesforce implementation partners, and both now provide Project management solutions. Aprika with Mission Control PSA and Inspire planner with a slightly simpler project management solution. The new logo is simpler but still contains the tree logo that Inspire Planner began life with.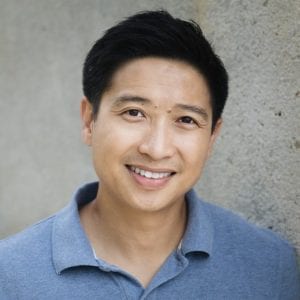 The Inspire Planner solution is built on the Salesforce platform. It was founded by Adele Nguyen, COO and Thai Nguyen, Chief Innovation Officer and is based in Toronto. The company is small, with only eight employees registered on LinkedIn, but it has more than ten according to its entry.
While the logo changed, its values remain the same, Collaboration, Integrity, Excellence, Innovation and Happiness.
The inspire Planner App includes the basic functionality that a project team within an organisation using Salesforce would want. The software include
Project templates
Integration to Salesforce tasks
Gantt chart
Kanban views
Support for complex dependencies with a drag and drop interface in the project view
The ability to create, edit and share projects both within and outside the organisation
Automation that enables the creation of new projects from opportunities based on templates
Timesheets and time tracking functionality
Resource management
A portfolio view for an organisations projects
Reporting and dashboards
Pricing is free for non-profits with less than ten licenses, and the standard charge is $24 per user per month with a minimum of five licenses. There is also a 30-day trial available.
Leveraging the App Exchange
Besides the active blog Inspire Planner also has nearly a hundred reviews, many recent on the App Exchange. Fabrice Cathala, Salesforce Solution Architect at FCathala, wrote: "I wish more apps were so easy to install and run. The makers of Inspire Planner chose to go the "native" road rather than relying on external data centres and I think it's a very good choice as you would expect that the Salesforce platform is already validated from a security standpoint at least.
"The UI is awesome and has nothing to be ashamed of when comparing to better know Project Management apps. To finish I think that cost-wise, this app is well-positioned for whoever needs a professional way to manage projects and collaborate on them."
While there is one recent negative review, the Inspire Planner's comprehensive response demonstrates that it is on the ball with its customer engagement program.
Enterprise Times: What does this mean
Inspire Planner is one of several project management solutions on the Salesforce platform. In a crowded market, the rebrand is a first step to increasing its market awareness.  The company also supports an active blog that contains articles relating to both its solution and the wider Salesforce ecosystem. It is a company that Enterprise Times looks forward to hearing more from during 2021. If it can continue to win the customer advocates that have posted extremely positive reviews in recent weeks, it should do well in 2021.
Like the tree in its animated logo, it hopes to grow into something much larger. There are some questions, though. Will it seek funding to accelerate that growth? To date, according to Crunchbase it hasn't received any. Also, what new features is it hoping to roll out in 2021? Finally, what are its ambitions for 2021?