Acquia has partnered with commercetools and Lucidworks to launch Acquia Digital Commerce. The solution supports marketers to integrate data, content, commerce, and digital merchandising into a single data layer. It aims to deliver a seamless omnichannel experience across the customer lifecycle.
The company says marketers can drive real-time, personalised, shoppable experiences at every customer touchpoint by using Acquia Digital Commerce with Acquia Open Digital Experience Platform (DXP).
A composable commerce solution
Working with partners commercetools and Lucidworks, Acquia has built an open, composable commerce solution. The platform provides marketers with the flexibility to create digital experiences across the entire customer journey.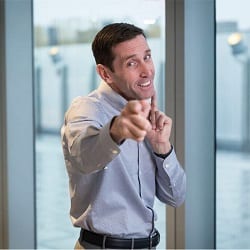 Kevin Cochrane, SVP of product marketing at Acquia suggests, "COVID-19 taught us one thing. Most businesses were unprepared for the massive acceleration needed to shift customers to an online buying model. In addition to scaling online buying model to maintain revenues in the face of the pandemic and various epic shutdowns."
According to McKinsey, over 75% of US consumers changed shopping behaviour and switched to new brands during the COVID-19 pandemic. Many have shifted to digital channels permanently.
Implementing a first party data strategy
Acquia says its customer data profiles (CDPs) and advanced segmentation, retailers can gain deeper understandings of new and existing customers. The CDP is the aggregation of all first party data across all an enterprise's internal systems. Such as call centre, support ticketing system etc. The solution serves up personalised, shoppable, content-driven commerce experiences. These experiences, combined with intelligent promotions, increase conversions and improve customer lifetime value (LTV).
Cochrane suggests that true success in digital commerce comes from implementing a first party data strategy. Then integrating online and offline behaviour through a CDP.
"As retailers adjust to a hybrid of in-person and online commerce shopping behaviours, solutions like Acquia Digital Commerce become even more valuable." .
"By understanding customer segments and serving the right content and products at the right time on the right channel, retailers can reach customers with personal experiences that drive revenue," Cochrane adds.
Acquia Digital Commerce delivers the agility to build digital experiences across every channel. In addition, the flexibility to support multi-tenant architectures and composable, multi-site experiences. With a microservices-based architecture. Acquia Digital Commerce ensures repeatability and reuse to drive standardisation and compliance at scale. Furthermore, it supports continuous refinement and testing to optimise results.
Teams can maximise their commerce investments by integrating headless, cloud-native shopping platform with Acquia Open DXP. commercetools provides an omnichannel shopping platform and Lucidworks AI-powered product discovery solution delivers personally relevant products and content to customers.
Open, best-of-breed solution helps retailers stay nimble
Acquia has also launched the Acquia DX Alliance, the company's open technology partner community. The Alliance was created to drive collaboration through an ecosystem of technology vendors. In addition, to provide choice and jointly delivering interoperable solutions that extend Acquia Open DXP.
Kelly Goetsch, chief product officer at commercetools said: "By leveraging the market-leading solutions offered by commercetools, Acquia, and Lucidworks, retailers can quickly and effectively engage with end-consumers by composing relevant shopping experiences to meet customers on their own terms. It's more important than ever to be able to pivot quickly, and our joint solution offers exactly that."
"Omnichannel personalisation remains a top priority for brands. However, most companies lack the ability to optimise digital experiences in real-time. This leads to missed revenue or loss of potential customers," added Peter Curran, general manager of digital commerce at Lucidworks.
"We're excited to provide merchandisers and marketers with a single-layer view of all the information. Retailers need comprehensive data to make more informed decisions that serve their unique customer base. The value of Lucidworks advanced machine learning capabilities is compounded by Acquia Open DXP and commercetools Commerce Engine. This ensures that customers are maximising their investments in the digital experience."
Enterprise Times: What this means for business?
Germany-based analysts Statista, has estimated the US online retail sales of physical goods amounted to $343.15bn in 2019. They project it to reach close to $476.5bn in 2024. Therefore, its not surprising that Acquia wants to get a bit of that eCommerce pie. COVID-19 has impacted on what businesses, retailers in particular, really need. A more flexible open architecture and best of breed tools to deliver outstanding customer experiences. Based on a microservices architecture which enabled it to rapidly integrate different types of services, and also roll out new innovations to the customers.
Hence Acquia partnership with commercetools and Lucidworks to create industry's best-of-breed, open, composable commerce solution. It's a sensible direction to go. The next logical step – is the development of a comprehensive eco-system to support the Acquia led marketplace. Again, building a robust technology partner community enables Acquia and its partners to best support rapidly evolving customer needs.