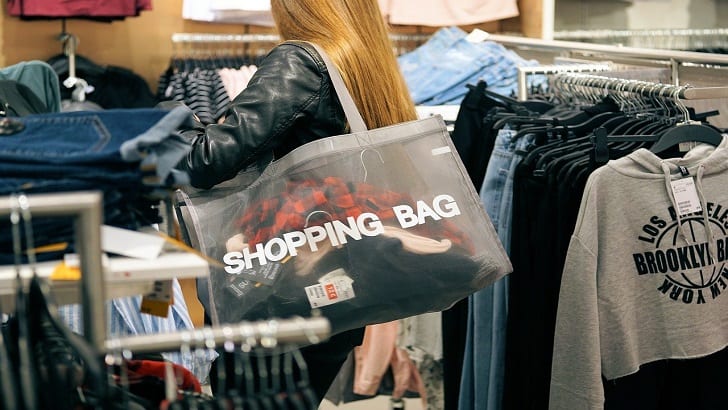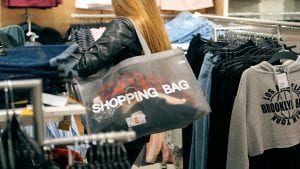 January has been a busy month for SAP. The company unveiled a new report about the changing shopping behaviour of Baby Boomer and Generation X. SAP then published research exploring how businesses are utilising digital innovations to focus on customer experiences. It has also launched a replenishment planning solution for retailers.
The influential Shopper report
SAP research suggests, baby Boomers and Gen Xers are more likely to abandon some of their new online shopping behaviours. The report explored the spending levels of consumers before and since the start of the pandemic with a generational lens. The research found customers are more likely to return to bricks and mortar than younger counterparts.
The report was co-sponsored by The Economist Intelligence Unit and surveyed more than 4,000 consumers globally. Conducted in September 2020, the research sought to gauge spending habits and preferred shopping channels. The research looked at shopping behaviours before the pandemic, during the pandemic, and once restrictions ease. The report shows a clear trend of consumers shifting their behaviour.  Increasingly relying on online shopping for both essential and nonessential items.
The research found that:
Monthly retail expenditure in the countries surveyed declined by 9% from the first quarter 2020 to the second quarter 2020. However, online spending increased by an average of 15%.
During the pandemic, online shopping for essential products such as groceries and cleaning supplies has become more deeply entrenched. Average monthly expenditure increased by 78% and 49% respectively for the two categories.
Once restrictions ease, new online shopping behaviours are likely to continue but decrease slightly among younger cohorts. (4% points for Millennials and Gen Zers). This decreases more significantly for older cohorts (9% for Baby Boomers and 6% for Gen Xers).
The ability to shop anywhere at any time is the number one reason respondents across all generations like shopping online. (cited by 49%). This feature was cited by significantly higher shares of Baby Boomers (59%). Furthermore, Gen Xers (51%) than of Millennials and Gen Zers (at 42% each).
"Brands need to identify ways to meet the needs of and create exceptional experiences for all generational groups. Irrespective of the setting they choose. Whether that's in store or across various online channels," said Paula Hansen, SAP Customer Experience Chief Revenue Officer. "Businesses need to tailor and target their marketing with a careful consideration of age and shopping method of choice. They have to provide a seamless customer experience and guide shoppers down the path to purchase. This will put businesses on the path to a strong recovery and provide the agility to deal with future crises."
The Importance of responsive retail
SAP has also announced retail-specific findings from a research study conducted in partnership with Oxford Economics. The research reveals how business leaders use digital innovation to become more data-driven and focused on experiences.
SAP and Oxford Economics surveyed 3,000 executives from 10 industries, including 300 from the retail sector. Business leaders were asked to evaluate their value chain, including operations and business ecosystems. They were also asked how they manage this broad web of relationships as a unified entity. The results, summarised in The Responsive Retailer, illustrate the importance of data sharing and using a holistic systems thinking approach.
Key findings include:
While just over half of retailers cite a digital supply chain as a top-three priority for their success. Many have not yet integrated the types of technologies, such as AI, that comprise an intelligent digital supply chain. Also, only 29% are effectively sharing supply-chain data with business partners, which could include manufacturers and wholesalers.
75% of retailers note they are effective in both collecting data and acting on the insights. However, many do not have the processes in place to effectively get meaning from their data.
Only 39% have retrained employees to work with data.
Just 30% have adopted organisation-wide data governance policies.
According to Edward Cone, editorial director at Oxford Economics, "Our findings suggests a connection between systems thinking and business outcomes."
"Companies that have managed to break down old barriers between functional units. Collaborate closely with external partners and create cultures that attract top talent tend to outperform their industry peers. Using digital, data-driven technologies to respond dynamically to customer demands is key to the success for retailers globally."
Replenishment planning solution for retailers
The new module is an add-on for SAP Customer Activity Repository for the SAP Replenishment Planning application. The add-on was developed in collaboration with Swiss retailer Coop (link may only work in certain countries).
The application uses intelligent replenishment strategies to reduce cost and waste and enhance customer experience. An automated solution that helps take the guesswork out of retail replenishment, with a focus on fresh products in stores.
According to Thomas Vielhauer, Coop's head of IT merchandise management processes, "By integrating intelligent technologies into promotion and replenishment processes. We are able to stock accurate quantities. That means customers get the products they need and the fresh quality they expect."
Food waste has become a global problem. Around 14% of food produced is lost between harvest and retail, with even more waste occurring at the consumption level. COVID-19 introduced new challenges for retailers such as Coop, which saw an abrupt change to planning requirements.
SAP and Coop developed the AI-based SAP Replenishment Planning to provide precise demand prediction and optimal order amounts. The solution supports replenishment configuration, planning, simulation and alert management. The company says it enables retailers to eliminate over-stocks and stock-outs. Goods can now be replenished based on the changing demand history of each individual product and store. In contrast to a rigid formula. Order amounts are optimised to provide the lowest expected costs under consideration of forecast distribution and product-specific replenishment requirements. These include requirements such as shelf life or shelf capacity.
Enterprise Times: What this means for businesses?
SAP appears to have been incredibly busy in January. An interesting report looking into user behaviour and attitudes. On the other side of the coin. Another report exploring how enterprises leverage digital innovation to become more data-driven and focused on experiences. These are all real and present issues faced by businesses, who are fighting to survive in today's marketplace. A cornerstone of SAP's strategy since Sapphire Now event in 2019 has been the importance of putting the customer centrefold. This was seen as essential to meet the needs of the experience economy.
SAP has been placing the stepping stones to facilitate that reality in the last year. Understanding the needs of customers and appreciating their journeys as they navigate and interact with your brand is key. Data is increasingly becoming the primary resource in business. Unlocking data to provide intelligence and business action can determine whether a business survives or thrives. A key action, particularly for retailers is ensuring that customers have access to the products and services they want. At the time they really want that product or service. SAP's appears to be meeting this challenge with its announcement of its replenishment planning solution for retailers.