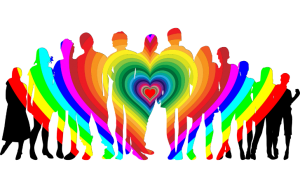 Expensify is not a company that does things quietly. Its latest announcement revealed that it is to donate to Expensify.org $0.25 for every $1 that Expensify pays to its white, male employees. With the current salary bill for its employee base, this equates to $3 million in 2021 alone. This is an intriguing incentive to promote diversity within the organisation and to highlight the cause for minorities. What isn't clear is how many employees in Expensify are white and male. Expensify does not appear to publish any break-down. What is clear from its website is that it has a diverse employee base across the world.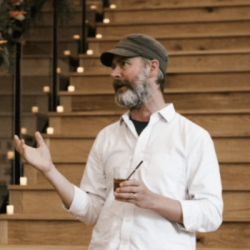 David Barrett, founder and CEO of Expensify commented: "Equity is a tool to account for generations of past inequality and we should be looking to employ it in our continuous journey towards creating a diverse and inclusive company and community. As part of our broader commitment to creating a world free of injustice, we're using external data sources to determine our direct donations, so it meaningfully reflects the types of fundamental and generational issues we're trying to help solve."
Whose idea was this?
In part, this new initiative was crowd-sourced from employees. It was also championed by Puneet Lath, Director, Expensify, who backed this diversity equity initiative. The funds raised will target initiatives to help create a more fair, inclusive, and just world.
Lath commented: "Across society, women earn less on average, with some minority groups earning as low as 75 cents for every dollar earned by white men. This massive pay gap is a result of generations of systemic inequality, unequal access to opportunity, and unequal treatment within the workforce. The impetus for Expensify.org was that we wanted to help solve societal issues, not just issues that affect us. In addition to our Karma features, this new funding method furthers our commitment to unwind systemic injustice throughout society."
Crowd-sourcing funding targets
Having raised the additional funds, Expensify is now asking its donors to choose where the funds should be spent across five broad categories. It recently completed its SNAP grocery reimbursement campaign. During that campaign, it helped more than 5,000 families with more than $250,000 in donations. It is now looking for new ideas. Applicants can suggest funding ideas across the five funding areas, these are:
Expensify.org/homes – Helping those who are houseless or in a housing compromised situation, especially if this results from redlining or other racially biased policies in the past.
Expensify.org/hunger – Supporting those struggling with hunger, especially if that struggle results from systemic inequality.
Expensify.com/climate – Anything that helps to mitigate and reduce the effects of climate change, especially on those who will be disproportionately affected due to historical disenfranchisement.
Expensify.org/reentry – Helping those re-entering society after incarceration to avoid recidivism, especially those who were incarcerated based on unjust or even obsolete laws.
Expensify.org/youth – Helping those under 18, especially those in groups that are already marginalized and suffering injustice.
Once enough campaigns ideas have been submitted, Expensify asks its donors to vote on the different ideas. The top ten will receive a minimum of $25,000 each. Expensify.org will then work with these organisations to identify a further five that will receive a minimum of $50,000. Finally, these five will be presented to donors for a final vote. The most popular submission will receive $100,000.
Enterprise Times: What does this mean
Expensify.org raises funds in different ways. One of these is via the Expensify Card. This enables a constant flow into the non-profit that the organisation can leverage to help fight injustice and inequality. Importantly Expensify users are themselves invested in this process. To an extent, this initiative is an extension of this. However, Expensify is going further than many other vendors involving its customer base in the charitable initiatives.
Sensibly, most of the process is decided by the donors. The popular vote will choose the beneficiaries. However, sensibly, when Expensify halves the number of options it could cut out any more controversial beneficiaries. This provides some balance to the innovative initiative. It will be interesting to follow and see which initiatives are the final beneficiaries. Applications need completing by April 30th.