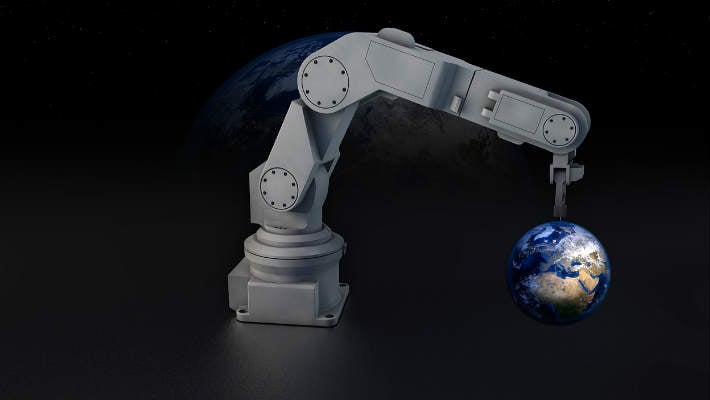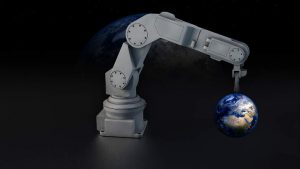 Rootstock Software has announced two more senior appointments as the company continues its growth. Zach Feige joins the company as Vice President of Professional Services. In addition, Scott Johnson was recently promoted to the role of Senior Vice President of Customer Operations. Both men report to David Stephans, Chief Revenue Officer. These appointments follow on from those of Ramesh Sunder to VP of Products & Technology and Samuel Wood to VP of Software Engineering last month.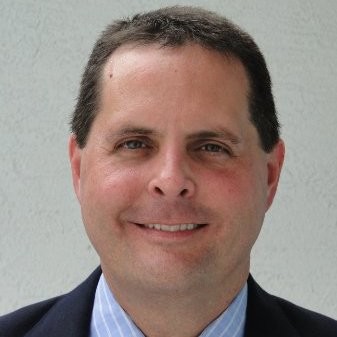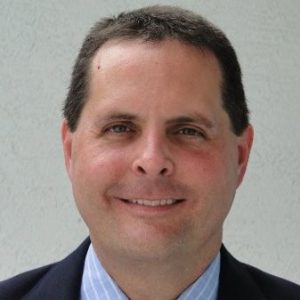 Stephans commented: "We've always had a strong customer-centric culture. Now, with the addition of Zach's expertise driving customer implementations and Scott's focus on engaging with customers throughout the project life cycle, we're broadening and deepening our support of customers, helping them achieve their business objectives and a return on investment in an accelerated time frame."
Feige joins after a year-long stint at Viewpoint. Before that he headed up Professional Services at Plex Systems for eight years. His deep manufacturing industry experience, both in vendors and clients will make him a strong addition to the Rootstock team. Feige commented: "I'm thrilled to join Rootstock. It's a rapidly growing company with unique capabilities in the cloud ERP space. In my tenure in the industry, I've come across many systems with significant limitations and integration challenges, but Rootstock is a truly extensible ERP solution. It's the most flexible ERP I've seen in the manufacturing space."
Professional Services in Rootstock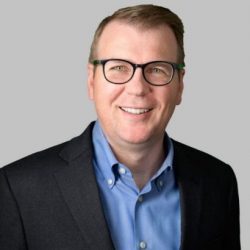 Enterprise Times had the opportunity to question Feige about his new role. He joined in October. Feige has a global role with the US consultants within Rootstock reporting to him. Internationally, he will set the professional service objectives, processes and best practices.  He can also draw on a wide external network of consultants that Rootstock draws upon.
How will he evolve the approach to Rootstock implementations?
"At Rootstock, we're focused on enabling customer success. That begins with a successful implementation, but my overall goal is to create a synergy between education, technical, and professional service teams. So we'll be able to facilitate strong onboarding of customers, shorter implementation times, and long-term value with our ERP solution. We will continue to provide additional capabilities through our agile approach and to focus on project assurance, which will verify that customers have achieved their desired outcomes."
What are the three metrics that Zach will use to measure the success of his team?
"The key measures I'll be monitoring to ensure success are on-time delivery, time to value (TTV), and customer satisfaction. "
On challenges
ET also asked him the three biggest challenges PS team will face in 2021?
"With COVID-19, the volatile business environment has been affecting many manufacturers differently. But there are a few common challenges we've seen in the market.
"Manufacturers want implementations to move faster. To do this, they usually either have to do more on their end or pay more for others to do it for them. But we've been advising that companies take smaller bites in the implementation process – to go live transactionally, then add capabilities from there. With this approach, Rootstock has been able to help many companies go live in as little as four to six months. Then they can use our low-code configuration tools to deploy mobile apps, workflows, and other capabilities on their own.
"A lot of manufacturers are still using legacy, on-premises ERP solutions. These systems are light years behind true native cloud solutions, so we're seeing a lot of companies wanting to make the switch to a modern cloud platform. But they've sometimes been on these legacy systems for ten or more years, so they need help making the transition – knowing how to move data or how to re-engineer their processes to a modern cloud ERP.
"With greater demand for cloud ERP and market conditions in flux, our team needs to stay on its toes, so we're able to help customers deal with the critical issues affecting their businesses. This means being flexible to our team's needs, particularly as we adopt new ways to deliver the same great service. And ensuring we can recruit the best talent and effectively onboard new team members while providing opportunities for existing members to advance in the company. "
Evolution of support and customer success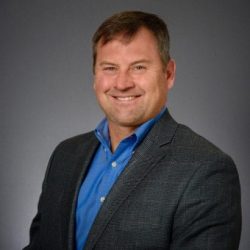 Johnson now has a global role leading the customer success management and support team. His team will work alongside Professional Services to ensure successful outcomes are delivered. Johnson commented: "Our customer success team is engaged, proactive and gets involved with customers from the start – during implementation. In this way, we get to know customers early. We're showing them the latest capabilities and how our ERP is configurable to their needs – whether it's designing a dashboard or launching a mobile app. We show them use cases, and from there, many customers can run with it. In essence, they're empowered with the self-service knowledge to fulfil their own needs."
Et asked Johnson what he sees as the biggest challenges in the new role?
"Right now, our company is growing so fast; our biggest challenge is scaling our team and operations to keep pace with an expanding customer base. We strive to get to know customers, their businesses, and workflow. This is a high-touch and resource-intensive process, so we're constantly on the lookout for experts to add to our team – those who are skilled and experienced in building deep customer relationships. Our ability to scale our team and streamline our processes will ensure we maintain momentum into the future."
ET also asked Johnson what success will look like at the end of 2021?
"In 2021, we have a singular vision for success—and that's enabling customer success. In the big picture, we want customers to get the most value from their investment, and we want to help them align our solution to their needs. We have a comprehensive strategy to do this, but we also want to strengthen the fundamentals to ensure a good customer experience. This means ensuring customer cases are resolved quickly, enabling accelerator help around our 'clicks not code' approach which empowers customers to make changes on their own and actively engaging with customers on process improvements."
Enterprise Times: What does this mean
According to LinkedIn, Rootstock now has 93 employees and has a couple of positions open still. What is clear is that it is preparing for more growth in 2021. David Stephans is adding direct reports that should enable him to grow the teams further under Feige and Johnson.
Rootstock's last funding round, a Series C was completed in February 2018 raising $7.3 million and was led by Salesforce Ventures, according to Crunchbase. It also completed a convertible note funding, again with Salesforce, later that same year of $5.7 million. Is a funding announcement imminent? Or, has it completed some of the major rollouts it was working on pre-pandemic and is looking to grow organically? Either way, Rootstock could announce some significant customer announcements or a funding announcement in the pipeline.