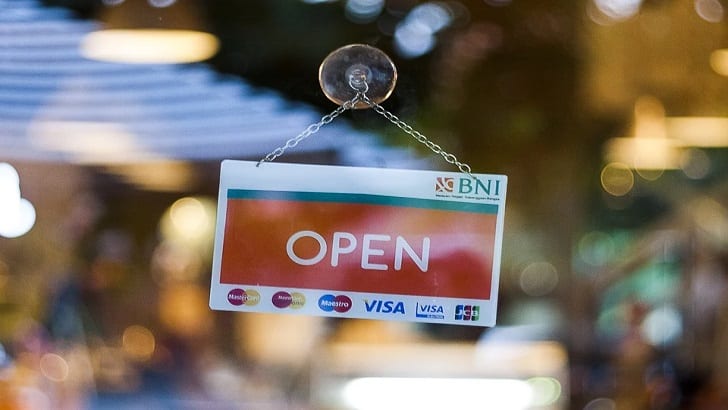 Retail and eCommerce highlights this week include: Seed capital raise of over $2m is led by OTB Ventures, as Covid-19 accelerates demand for Ondato's digital compliance & biometric authentication software. The acquisition will accelerate Genpact's ability to leverage data and cloud technologies to drive digital transformation services through advanced analytics. Aura Vision Labs is changing the way brick-and-mortar businesses understand their customers with its disruptive edge processing video analytics platform. Fortispay has entered into a long-term strategic partnership with Net at Work, an affiliate company of Swype. Deezer launches 'sponsored editorial playlists' for advertisers
Ondato expands in Europe to power the digital economy
Ondato, the digital and biometric authentication company is expanding into Europe naming London as its new HQ. The business will use technology developed at its R&D centre in Vilnius, Lithuania, where the company was founded. Ondato will also expand in Germany, France and Spain, after raising seed capital from Startup Wise Guys and OTB Ventures.
Ondato's platform provides a complete compliance management solution. The unified platform includes photo and live video identity verification, data monitoring, screening, due-diligence, risk scoring and case management. Ondato captures a biometric three-dimensional map of an individual for user identification. This provides a higher level of identity assurance than those previously used by large gig economy businesses.
The impact of Covid-19 has accelerated the Ondato business. The growth of digital economy businesses – for transport, food delivery, online commerce and consumer services – has created significant demand for rapid onboarding of users to such platforms. This has also increased the need for effective and cost-efficient Know Your Customer compliance by banks and insurance providers. In addition, for merchants and sole traders undertaking new roles as a result of the COVID-19 pandemic. This rapid digitisation of business has led to the adoption of Ondato's suite of authentication products by a wide range of industries all requiring user verification, identification and risk management.
Genpact Acquires Enquero to drive enterprise digital transformation
Genpact, a global professional services firm focused on delivering digital transformation has acquired Enquero. The firm offers data engineering and data-led digital transformation services.
This acquisition comes as businesses contend with an ever-increasing volume and complexity of data – external and internal, structured and unstructured. Organisations across industries and geographies are experiencing unprecedented volatility. From supply and demand challenges, to seismic shifts in customer expectations and business models. The smart use of data at the core of an organisation will be critical to business growth.
With notable strengths in industries such as high tech and consumer goods, Enquero extends Genpact's strong foundation of existing capabilities in delivering end-to-end transformation to enterprise clients. These capabilities make the acquisition of Enquero especially timely as many businesses are looking to harness data, cloud technologies, and analytics to drive growth and be more resilient, agile, and connected.
Aura Vision – Next generation analytics for retail intelligence
Aura Vision Labs is changing the way brick-and-mortar businesses understand their customers with its disruptive edge processing video analytics platform. Harnessing the latest innovations in AI, the UK-based startup is positioning itself as a provider of visitor analytics for retailers, mall and venue operators.
Aura Vision's platform uses 'deep learning' technology to extract useful information about how people shop from live footage captured on existing cameras and existing security systems.
For a long time, loyalty cards have been the only solution for analysing customer spending habits in-store. But invasive customer signups and waning popularity mean many customer purchases are not being tracked, restricting card effectiveness. Instead, Aura Vision's cost-effective solution tracks every visitor in real-time and avoids signups to protect identities.
Looking towards other applications, the technology can also be used to help retailers implement health and safety measures pertaining to the spread of COVID-19. The technology allows for live occupancy counting allowing retailers to implement store occupancy restrictions. This provides a more cost-effective solution to having security guards placed at entrances and exits to count footfall.
FortisPay Acquires Swype at Work,
Fortis Payment Systems, (FortisPay), a payment technologies provider to businesses and developers, has acquired Swype at Work (Swype). The company has also entered into a long-term strategic partnership with Net at Work, an affiliate company of Swype. The acquisition will allow FortisPay to expand its offerings into new B2B and middle markets throughout North America.
The acquisition will leverage ERP and eCommerce integration expertise of Net at Work with FortisPay's 20 years of payment experience. FortisPay provides customised solutions that integrate into a wide range of complex solutions that serve a myriad of market segments.
FortisPay's Zeamster commerce platform enables developers and business technology integrators to deliver user experiences. Leveraged by hundreds of solution partners, Zeamster fits the needs of the middle market, delivering robust multi-channel processing capabilities. This includes cloud EMV with point-to-point encryption, full recurring commerce functionality, integrated invoicing, and cost optimisation. Swype enables FortisPay to extend Zeamster's functionality to a broader range of business technology markets, improving both payment processes and overall business efficiencies.
Deezer launches 'sponsored editorial playlists' for advertisers
Deezer Brand Solutions, the ad-sales house of music streaming service Deezer, has introduced sponsored editorial playlists, a new advertising solution for brands worldwide.
For the first time, advertisers can 'take over' Deezer's editorial playlists to get closer to millions of free subscribers. Brands can choose to exclusively sponsor any of Deezer's popular, curated editorial playlists that fit their offering and target audience. The chosen playlist will feature a large image of the company across the header, along with a link to their website and dedicated audio adverts.
"The ability to sponsor curated editorial playlists opens up new opportunities for brands to connect to relevant and engaged audiences. The sponsorship option provides brands with the opportunity to stay close to the music with complementary visual and audio ads. We are already working with brands in France, Turkey and Egypt, and look forward to offering this solution to more companies around the world," said Emilie Proyart, VP of Advertising Sales at Deezer.