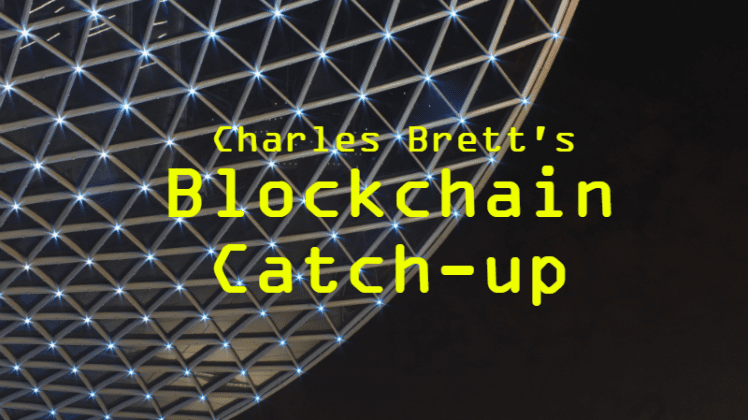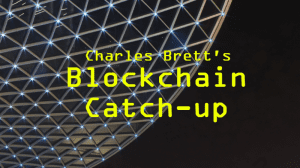 This is a Charles Brett's start-of-the-week Enterprise Times 'blockchain catch-up' for Week 1 of 2021. Necessarily it is idiosyncratic and selective.
It is not intended to be comprehensive but does seek to highlight 'Quick Takes' on specific developments as well interesting pieces to read, a listing of some (not all) announcements/press releases and pointers to upcoming events.
Quick Takes – Charles Brett's Blockchain Catch-up Week 1, 2021
Blockchain is changing how companies can engage with customers
In this HBR article, the authors' basic proposition is "Executives often don't want change, because they're weary of the costs and risks associated with embracing innovation. Yet, despite the obstacles, transformation is important for any company looking to survive and thrive in this era of digital disruption." This provides the justification for examining how Interac (and Alectra Utilities and IBM) in Canada exploited blockchain – "specifically, (how) its embrace of blockchain — which allows assets to be exchanged with real-time settlement as certain conditions are met — is helping Interac to transform entire industries, and itself in the process".
The 'case study' is an interesting one. It involves electricity usage, EVs and the need to foster changes in customer behaviour. "As EV ownership grows, peak demand from energy-hungry EV chargers could outstrip supply, forcing utilities to invest in upgrading capacity — at significant cost. Distributing the same load over time would solve the problem, but utility companies lacked a means to incentivize consumers to change behavior. … (T)he blockchain infrastructure created an auditable trail of verifiable data for each kilowatt of energy saved or delivered and every token awarded. It also ensured that homeowners could redeem their tokens."
Quick Take: The Interac example is worthwhile. The more grandiose 'management lessons' are less so. "Using blockchain, business ecosystems can embed incentive mechanisms within themselves to promote more sustainable behaviors" is one example.
7 pieces to read – Charles Brett's Blockchain Catch-up Week 1, 2021
Selected announcements/press releases – Charles Brett's Blockchain Catch-up Week 1, 2021
Selected upcoming events