Eric Newcomer is the new CTO of software vendor WSO2. He's also a lifelong fan of British comic artist Alan Moore. Enterprise Times caught up with Newcomer as he joined WSO2 to take up his new role as CTO. During the podcast, Newcomer talks about the need for an API first approach and for people to architect their API's properly.
At present, there is a tendency to just take existing internal APIs, wrapper them and make them public. Newcomer says: "There's too much of this, let's just wrap what we've got and expose our existing programmes." He continues: "there's not enough of the redesign that people really should be doing."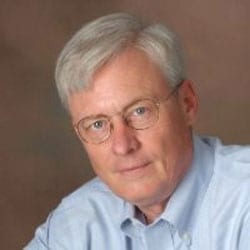 That redesign is essential if people want to increase the security of their APIs. Without a redesign, there is too much risk of leaving old code that should have been deprecated.  As Newcomer comments: "People often don't even think about security until it's almost too late or at the last minute when they're ready to go to production. But to me, it's like the user interface. If you don't design a good user interface before you start coding, if you don't have that right, it's very hard to go back and fix it later."
But what about those Alan Moore references. It seems that Newcomer would deploy DR and Qinch (2000 AD) to test code and Mina Murray (The League of Extraordinary Gentlemen) to manage the egos in IT departments. What a combination that would be!
To hear what else Newcomer had to say, listen to the podcast.
Where can I get it?
You can listen to the podcast by clicking on the player below. Alternatively, click on any of the podcast services below and go to the Enterprise Times podcast page.