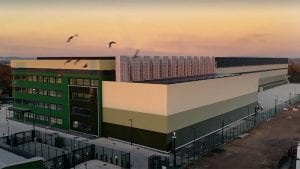 NTT Ltd has opened a new data centre in London. The new facility, called London 1, is located in Dagenham, East London. The opening is a triple-triple for NTT. It triples its UK data centre capacity. It also claims that the opening makes it the third-largest data centre company globally. What it didn't do was provide the metric behind that latter claim.
In August, NTT announced that its Global Data Centers division was to add 400 megawatts of load over 12 months. London 1 was part of that plan along with Hemel Hempstead 4 which will open in 2021. The company is continuing its promise to invest in the UK and sees the recent UK/Japan free trade deal as helping support this.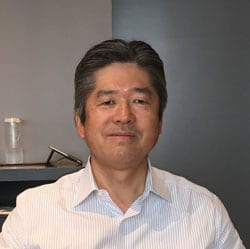 Masaaki Moribayashi, Senior Executive Vice President, Services for NTT Ltd said: "The London 1 Data Center is the latest addition to our NTT global portfolio. Offering flexible, scalable and secure infrastructure along with customizable solutions, London 1 Data Center has been designed to accommodate a wide range of NTT clients and partners, from large scale cloud/SaaS providers to enterprise clients who require full-stack services such as managed hybrid cloud solutions with global network services delivered from an industry leading and carrier-neutral colocation facility.
"It is a great advantage that we can provide a variety of cloud infrastructure services such as private cloud, public cloud, and colocation within the same data center."
What is London 1 delivering?
London 1 will provide 25,600 square metres of IT space when fully completed and will be able to support up to 64 MW of IT load. That means it is ideal for highly dense cloud services, something that NTT Ltd is focused upon. It will also employ up to 100 people and is actively recruiting.
In addition to data centre services, NTT is adding a Technology Experience Lab. It will use this to test new services and technologies. Hopefully, it will make it available to customers who want to do some testing.
NTT has also decided to only use renewable power for London 1. That's a good move and will play well to large enterprises looking for ways to reduce their carbon footprint for IT. The data centre also has a PUE of 1.2, which makes it energy efficient. Additionally, NTT has installed smaller generators for emergencies. These will generate fewer greenhouse gasses when it needs to use them.
What is not clear is whether NTT will also create a new Security Operations Centre in London 1. It has the space to do so, and with the UK leaving the EU in just a few weeks, a UK SOC would give certainty to customers buying into the Managed Security Services NTT offers.
Enterprise Times: What does this mean?
NTT is following through on its promises to invest heavily into data centres and to expand its UK footprint. Once the UK falls out of Europe on Jan 1, 2021, firms will have to think about where they store data. The big social media companies are already pulling UK data back to the US, which is causing some concern for users and a privacy headache for the ICO. By expanding its data centre footprint in the UK, NTT will have the capacity to help companies keep data in the UK.
The lack of news on the SOC is the one disappointment in this release. UK companies will hope that NTT does address this and provide them with access to its services. If not, the company could find itself losing business to competitors.