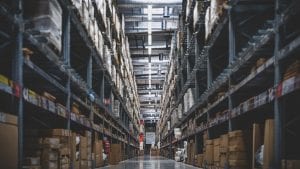 Retail and eCommerce highlights this week include: BigCommerce and EPAM formed a partnership to enhance solutions for enterprise customers. MikMak launches in Europe and Canada to help brands accelerate eCommerce globally. Linedata accelerates the transformation of its technology infrastructure, enhancing service delivery for its clients. Finally 44% percent of Londoners planning to head in-store for their Christmas shopping during December.
BigCommerce partners with EPAM to deliver eCommerce Solutions to enterprise customers
BigCommerce, an open SaaS eCommerce platform announced a new partnership with EPAM Systems, a provider of digital platform engineering and software development services. Through this partnership, BigCommerce merchants will gain access to EPAM's global expertise in crafting customer-centric experiences across digital touchpoints.
Named one of Fortune's 100 Fastest-Growing Companies for two years in a row, EPAM employs more than 38,000 professionals around the world. Its work has helped thousands of brands to modernise their approach to sales, marketing and business operations.
EPAM is a founding member of the MACH Alliance. An independent group dedicated to education, development and adoption of technology infrastructures through microservices-based, API-first, cloud-native SaaS and headless technology. Last month, BigCommerce joined the MACH Alliance in an effort to drive further interest in an open, best-of-breed technology ecosystem.
MikMak Launches in Europe and Canada to help brands accelerate eCommerce globally
Ecommerce acceleration platform MikMak announced its multi-retailer eCommerce enablement and analytics software is available for brands in Europe and Canada. Brands including Colgate, L'Oréal, and The Hershey Company are already using MikMak in the US and/or abroad. The platform helps them understand online shopping behaviours, optimise their media for eCommerce, and drive online sales.
In August, MikMak announced the close of a $10M Series A funding round led by Wavecrest Growth Partners. MikMak has already grown its revenue over 200% this year. In 2020, consumer demand for eCommerce has accelerated ten years overnight due to the global pandemic.
As part of this milestone, MikMak's two flagship products are becoming available in Canada and Europe. MikMak Insights, a multichannel eCommerce analytics solution, enables brands to understand how consumers engage with media and retailers. MikMak Commerce, a multi retailer eCommerce enablement solution, lets consumers choose where they want to shop, with a path to checkout at any retailer. Additionally, the MikMak Platform is now fully GDPR-compliant and offers support for local languages and currencies.
Linedata expands its partnership with HCL Technologies
Linedata, a provider of credit finance and asset management technology, data services has expanded its strategic partnership with HCL Technologies. HCL Technologies is a next-generation technology company that helps enterprises reimagine their businesses for the digital age. This follows agreements with Inetum (GFI) and Amazon Web Services (AWS) that underpin Linedata's private and public cloud infrastructure.
In partnership with HCL, Linedata will implement new technologies and processes to enhance the quality, resilience and scalability for its core data centre hosting and IT services. Linedata will leverage HCL's security services, provided by its global network of Cybersecurity Fusion Centres. The company will introduce new digital workplace practices with next-generation technologies.
This new agreement builds on Linedata's success in working with HCL over the past 7 years on its CapitalStream solution. The solution was recently relaunched as a fully cloud-enabled, global platform for commercial loans.
44% of Londoners planning to head in-store for Christmas shopping
Online shopping has been a key lifeline for retailers over the past few months. With the November lockdown putting a stop to growth and ushering in the largest declines to in-store shopping since June. But with the latest Springboard report revealing a sense of lockdown fatigue, the festive period will be a welcome boost to the industry.
Research from LiveArea has revealed a regional divide in the way people are planning to shop for Christmas, with 44% of Londoners planning to venture to the high street for their Christmas shopping in December, followed by 41% in Northern Ireland and 36% in the South West, against a UK average of 32%. Meanwhile, shoppers in the North East were the least likely to be shopping in-store this festive season, with 34% planning to avoid physical stores altogether, followed by those living in Yorkshire and Humberside (32%), Scotland (29%) and the East of England (29%).
The report, which looked at consumer shopping habits during the second lockdown and for December, also found:
38% of UK shoppers managed to get all or most of their Christmas shopping done online during the November lockdown. With 73% buying at least some of their gifts.
58% of consumers ran into issues while shopping online over lockdown. Delayed deliveries (14%), low stock levels (13%), and difficulties while browsing or thinking of gift ideas (12%) noted as the leading causes of friction
A third (31%) of respondents spent more during the November lockdown compared to other months. Among these, one in ten said they spent much more during the period. This rises to 17% for Londoners, 15% in the North East and 11% in the North West
A fifth (21%) of shoppers experimented with new brands more than usual during the lockdown. 18-34 year olds (33%) and Londoners (36%) showing the most appetite to buy from retailers they had not engaged with before