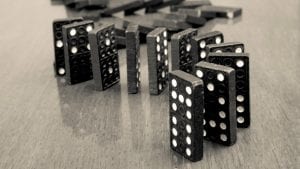 Workday hosted its first EMEA media summit this week that coincided with an announcement about momentum in EMEA. The summit saw a mix of Workday leaders and customers, revealing the progress Workday has made over recent months.
Workday announced several recent customer wins. This includes N26 (1,500 employees), Novartis (110,000 employees), ThyssenKrupp Steel (27,000 employees) in DACH, Sky Group (31,000 employees) in the UK, iGenius a scale-up in Italy (100 employees) and Wolt (1,800 employees) in Finland. It also revealed several go-lives in the region, including ALDI (40,000 employees), Freudenberg (50,000 employees) and Tikkurila (2,600 employees).
Several global companies also went live recently including Walmart, UPS, Accenture and GE. All of this was revealed in the recent results. Carolyn Horne, President EMEA, Workday commented that Workday now has more than 600 EMEA headquartered customer. This includes 30% of the FTSE 100, 25% of the CAC 40, and 20% of DAX.
The need for agility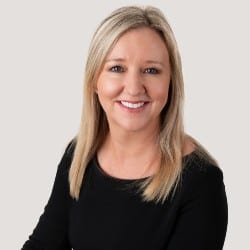 Horne focused her short presentation on the need for enterprises to be agile in response, not just to COVID but to a business world that is constantly changing.
She commented: "While the COVID pandemic highlights the business need for agility and speed, it's important that we understand it's not just about doing everything at breakneck speed. Organisational agility is about looking for innovative ways to build business resilience, future proof revenue streams, improve operations and ensure employees are well managed and supported."
To evidence this, she cited McKinsey who found that organisations that responded to COVID fastest had embedded capabilities such as data accessibility and cross-functional collaboration in place. She also referenced a customer. Leslie  Ballantyne, Director of People Operations at the John Lewis Partnership stated: "We've already seen this during the crisis, where we repeatedly had to respond quickly to a change to our payroll or a change to time entry for all those people with different working patterns- that agility from Workday allowed us to do that."
Why Workday? Horne noted: "We are customer-obsessed. And this obsession has meant that we have 70% of customers live in production at any point in time and that we're able to boast a customer satisfaction rating of 97%. Both of these data points are unrivalled in the industry, and that is why we have become the Trusted Choice for companies looking to successfully deliver on their core business system transformations."
On Cloud
Jens Krueger, EMEA CTO at Workday then led a review of the last year for Workday from a technology point of view. His team also offered a few glimpses of the future.
Krueger focused on the adaptable architecture that Workday is now promoting as its open and integrated platform secured with privacy by design. He also noted that conversations with CIOs and businesses are changing. Where organisations already see HCM as a natural SaaS solution, Krueger believes a point of inflexion has been reached for Finance management too.
The questions are also evolving with CIOs now asking: "How do we actually get to best practices? How do I do configuration without any kind of customization? And how do we build a landscape and leverage systems that support this business transformation, at the same time be flexible, so that I can do changes, adapt the system quickly, without doing large implementation projects?"
Krueger also raised the question of what is truly cloud. He inferred Workday offers it with the adaptable architecture but was surprisingly light on key details. That said, he referenced a whitepaper (registration required) published with IDC on the adaptable architecture that he believes answers that question.
On HCM
Workday then gave an overview of what it has recently delivered across HCM and Finance. Mark Judd, VP of product strategy for EMEA for HCM, spoke about how the Workday Skills Cloud is now underpinning its solutions. An example of this was the most recent release that includes the Workday Talent Marketplace. He also revealed what Workday is launching in 2021. Judd said: "Next year, we'll be launching our Career Talent Marketplace. And that will also assist the employees of the business to bring together experiences in learning, performance management, feedback, etc. in a single environment."
Daniela Porr, Senior Product Marketing Manager and VIBE then spoke about the recent releases VIBE Central and VIBE Index. Also, how they are helping customers with their agendas on diversity and equality. Next year, Porr revealed Workday will make the VIBE Index publicly available. Enterprise Times asked Porr what trends she sees in diversity.
She said: "Gender pay gap has been a hot topic, and that isn't changing much. There are reporting regulations around it. We just see that it becomes almost normalised to have that on the forefront of HR thinking.
"Other trends I'm seeing is a more open discussion around what I'd like to call migration background, that's ethnicity or race in Europe and a huge drive towards social mobility and social backgrounds. Striving to fully understand social differences, and equal access to both education, and then to career opportunities specifically for younger people, but also for people coming back to the workforce after a pause."
On Finance
Tim Wakeford, VP Global Financial Product Strategy, Workday then spoke about the recent update to Financial management. He highlighted two key updates predictive forecasts for Workday Adaptive Planning and the Workday Accounting Centre. The accounting centre is helping to solve the challenge of disconnected data sources in prospects and clients. Wakeford commented: "We've seen very high demand and really good adoption of this product, with net new customers and existing customers."
Enterprise Times asked Wakeford whether that success was in specific verticals. He answered: "We are starting to see large enterprises who have very very convoluted and complex landscapes, starting to understand the power that Workday Accounting Centre delivers them, and it's really enabling us to have very, very different and very strategic conversations over and above the typical financial management transformations that we would typically have.
"They are from predominantly financial services, which is where we see the majority of the use cases. Although what has surprised us is we've seen a number of people come to us from other sectors outside as well. So it's a fantastic application."
Wakeford also revealed how Workday is seeing the role of the CFO evolve when using its software. He commented: "We've started to see organisations that want to take that finance function and move it to become that strategic business advisor. To do that effectively, you have to do two things: deliver information quickly and make strategic recommendations and bring new information to the table.
"One thing that's common across all of our customers is that desire to transform their operations and move the needle from that whole finance function to becoming a strategic business partner to the chief executive and the wider business by bringing incremental insight which is used for competitive advantage."
Customer insights
During the final session, Richard Doherty, Senior Director Product Marketing EMEA at Workday, spoke to two customers. They were David Sperl, HR Technology Leader at GE Healthcare and Trond Vinje CHRO at TietoEvry.
GE recently rolled out Workday HCM to 200,000 employees across 120 countries. GE Healthcare went live around six weeks ago for 50,000 employees according to Sperl. Sperl revealed how GE Healthcare has had to become more agile in 2020. He commented: "We needed to increase our speed or agility in the tech environment and in our solutions. That's where Workday helped us be more agile, helped us put decisions to where they are supposed to be done, which means mainly with business leaders at the centre.
"We're shifting the ownership and the direct access to data from a very clunky HR system,  that was very reliant on HR and administration into 'hey people, now you've got it all at your fingertips here is, a new way of working, and we'll help you get there. That will take us a while to help everyone get there."
For TietoEvry, the challenge has not just been dealing with COVID but also a huge merger between two companies. Vinje noted that Workday was chosen as the HR system of choice for the combined organisation. He advocated getting the basic structure right first, and everything else will follow.
He said: "We've seen a significant impact from having one global master HR system, the mother of all data comes out of the system related to people. For us, Workday has played a key role in the way we now have achieved harmonised processes and workforce, and we have enabled HR to work across geographies and, also different organisational boundaries. A very important part of the whole merger in the new company."
Enterprise Times: What does this mean
Workday is still growing quickly in Europe. Its high customer satisfaction score is a testament to the success it is having across the region. However, Workday does not yet split out, at least publicly, the CSAT score for each region; it would be an interesting reveal.
What is clear is that Workday has its finger on the pulse of what HR and Finance teams needs. It has straightforward messaging that makes sense. It is still winning business across Europe and will hope to continue that in the coming months. However, without physical events even Chano Fernandes, CO-CEO revealed that the longer-term pipeline is less full than it has been.