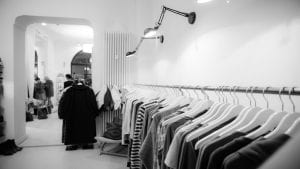 Retail and eCommerce highlights this week include: Syniti and Deloitte new alliance combining Deloitte's global consulting services and Syniti's best-in-class software. Quadient research highlights the shopping intentions and parcel delivery challenges approaching Black Friday and Christmas. FastSpring has bought SalesRight, a SaaS solution that provides interactive quoting and digital signature tools for B2B sales teams. New Capability Enables Advertisers to Track Purchase Price and Order ID Data to Attribute Return on Ad Spend. Howard University will launch the first Centre for Digital Business, created with the support from HubSpot.
Syniti and Deloitte form partnership to help accelerate SAP transformations
Syniti and Deloitte have formed an alliance agreement between the two companies. The alliance agreement includes Deloitte's global consulting services and Syniti's software that will help clients solve complex data challenges. The software accelerates SAP S/4HANA transformations into intelligent digital enterprises around the world. Under the new agreement, Deloitte will use Syniti's purpose-built software, the Syniti Knowledge Platform. In addition, the software works alongside D-DASH, Deloitte's data migration accelerator, to provide clients a more comprehensive solution.
Deloitte and Syniti will focus on assisting companies with improving their strategic position. This includes using data to improve their competitive advantage, bring new offers to market faster, optimise savings and cash flow. The companies will execute mergers, acquisitions or divestitures, and take advantage of new platforms like accelerating deployments of SAP S/4HANA.
Syniti Knowledge PlatformTM is the premiere software offering of Syniti. The company says the industry's first knowledge-based cloud solution designed to optimise, guide, reuse and unlock knowledge stored within data. The solution captures knowledge found within data and meta data. It reuses and retains the tangible knowledge in support of business policies to deliver business outcomes for continuous learning as their business' competitive advantage.
Survey reveals 31% of UK shoppers expect redelivery attempts
Quadient has announced the results of a consumer survey examining shopping intentions and parcel delivery challenges approaching Black Friday and Christmas. The survey of 1,000 UK respondents conducted in October 2020, reveals that half of UK shoppers will do most of their Black Friday and Christmas shopping online for delivery or click and collect in store. However, it also suggests online doesn't guarantee a hassle-free experience. 31% of shoppers expect to miss at least one delivery that will require redelivery attempts or depot collection. FastSpring is expanding its commerce capability with the acquisition of SalesRight, a SaaS solution for B2B sales teams.
The survey highlights the need for convenient online delivery solutions that fit with today's consumer lifestyle.
Key findings include:
29% of UK consumers shop online more than once a week. Nearly three-quarters (73.5%) shop online at least once a month.
While nearly a third of shoppers (31.5%) will shop mostly online for home delivery this Black Friday and Christmas. However, a worrying 20% have experienced lost or stolen parcels in the last 12 months
Nearly a third (31%) of online shoppers use Click & Collect services at least once a month
The survey also found:
48% of online Black Friday and Christmas shoppers say they'll shop that way due to COVID-19 restrictions. A similar percentage (45%) mention convenience
Shoppers who use parcel lockers do so for the convenience (24%) and 24/7 availability (22%), but COVID-19 restrictions are also influencing locker use – mentioned by 17%
FastSpring acquires SalesRight to support next generation of software eCommerce
FastSpring has bought SalesRight, a SaaS solution that provides interactive quoting and digital signature tools for B2B sales teams. The addition of SalesRight enables FastSpring to expand its capabilities with a unified eCommerce solution for B2C and B2B software businesses. FastSpring is a consultancy that helps businesses create meaningful customer connections through digital and physical channels.
SalesRight was founded in 2018 by SaaS industry veterans Bill Wilson and Taylor Bond to address complex SaaS pricing with intelligent pricing solutions. SalesRight's interactive quoting and digital signature tools help sales reps simplify and accelerate the sales process which in turn increases productivity and effectiveness of sales teams overall.
Simpli.fi expands capabilities for retail, eCommerce
Simpli.fi, a programmatic platform for CTV, addressable, and mobile advertising, has added its reporting capabilities of Transaction Value Reporting. With this enhancement, Simpli.fi is expanding its reporting and analytics suite for retail, eCommerce, and Direct-to-Consumer (DTC) advertisers.
Transaction Value Reporting enables advertisers to derive additional attribution data and insights from their advertising campaigns. This is achieved by passing a purchase value and order ID to provide a Return on Ad Spend (ROAS) measurement. This feature adds to Simpli.fi's existing capabilities, including advanced targeting for addressable programmatic and CTV. As well as online conversions and offline foot traffic attribution.
This reporting enhancement joins Simpli.fi's existing online attribution offering. This allows advertisers to attribute a Return on Investment (ROI) to their CTV campaigns by tracking online conversions. This includes visiting advertisers website, completing a form-fill, adding a product to a shopping cart, purchasing a product, and more. These online attribution capabilities help round out Simpli.fi's reporting and analytics suite by building on the online-to-offline foot traffic functionality. This gives advertisers the ability to track lift and in-store visits from households which have been served ads. All features are enabled by Simpli.fi's cross-device capabilities and mobile attribution technology.
Howard University and HubSpot to establish a centre for digital business
Howard University School of Business will launch the first Centre for Digital Business, created with the support from HubSpot. HubSpot will support the creation and management of business education offerings and programming over the next five years.
The Centre will provide a multipurpose space within the School of Business to facilitate education, collaboration and innovation among students, faculty, staff and business leaders. Programming for the Centre will focus on three key areas: academic offerings, experiential learning opportunities and support for job readiness.
The School of Business is slated to begin offering for credit courses through the Centre in the Spring 2021 semester. The first course will focus on training students to conduct a social media audit. Preparing them to provide strategic business consulting in digital marketing. Ultimately, the Centre seeks to provide students with a range of academic courses. In addition to offering students the opportunity to pursue digital business as a degree concentration or academic certificate.
In line with the school's efforts to create a pipeline of diverse professionals with relevant skills and real-world experience. The Centre will also provide job-readiness training and mentorship opportunities to help students launch thriving careers in the technology sector.