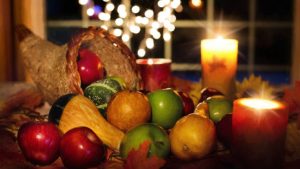 Thanksgiving lessened the news output from vendors and the holiday season is likely to put a further dampener on the news. However, there was still a flurry of interesting announcement and acquisition new. The biggest rumour of all being that Salesforce may acquire Slack.
Significant customer wins last week included that of Bayer by Infor for its EAM solution. Epicor also revealed several wins in AsiaPAC with its SLS solution winning three new or extended deals in Australia.
Interviews published last week included Kobe Verdonck, CEO of SDWorx. There were also conversations with Sage about its partnership with ACCA and ConnectWise on its recent acquisitions.
Pick of the week
DronaHQ has added Google Sheets API Connectors to the latest release of its low-code platform. This will enable organisations still using Google Sheets to manage business processes to automate them, increasing efficiency and decreasing errors.
Divyesh Kharade, Co-founder and CEO of DronaHQ, explained: "For a lot of business owners, this integration could be the start of their digital transformation journeys. Google Sheets is widely used across small, medium and large organizations. Google sheets as a database can be overwhelming because of the abundance of data. Entering new data, updating rows and obtaining analytics is not a secured approach and prone to manual errors. Now, with business customers looking to automate their everyday processes, the new Google Sheet connector will enable them to pull values, insert and update values, and search for values in those sheets while in a more enterprise-friendly fashion."
Other API and DB connectors DronaHQ provides are for Gmail, Google Calendar, Microsoft Services, JIRA, Quickbooks, Shopify, MongoDB, MySQL
Acquisition
Aptean has acquired French headquartered Lascom, a leader in product lifecycle management (PLM) solutions for the manufacturing sector, including companies in the food and beverage, personal care, cosmetics and retail industries.
SugarCRM Inc. acquired  Loaded Technologies, a business consulting, CRM strategy and cloud implementation services provider based in Sydney, Australia. A long term partner it provides SugarCRM a bigger presence in Australia.
Visma has divested two of its product areas within procurement software. It has sold Opic and TendSign to Mercell, a European tender software provider. Terms were not disclosed, but the deal will close in December.
Appointment
Anaplan appointed of Brooke Major-Reid to its Board of Directors, effective 20th November 2020. Brooke Major-Reid is Corporate Treasurer of Macy's, Inc, the omnichannel retailer.
Icertis welcomed former Airbus and BMW Chief Procurement Officer Dr Klaus Richter to Board of Advisors
Trintech has appointed Felicia Taylor as Chief Human Resources Officer (CHRO).
Business
Anaplan announced its Q3 2020 results.
Subscription revenue increased 31% year over year to $104.7 million
Total revenue increased 28% year over year to $114.9 million
Cash and Cash Equivalents were $296.8 million as of 31st October 2020
Frank Calderoni, chief executive officer of Anaplan, commented: "We delivered a strong quarter as companies prioritize investments towards initiatives that drive incremental business value. By using our Connected Planning platform, our customers stay ahead of their competition with the ability to adjust and adapt quickly to an everchanging environment."
Asite has added Penguen to its partner ecosystem. Penguen is a construction technology and consulting company that specializes in digital transformation in the construction sector for the Turkish market and Turkish contractors working globally.
Head Light, the Saas-based Talent Management software and services company has retained its ISO 27001 certification for Information Security Management following an audit.
IFS has partnered with Procore, the construction project vendor. The combined solution of IFS ERP and the Procore project management solution is integrated using Novacura Flow,  a low-code, bi-directional integration development platform. The combination delivers a complete solution to construction companies. Cindy Jaudon, President, IFS Americas commented: "North American construction companies are under pressure to maintain healthy margins and on-time project delivery in the face of increasing competition, skills shortages, and low productivity. As one of the first full-suite ERP vendors listed on the Procore Marketplace, IFS is taking yet another step in helping construction companies efficiently manage projects through data-driven, integrated processes and systems."
Intuit and Credit Karma have received clearance from the Department of Justice for acquisition of Credit Karma by Intuit. Credit Karma will divest its Credit Karma Tax business to Square. Sasan Goodarzi, CEO of Intuit, commented: "We are very excited to reach this important milestone today. This brings us one step closer to transforming personal finance by making it simpler for consumers to find the right financial products, put more money in their pockets, and provide financial expertise and advice. We are pleased to have cleared this necessary regulatory review with DOJ and appreciate their careful consideration of this transaction. Consumers will continue to benefit from the Credit Karma Tax product as part of Square."
Kerridge Commercial Systems (KCS) has formed a new strategic Ecommerce Division within the group. The company, with operations across the globe, has recently seen a significant focus on eCommerce and digital technologies.
The Tony Blair Institute for Global Change and Oracle have partnered with African governments to manage large-scale vaccination programs in the cloud. Over 73,000 people were vaccinated and registered in the first eight days in Ghana. Initially, Ghana, Rwanda, and Sierra Leone will use the new Oracle Health Management System to create electronic health records for their vaccination programs for yellow fever, HPV, polio, measles, and COVID-19, as soon as that vaccine is distributed to Africa. Thirty other countries in Africa, Asia, Europe, and North America are evaluating the solution.
QAD reported total revenue of $76.7 million in Q3 2021, down 1.4% from Q3 2020 ($77.8 million). Subscription revenue rose 24% to $33.8 million. Gross Margin also rose from 65% to 68%. The company believes it is on track to deliver on its strategy.
Qualtrics announced a new Singapore data centre in support of businesses and governments across Southeast Asia
Salesforce gave an impressive update on Einstein Analytics. It delivers more than 80 billion AI-powered predictions every day across all Salesforce products for sales, service, marketing and commerce. It cited how it is helping each of the Salesforce Clouds and how customers such as Orvis, Internet Creations, Icebreaker and Sun Basket are leveraging its tools. Salesforce partnered with Seal rescue Ireland to plant more than 20,000 trees towards its goal of planting 100 million trees.
SAP has added advisory and implementation services to the innovation service package for Industry 4.Now.
Tyler Technologies, Inc earned the Amazon Web Services (AWS) Healthcare Competency for its Entellitrak case management platform.
Customer
Fast-growing insurer, First Central Group, is widening its adoption of intelligent automation using Blue Prism's turnkey cloud platform. CIO of First Central Group, John Davison commented:  "Intelligent Automation means so much more for us than an efficiency tool. We are building an entirely new technical competency into our business so that it becomes part of our DNA. This not only changes operational execution but importantly changes management mindset about the art of the possible and strategic decision making."
Rock2Recovery, a specialist mental health not-for-profit company, which helps veterans and emergency services personnel with mental health issues attributed to their period of service is leveraging a new management solution developed by Fujitsu using OutSystems low-code platform.
Siam City Cement Company (SCCC), one of Thailand's largest cement producers, has renewed its investment in SAP Ariba solutions to digitalize its end-to-end procurement processes further.
Concorde Technology Group is rolling out Sunrise ITSM Service Management Software for Managed Service Providers (MSPs).
IG Group has selected Qualtrics Brand XM, and BYJU has selected Qualtrics Employee XM.
Product
Billtrust, the B2B accounts receivable automation and integrated payments leader, has upgraded its Cash Application software's advanced machine learning capability. This has significantly improved match rates, thereby reducing manual processing while converting payments to cash as fast as possible.
Tablelands Regional Council, Shellharbour City Council and the City of Greater Bendigo partnered with TechnologyOne to design and refine the Digitalk Experience Platform app. The group identified and helped create an app to address the complex governance requirements of official council meetings. The mobile app is available to TechnologyOne SaaS customers on the 2020A release or higher.
Research
BrightHR has found that 28% of workers cancelled annual leave in 2020. Its study found that most holidays were cancelled in April and May and that the South East were most likely to sacrifice time off.
A YouGov study sponsored by IRIS looked at the cost of poor payroll management on UK SME growth, operations and employee engagement. It found that a quarter of businesses felt managing payroll took too much time and impacted business performance. 38% of businesses say payroll has become more stressful than pre-pandemic. 48% are making changes to how they manage payroll as a result of Covid-19. As a result, 20% have change payroll provider, and 17% have outsourced it.
A survey conducted by HR and payroll services provider SD Worx found that 45.5% of employees in the UK are only moderately satisfied when it comes to their digital HR tools for employees.
A study by SYSPRO assessed the sentiment amongst senior-level Chief Financial Officers within manufacturing sectors across the US, Canada, Africa, and APAC. Key findings include:
Confidence is returning. Almost 50% of businesses have already recovered or expect to do so by the end of 2020.
30% expect to return to pre-pandemic trading conditions by the end of Q2 2021.
83% of businesses identified cost-cutting, including curbing discretionary spending and reducing overheads as a strategy.
Over 70% of businesses are exploring new revenue models with the aim of increased customer engagement through digital channels.
Over 52% of businesses identified the investment in enterprise technology such as ERP, BI, and CRM as a key strategic focus area.
Harvard Business Review Analytics published a survey sponsored by Workday that looked at the digitisation of sourcing and supplier management. 95% of respondents noted that the pandemic had disrupted sourcing and supplier management process. 92% felt their processes were not best in class.