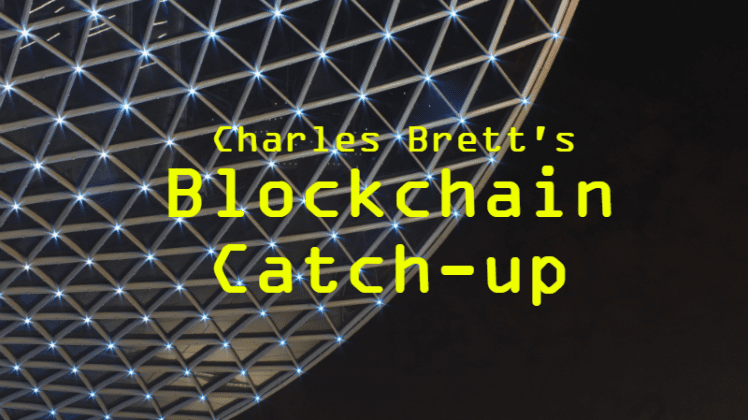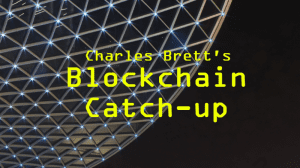 This is a Charles Brett's start-of-the-week Enterprise Times 'blockchain catch-up' for Week 46. Necessarily it is idiosyncratic and selective.
It is not intended to be comprehensive but does seek to highlight 'Quick Takes' on specific developments as well interesting pieces to read, a listing of some (not all) announcements/press releases and pointers to upcoming events.
Quick Takes – Charles Brett's Blockchain Catch-up Week 46
How airlines can save millions with blockchain
Chirag Bhardwaj argues "we do not have one industry where blockchain technology has not crawled its way into, but the question remains: is the aviation industry making the most of it? Did you know that blockchain technology in the airline industry is the key element in creating a seamless travel experience?" After examining the advantages of blockchain he applies these to the aviation industry – finding considerable overlap.
Quick Take: This is an interesting thought piece (if a little too enthusiastic), with its emphasis on security (of many forms) and shared resources (enabled by trusted decentralisation). Whether any airlines have the capacity to invest in anything other than immediate survival in 2020/2021 is, however, probably the key question.
Securechain launches Finmail Mailbox: send digital currency by email
Securechain is a Copenhagen-based startup. It has launched Finmail Mailbox which integrates both email and a digital currency payment feature. The effect is to enable users to exploit their mailboxes/email address to send and receive digital currencies – such as Bitcoin and USDT – as well as traditional emails. By using Finmail Mailbox, users without bank accounts can access global payment capabilities. In addition, Finmail Mailbox integrates a remote working environment where global users can work on freelance tasks and receive payment within the same platform.
Quick Take: interesting, except (perhaps) for the cryptocurrency dimension. In effect, Finmail Mailbox provides a payment platform for anyone without a bank account. It enables them to collect payments and store these in a digital wallet. Anyone with a Finmail email address can receive payments quickly and securely regardless of location and time zone. By exploiting email, Securechain is 'enhancing' an old technology to offer a new solution.
7 pieces to read – Charles Brett's Blockchain Catch-up Week 46
Three European blockchain startups and how they are improving food distribution
Selected announcements/press releases – Charles Brett's Blockchain Catch-up Week 46
Selected upcoming events
Web Summit December 2-4th (tickets)
2020 Respada Digital Asset Summit (10th December 2020 – from 1900-2000 EST / 2400-0100 UTC)
Virtual International Payments Course: December 2nd, 4th & 8th, 2020 – key principles, concepts, practices and current developments
Paris Blockchain Week summit launches hybrid event on December 9th & 10th, 2020 (more info here)
Crypto Finance Conference Returns to St. Moritz in January 2021
Blockchance Europe 2021 (July 7th-9th, 2021).