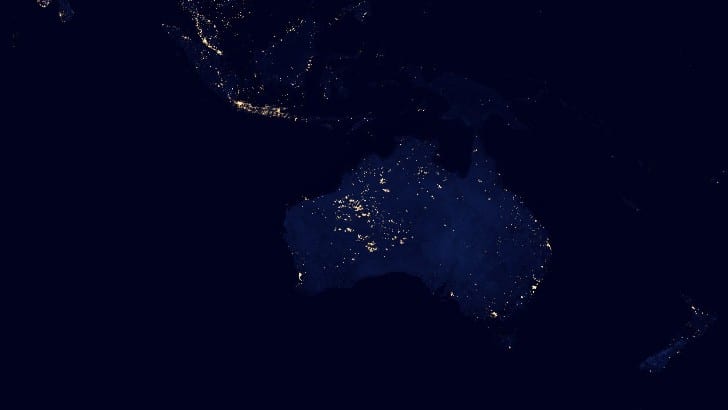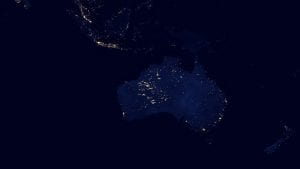 With a double announcement, Epicor revealed it continues to have success in AsiaPAC. In Australia, it revealed that three more home and community care providers have selected Epicor Senior Living Solution. In Malaysia, Technofit Sdn Bhd has selected Epicor ERP to support its engineering services and manufacturing.
Technofit chooses cloud ERP over IT investment
Founded in 1998, Technofit has grown to become a small conglomerate offering engineering and fabrication in construction industries such as infrastructure, power generation and the oil & gas industries. With five companies in the group, its operational systems were a mix of siloed applications and spreadsheets. It needed to find a solution that would offer company consolidation and would support its various business services.
It reviewed the market and selected Epicor ERP deployed from the cloud. This minimised the investment it needed to make in on-premise hardware and its IT team. The group will have the ability to review data in real-time from any location, including mobile devices. Once deployed, the solution will help increase the efficiency of processes across the organisation and give the business leaders the visibility they need.
Mohd Kamal bin Zawawi, SNR quality & HSE manager, Technofit said: "As our business grew and we started taking on more client projects, we realised that manual finance data processing using spreadsheets was no longer feasible. Moreover, having warehouses and offices in separate locations added complexity to the data management process. With the high volume of projects and ad-hoc customer requests, our processes were further strained, and the risk for human error increased. Without a reliable ERP system in place, we had limited visibility on the overall health of the company's finances which proved to be costly to the organisation in the long run,"
Stellar Dynamic
Epicor selected a local, certified partner, Stellar Dynamic Solutions to carry out the implementation at Technofit. Technofit is already considering the next phase of the project, Epicor DocStar. The enterprise content management solution will further improve the business processes with automation.  Stellar Dynamic has been an Epicor partner since 2014 and has move than 20,000 customers worldwide.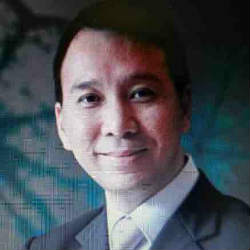 Vincent Tang, regional vice president for Asia at Epicor Software commented: "We are excited to be able to support Technofit through our platform and solutions. Combined with our growth and focused development in cloud, and Epicor ERP's features, I have every confidence that we will be able to meet our clients' specific business needs.
"With access to real-time data, improved visibility and ability to collaborate across business units within the organisation, Technofit is empowered to make better business decisions, improve efficiency and gain a competitive edge in the market. We are excited to be the strategic technology partner for Technofit's business transformation."
Looking after people across Australia
Epicor systems already support organisations caring for more than 50,000 resident across the country. The latest wins include:
Wintringham is a Victoria-based not-for-profit organisation providing residential aged care, outreach, NDIS, in-home care, housing support services and social housing for people aged 50-plus, many of whom have experienced or are vulnerable to homelessness.
Finncare provides residential aged care, retirement living as well as home and community care for older people from the Australian Finnish and Scandinavian communities, and the wider Australian community.
MannaCare is a not-for-profit aged care and NDIS provider serving older people living in the City of Manningham and surrounds in Victoria.
Of these organisations, Mannacare and Finncare already use Epicor SLS in its residential aged care facilities. They are now extending its use to include the Epicor Community Care and the rostering feature to support its home care operation. They all provide a complex mix of services that Epicor SLS can support.
One feature that the businesses were keen to implement was the new rostering functionality. The helps to address the challenge of protecting the welfare of everyone connected to the business. It delivers the visibility and traceability of residents and clients, staff, and external stakeholders as they interact with the locations.
Vanessa May, MannaCare's General Manager of Corporate Services revealed why they chose to extend their Epicor solution. She said: "Our long-term strategy is to move toward a fully integrated solution across all our service areas to provide a streamlined and efficient flow of processes and information throughout the organisation. The implementation of the Epicor Community Care module is the next step on that journey, adding to our existing Epicor SLS residential and financials solution."
Keeping the vulnerable safe during COVID
Keeping safe is a challenge for many individuals and organisations as they look to cope with the risks of COVID-19. For assisted living organisations, Epicor provides a solution that helps mitigate those risks as well as increase business efficiency.
Epicor Software Regional Vice President for ANZ, Greg O'Loan commented: "COVID-19 has brought on significant challenges for all Australian organisations, but the aged care industry in particular. For many providers, the benefits of a robust, integrated technology platform that helps alleviate the challenges of the sector and improve administration, management and financial tasks has never been more apparent. Building business efficiencies and agility are crucial for these organisations, which are providing essential services during these challenging times.
"Aged and community care organisations want to give all their attention to their residents and clients. Having the right technology empowers them to do just that, and not worry about the back end, having to manually handle processes that could easily be streamlined and optimised through technology. We help free the hands of employees so they can do what they do best: deliver personalised care to people who need it. "
Enterprise Times: What does this mean
Four wins across two countries in Asia is cause for celebration. Winning a conglomerate, especially with Infor seemingly increasing its attractiveness in that sector is good news for Epicor. Epicor SLS has a significant share of the Australia market; it is in some ways surprising that the company is not looking to extend the product to other countries.
Under its new ownership, this news highlights the geographical spread of Epicor, and one wonders whether future expansion plans will include international acquisitions. It is one of the few ERP vendors to have a significant global footprint. It should consider capitalising on that.