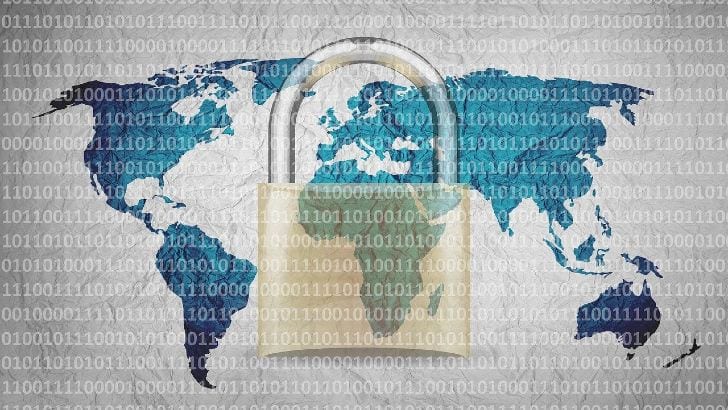 ConnectWise recently announced the acquisition of Perch Security and Stratozen to strengthen its security portfolio. Enterprise Times spoke to Jeff Bishop, Chief Product Officer and Brian Downey, Vice President of Security Product Management, ConnectWise about it. The acquisition strengthens the ConnectWise Fortify security management solution for Technology Service providers.
Perch, which has a long-standing relationship with ConnectWise brings its SIEM, designed for MSPs to the platform. StratoZen provides an automation and analytics layer that naturally enhances Perch SIEM, though there has not been a relationship between the two companies before. It will analyse the threat intelligence provided by Perch and provide insights that an MSP can then turn into actionable insights. StratoZen can also better analyse the data and remove false positives based on machine learning-powered analysis.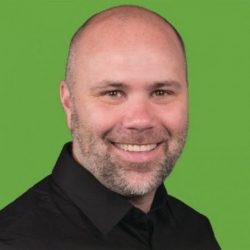 With two more significant acquisitions of security businesses, Enterprise Times asked Bishop whether the company was looking to building a security firm? He replied: "ConnectWise isn't looking to be an ITSM company, but we do see the value of the automation layer. Look at a lot of ITSM products, they talk about workflow, automation, ease of use and allowing people to empower teams to do their own thing.
"The PSA, the RMM, they've all had this, we just have never centralised it and made it drag and drop with an easy GUI. Our goal is to extend that capability out. Will there be some level of compete, maybe, probably, but our destination is to stay focused on the MSP and TSP space."
Perch
ConnectWise first worked with Perch when it set up the Technology Solution Provider Information Sharing and Analysis Organisation (TSP-ISAO) in 2019.
Correction from ConnectWise
"ConnectWise actually first invested $9 million in Perch Security back in 2018."
Earlier this year it introduced a detection and response solution for Microsoft cloud environments built on Perch. Enterprise Times asked Downey why ConnectWise bought Perch rather than let it remain independent.
Downey replied: "When we started our relationship with Perch,  the concept of SIEM management in the MSP space was at a different point in its maturity. Very few MSPs had embarked on this. Having a relationship with Perch was great because it allowed us to maintain proximity to that market. It also gave Perch the flexibility it required to innovate.
"Now, it's getting to a more mainstream style solution. That introduced an opportunity to have a much more integrated approach to how you leverage that data and the other data that is in people's environments. That was one of the key triggers. This makes a lot more sense, this time to be a more core part of our story and to own that technology versus a partnership."
What about the other solutions built on Perch?
"When it comes to the other solutions built on it, we don't see a lot changing there. We want to make sure that we understand it and continue to recognise the things that made Perch the company it is today and the success of this today. Our objective is to build on them. We want to continue to embrace those and see how we can extend them and learn from them."
StratoZen
StratoZen provides four main products from its platform:
SIEM-as-a-service
Co-Managed SIEM
SOC as a service
Proactive Defense
It focuses on providing these services to MSPs and large enterprise clients. It will be interesting to see whether the focus reverts to purely MSPs under ConnectWise ownership.
Kevin Prince, CEO, StratoZen commented: "The team at StratoZen has leveraged our deep security expertise to help MSPs identify security threats from what can seem like an overwhelming amount of information and alerts. We're delighted to join ConnectWise along with our new colleagues from Perch. Our collective expertise and solutions are unmatched in the industry and will enable MSPs to confidently protect themselves and their clients like never before."
The combined solution
Downey confirmed there was no relationship between Perch and StratoZen. However, he noted that StratoZen has an open approach to integration. Enterprise Times asked him when customers can expect the integrated solution.
Downey replied: "You'll see a lot coming over time, but we see the first major integrated things coming this year. That's a pretty short timeframe, that is because those foundational elements are already in place."
Where do they fit in within the Connectwise product architecture?
"That's where a lot of the Fortify integrations help. We've already started to do some work around leveraging some shared services, whether it be billing or onboarding, to simplify those processes, with Perch. We're going to start building on that. We see this as something that's going to be a key part of the architecture, a key place that we see the security information living."
How will this change things for the MSP?
"We don't see these acquisitions as just two more acquisitions or something just complementary. We do see this as something that's going to change the way that we can approach security. MSPs have been responsible for taking a lot of disparate tools and trying to make sense of them, figure out what's next and how that's going to match with their cost model.
"With these, we can start providing a platform approach for MSPs. That's going to allow them to scale better and provide them with a little more of a prescriptive approach to security. So that's what we're really excited about. We think this is going to be a huge simplification and a paradigm change for the security vendor."
Is there consolidation in the cybersecurity market?
ConnectWise is certainly beefing up its security solutions for MSPs. However, do these acquisitions indicate a wider trend?  Enterprise asked Downey whether he sees consolidation in the security market?
Downey replied: "It's a market that will see some level of consolidation. The security market for MSPs is fairly nascent; there's a lot of small companies. Up until this, I don't think that there was a clear leader in the space. I think that you will continue to see. I'm sure some level of that.
"Whenever you look at consolidation, it's always hard to find companies that mesh well, that culturally fit,  the value prop and what they're good at fits. That's why this is so unique, what we've been able to see with Perch and StratoZen. The complementary nature of these and being able to bring them together, it's just a rare, rare situation. You'll continue to see different parts of market consolidate, but I think this is one of the more successful matches you could see coming together."
Enterprise Times: What does this mean
For ConnectWise, this is a step on its journey to offer a complete solution for MSPs. Jason Magee, CEO, ConnectWise commented: "Just as we sought to control the 'Silos of Chaos' with our PSA and RMM solutions, we are now doing the same for cybersecurity. We want to make cybersecurity less complex for TSPs by providing technology that makes it easy to collect, assess and respond to security data from many different point products.
"These acquisitions are about far more than the technology; we are gaining extremely talented and innovative colleagues with a deep understanding of cybersecurity, and a laser focus on what their partners need to succeed. Aharon and the entire team at Perch have built a tremendously strong brand and partner experience over the past four years. We're going to infuse these strengths into the ConnectWise brand and partner experience."
To be a leader in the ITSM ConnectWise needed to ensure that MSPs have the security solutions they need for clients. That task is pretty much complete, though it could always extend the security solutions further. The question is, what is next? There is still work to integrate these recent acquisitions, but once complete where will ConnectWise look next?