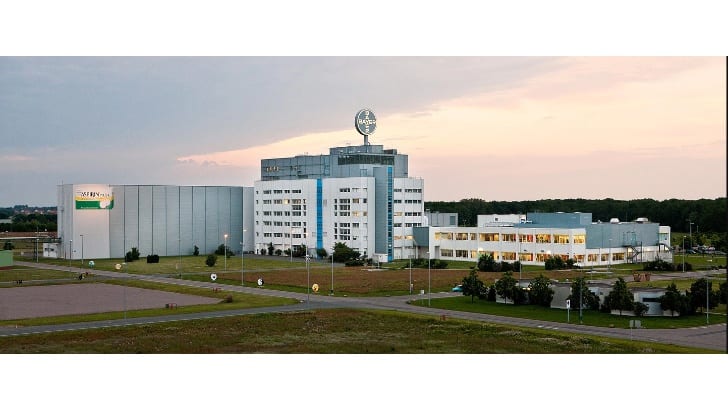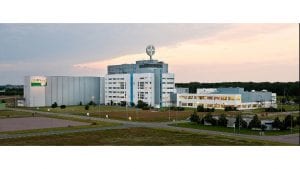 Bayer, the giant German multinational pharmaceutical and life sciences company has selected Infor EAM. This will be a blow to SAP, whose ERP Bayer use and Indus, whose EAM software is used at least at one other Bayer site. Once the deployment is successful, Bayer will look to roll out the Infor solution to other sites. RODIAS, an Infor partner, will help Bayer to deploy the Infor EAM in a multi-tenant cloud deployment.
The project will also see the creation of digital twins to manage the asset portfolio better. To do this Bayer will use Infor OpenCAD for EAM. This product is capable of replicating schematics, floor plans and PID's to better view the impact of alerts across the site.
The initial pilot project will see the solution rolled out at its Bitterfeld site. The Bitterfeld production site makes different forms of Aspirin and Xarelto® which is used for treating and preventing blood clots.
The EAM solution will help to collect data from assets, analyse it and minimize disruption to the production line. It will no doubt also monitor the supporting infrastructure around the plant. This includes such things as the air pollution control and water and noise protection systems.
The objective is to proactively manage assets at the site to minimize costs, maximise performance and improve production quality and output. This is accomplished through the creation of predictive rather than reactive maintenance schedules. All made possible with the analysis of data from assets. In turn, this reduces service costs and the downtime of production equipment, both scheduled and unscheduled. The project should go live mid-2021.
Why cloud?
Bayer selected a cloud deployment for several reasons. First, it will remove the necessity of managing the hardware by the IT team that a legacy on-premise solution requires. It also means that the upgrade process, delivered automatically by Infor becomes a business change project. Rather than take up considerable time from IT an upgrade is completed with configuration changes and data set up to take advantage of new features.
Another reason is that in using a cloud solution, Bayer can securely open it up to third party contractors. This enables non-Bayer employees such as specialist engineers to carry out calibration services on equipment. They are then able to signoff each task using an iPad connected securely to the Infor solution without touching the Bayer internal systems. Similarly as cleaning staff and maintenance staff receive tasks. They can carry out their work and digitally sign them off, with photos if required for evidence. This eliminates several manual steps and ensures accurate recording of maintenance tasks.
Michael Lex, team leader at RODIAS and project manager for Bayer commented: "Every large manufacturing company is exposed to a high risk in the event of a machine failure. Innovative and advanced plant management systems reduce these risks by providing relevant information and thus ensuring greater transparency in decision-making in the event of a breakdown. A reliable EAM system speeds up the resolution of problems and thus minimizes downtime and maintenance costs."
Why Infor?
Bayer selected Infor according to the press release because it saw key advantages in the Digital Twin technology. Also, the use of mobile devices by third-party contractors to securely update information was another. Using Infor OS, the EAM solution will also integrate with the SAP ERP solution that Bayer uses. This will enable Bayer to manage the full lifecycle of equipment. Overall the solution will help to extend the life of production equipment, maintain quality while potentially increasing production levels. This fits with the stated objectives of the 2022 transformation project that Bayer introduced in 2018, to cut costs and improve margins.
Infor, RODIAS and indeed Bayer will hope that this is the first of several deployments. André Panné, managing director of the implementation partner RODIAS commented: "To us, our customers are long-term partners, so we help them to continuously improve the degree of utilization of their plants. Together, we can help reduce costs and increase profitability by combining the flexibility and functionality of the Infor platform with our extensive experience in maintenance solutions. By implementing on the basis of agile process models such as SCRUM, projects like this one at Bayer can be effectively and purposefully led to success in close cooperation with the customer in any complexity."
Enterprise Times: What does this mean
Bayer is a huge win for Infor. It is also a warning to its competitors that can take on anyone, even in their home region. Bayer is a huge company with €43.54 billion revenues in 2019. If Infor can win here, it can win anywhere. Bayer is also adopting a multi-vendor approach. This is becoming more common and Infor will hope to persuade others to update systems with its solutions. The rapid implementation using an agile approach will also be watched with interest. If RODIAS and Infor can demonstrate a rapid return on investment others will become even more interested.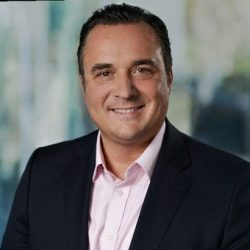 Jörg Jung, Infor executive vice president for EMEA commented: "The pace of the market is picking up significantly in all sectors. Naturally, this will increase the demands for efficient production and the associated IT infrastructure in every company. By using Infor EAM, Bayer Bitterfeld expects to benefit from more transparency, control, and better decision-making options in production operations. As a result, the company is well equipped to improve the performance and efficiency of its sites."