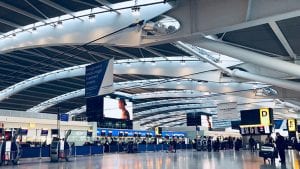 Ink Aviation and Tento Health have launched the Ink Digital Health Platform. It is targeted at airlines and airport operators to get people flying again. The Ink DHP will take advantage of Tento Health's diagnostics platform. This will give it access to a range of testing options such as RT-PCR, LAMP and Antigen tests. It will also be able to push those results to multiple Digital Health Wallets.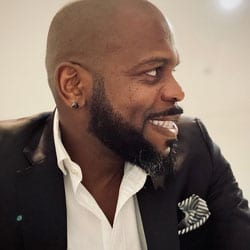 According to Shawn Richards, CEO and founder, Ink Aviation: "In order to reopen borders safely and bring investment back to local economies the world needs a global platform that all parties can work with. Our Digital Health Platform goes far beyond any other solution, by allowing destination countries to vet COVID-19 status and supporting documentation before passengers even depart.
"This widened health cordon gives countries a chance to preemptively validate test results before cases even arrive within their borders. We are working with Tento Health because their suite of digital health solutions creates a medical trust chain that is critical for passenger security and data privacy."
How will this work?
It's a fairly simple process that can be enacted at the airport. A traveller arrives at the airport and is routed to an area for a rapid test. Within 30 minutes, the test is complete, and the passenger can record the results in a digital wallet. They can then present the wallet to scanning systems at the airport to proceed.
Importantly, the app works for both arrivals and departures. It will allow governments to consider relaxing some of the rules on self-isolation from countries. For many travellers, the wait for baggage is often more than 30 minutes. Adding this into the arrivals process means that they should see no additional delays on arrival in a country.
For those passengers who are departing, there will be an additional delay. Most airports require passengers to arrive a given time before their flight leaves. This is to deal with delays at passport and ticketing desks. Now, the system will include taking a rapid test.
Adam Palmer, CEO, Tento Health, said: "Ink Aviation is using Tento Health's diagnostics platform and access to leading COVID-19  tests to provide rapid testing for passengers both prior to departure or upon arrival. Results are delivered to the passenger within 30 minutes through the Tento Wallet app, which through the Ink Digital Health Platform, can connect with any airport, airline or immigration system, allowing passengers to travel smoothly through the airport once they've received a negative result."
Drawing on the experience of Tento
Ink Aviation is taking advantage of the work Tento Health has been doing to create a trusted Digital Health ecosystem. Tento recently had its health apps listed on both the Apple and Google app stores. Although the work on the partnership started before that, it will have almost certainly been a major factor. It means that travellers can get the apps, including the Digital Health Wallet onto their devices and record test results.
Tento, who first appeared as COVI-PASS earlier this year, has had plenty of time to work out the bugs in its systems. It has signed deals with rapid testing labs and developed its own blockchain records system to store results. It has already signed deals with several governments and private firms around the world. Adding airlines to this, something Palmer talked about in May, is well overdue.
It will now be interesting to see if the other use cases that Palmer identified, care homes and sport, also publicly sign deals with Tento.
Enterprise Times: What does this mean?
This deal is good news for Tento and Ink Aviation. The deal has already seen one Caribbean-based airline and an airport operator in SE Asia begin to roll-out this solution. The press release states: "The Ink Digital Health Platform will soon be launched at select destinations in the US, Canada, South America, the Caribbean and the Philippines."
There will be many people watching this announcement closely. If the speeds claimed can be achieved, that is good news. What is less clear is how quickly airports can ramp up from hundreds of passengers to tens of thousands per day. Palmer says that airlines will work with external health companies to do the testing before the passenger comes to the airport. That will certainly alleviate pressures at the airport.
However, it is unclear if there is enough capacity in outside health companies to deal with large numbers of passengers. That means it could have to be done at the airport. It will mean large areas of airports being put aside to bring people in, test them, keep them socially distanced and then move them into the main terminal building.