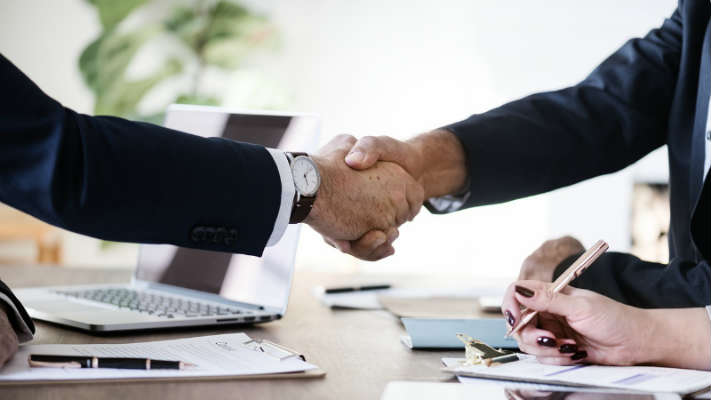 Rootstock continues to expand its ecosystem with new partnerships. It has announced a new partnership with Aviya, a consulting company that has deep expertise across a range of manufacturing industries including Aerospace & Defense (A&D).
Per Norling, General Manager of Rootstock International commented: "We recently completed the implementation of our Cloud ERP for an A&D manufacturer in the UK, and we see vast opportunity to expand in this space. Many A&D companies invested in MRP, the ancestor to ERP, or they moved to legacy on-premises ERP systems that are inflexible. Now, many are ready to upgrade, and Aviya is the perfect partner to help us reach those companies."
That company is almost certainly Vertical Aerospace, one of the first UK Headquartered companies to implement Rootstock ERP. Aviya did not work on the implementation at  Vertical Aerospace, but it is talking to Rootstock about how they can assist in the future.
Rootstock is hoping this new relationship will bring further success. However, it is not a standard channel partner relationship. Enterprise Times spoke to Graham Carr, a Director at Aviya about the company and this announcement.
Who is Aviya?
Carr described Aviya as having a business lead approach supported by the Salesforce platform. It works with customers to help solve specific problems. The company also has the experience and knowledge to recognise issues and understand how organisations can solve them and with what technology.
It is not setting up a separate Rootstock practice. Instead, its approach is to bring together a team dedicated to solving a specific customer problem. The team, led by Aviya, can consist of experts from several consultancy companies. This includes Fidenda, CarbonCherry and a Salesforce implementation partner ServicePointSolutions. Carr explained the addition of Rootstock, saying: "We have a small core team and then use natural programme management and team-building skills. We bring together all the partners to solve the problem at hand Rootstock.
"The nature of the partnership is that there are two complementary skill sets and experiences. Whilst Rootstock is deeply experienced in ERP  implementation and all the technical issues that surround that, we work with the front end CRM system. That brings an end to end capability in customer interface, right down into inventory planning, inventory, control, etc. Our skill set is at the front end of the process. Rootstock is at the back end of the process. We think that our combined forces together, build a bigger proposition. We will both have enough expertise at the interface to, to work correctly together, but we're not trying to build an army of Rootstock technicians."
Why does Aviya want to partner with Rootstock?
"Rootstock brings out what a cloud-based ERP system is really there to do. It allows customers to access data, wherever they are, in comparison to the previous one that they might have had, which would have been, trying to go around multiple instances, trying to gather data. What Rootstock is doing is taking all the heavy lifting out of normal ERP reporting processes."
Carr also stated that Aviya is also a Salesforce partner and already has a common understanding of the underlying technology.
A different approach brings more value with Rootstock
Carr told Enterprise Times that as a partner Aviya is not focused, or even interested in license sales. He added: "The way we work is we empathise with customers. Find out what their problems are, what assets they need to manage, assets in all forms. That term could mean financial assets, physical assets, and buildings, vehicle, etc. That's where the real power of Rootstock comes to bear because you are connecting assets and multiple of multiple types through the physical world and into the more administered world. Bringing all that together to put information in the hands of people so that they can accelerate their decision-making process."
According to Carr, Aviya can offer three value additional propositions with Rootstock:
Remove heavy lifting of data, enabling people to get what they need to very quickly.
Managing assets in the broadest sense of the word.
Making that information available to everybody so that they can act upon it and improve their decision making.
Nick Heath, co-founder of Aviya, commented: "Now, more than ever, manufacturers need adaptable, user-friendly ERP systems that are fast to deploy, yet also robust and scalable. Rootstock offers that solution comprehensively – a modern ERP built on the Salesforce platform. Rootstock Cloud ERP provides an efficient way to join front and back-office operations, allowing our customers to unlock their full innovation potential."
A huge opportunity
Rootstock is the only native Force.com manufacturing ERP solution and was the only partner in this space that Aviya considered. ET asked Carr what the opportunity is in the UK. He replied:
"In the UK, that is probably in the order of 1,500 aerospace companies of varying sizes. They work predominantly with on-premise systems, for instance, large Microsoft Excel estates, etc. As we've seen through COVID-19 companies, have become a lot more aware of the need to be connected. We see a growing consciousness in those companies to be able to digitally connect. The opportunity covers the vast majority of those 1500 companies. Many would make use of CRM, or of any ERP system, we think that the opportunity is huge."
Enterprise Times: What does this mean
This is not the usual type of channel partner that Rootstock has signed up. But it may provide a very useful wedge into the UK Aerospace and Defence market. Rootstock will still need to find implementation partners in the UK, but with a potential pipeline of work that may just have become a lot easier. For Aviya, Rootstock completes a missing component for the selection of technologies it uses to help solve customer problems.