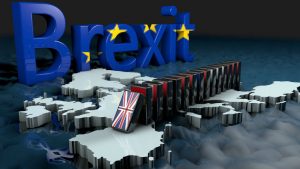 Menzies, a leading UK based accounting firm, has prepared a concise overview of what companies need to consider with Brexit rapidly approaching. Those interested can download the guide, the Brexit Transition Toolkit here, no registration is required. At sixteen pages the toolkit provides a useful starting source for information that companies need awareness of as Brexit looms at the end of the current year.
With negotiations with Europe seemingly stymied, the business environment will suddenly become more complex from 1 January. Organisations need to prepare, and for some industries, there is potentially a lot to do. What the guide does not cover, however, are any changes for businesses that deal with companies outside the EU where regulations may also change as a result of leaving the EU. Perhaps there is an opportunity to create something around this too.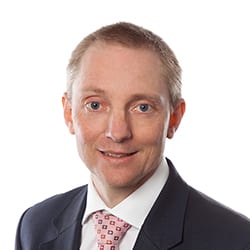 Nick Farmer, international Tax Partner at Menzies issues a stark warning to firms saying: "Without a clear understanding of how individual risk factors might affect their business model, small and medium-sized businesses are in danger of doing nothing and facing the consequences."
While firms have rightly put their COVID responses to the top of the agenda, if they regularly trade with Europe, there are less than two months to prepare for some substantial changes.
What it contains
The toolkit contains nine categories of changes with information split into two sections. The impact that the business face in the category and the actions that they need to take. They are also links to Government webpages that have recently been created and updated. The nine sections are:
Imports
Exports
People
International Investment
Grants and Funding
Regulations and Certification
Intellectual Property
Supply Chain
Currency
For goods based companies the imports and exports sections cover such things as customs and VAT. It also provides information about the Border Operating Model (BOM). Further information is available in this blog and on the HMRC web page, neither of which are referenced in the Toolkit. The actions include several points that companies need to consider. They include applying for an EORI number; again the HMRC link is missing, (here it is). Businesses wishing to trade with the EU need an EORI which stands for "Economic Operators Registration and Identification number".
For companies selling services into the EU, information is covered in the section on Regulations and Certification. Regulations across the EU for the provisions of services are complex and differ by country. The toolkit provides some high-level information around this and links to the government website for more information. There is more information for product-based companies in this section too.
Other key changes
Companies need an awareness of the several important changes noted in the document that Data privacy could become a critical risk for many firms, especially if the UK leaves the EU without a deal. Hiring of new staff from the EU is also changing, for organisations that have traditionally hired workers from the EU, they need to understand the revised points system. There is also still some vagueness about existing employees rights. Employees themselves need to take responsibility for ensuring their right to work, before 30 June 2021.
The rules, especially tax rules on inward investment is also changing from January 1st. This not only includes the EU but most other countries. The exception being Japan, where there is already a trade agreement. Access to some, European funding is also lost although the UK government has reassured businesses that it will make additional funding available. Whether that will make up for the shortfall is unclear. Firms do need to gain a better awareness of what funding is available.
Enterprise Times: What does this mean
The toolkit is a must-read for UK business leaders. While it could have included more links to supporting information, it provides a starting point for any organisation that has an interaction with entities in the EU. There are less than two months before the UK crashes or drives out of the EU, the former looks more likely. It may be months before all the systems are in place, but companies need to ensure that any risks are minimised. Getting an understanding of the 2021 business landscape should not be a lot higher up the priority list.