In a week where Unit4 unveiled ERPx its next-generation ERP solution, it has also revealed functional improvements to Unit4 Financial Planning & Analysis (FP&A), in its latest release. There is a new Smart Forecaster tool,  a new solution building and improvements to the user experience.
The user experience enhancements include better dashboarding and visualization capabilities. These make it easier for finance teams to create easily consumable dashboards for non-finance users. These users are then able to quickly identify trends and insights to enable faster and more accurate decision making.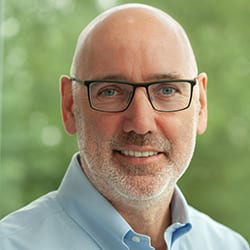 Gordon Stuart, CFO at Unit4, said: "Finance teams have always played a central role in helping set strategy and build plans by the nature of the function. With the onset of market changes as a result of COVID-19, the need now to evaluate and often reshape those plans, at a moment's notice, has become core to what FP&A teams are asked to do.
"Unit4 FP&A, with its new Smart Forecaster and Solution Builder functionality, has armed them with the ability to do it quickly and accurately. And that, coupled with enhanced dashboarding and visualization capabilities, makes complex data-based information accessible and understandable to those that need to understand it and, in turn, expedites the decision-making process and velocity with which new or revised strategies are set in motion."
Smart Forecasting
The key addition within this release is the introduction of an AI-powered tool for delivering more intelligent forecasting capabilities. Smart Forecaster enables finance leaders to leverage historical data and influence factors in different scenarios to improve decision making. The new tool is available under the Unit4 early adopter program. For example, it can forecast the required personnel hours, depending on past actuals, weekday, public holidays, and the region.
The benefits the tool offers include the time saved against using more traditional spreadsheet-based scenario planning. It achieves this through the application of AI to improve forecasts. Those forecasts are also more accurate. This is because the tool can access all available data extending the data sources to an almost unlimited level.
Solution Builder
A new tool that is now generally available, is the Solution Builder. It provides rapid modelling capabilities. It also enables finance teams to more new models/solutions between different scenarios. This enables teams to quickly adjust settings for things such as cost centre calculations, changes in P&L, or scenario planning in a secure non-live environment. Once the models are created, it is easy to transfer them into the live production system securely. Perceived benefits include:
Time savings of up to 90%, reducing the transfer of model functionality between systems from 2 days effort to an hour
Reuse model content to increase and update model capabilities
With faster modelling capabilities, more time is available to add more scenarios, increasing usability
There is no longer a limitation to only "test to production" scenarios
Enterprise Times: What does this mean
Unit4 FP&A (formerly Prevero) is becoming an intrinsic part of ERPx. It is also a key tool for many businesses already. Pascal Speicher, Corporate Financial Controller & CPM Project Leader, Villeroy & Boch commented: "The fact that we can now rely on one single version of the truth saves us a lot of time. Previously, we had to double and triple-check a multitude of Excel lists. Now we can use this time to focus on the contents of our data as well as further analysis"
At its first virtual global event, Experience 4U, Unit4 FP&A customers DOF Group and Migros Aare will be among the speakers, talking about their own experiences. They include: Migros Aare, a cooperative of Switzerland's largest retail company, Migros and DOF Group, a complex group organization providing subsea project and marine services