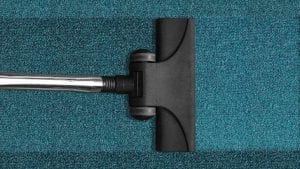 InsideView has revealed that its Sales Intelligence platform has completed over 4 billion API transactions using its open API integration platform. InsideView is a leader in the current G2 Grid for Sales Intelligence. It helps customers clean and segment target data to improve information about companies, contacts, corporate news, and technology profiles.
The platform can access data on nearly 20 million private and public companies and has information on 70 million contacts from its knowledge base. It allows organisations to build accurate target lists for sales and marketing teams. Its solutions enable organisations to focus their marketing activities on a specific segment by using dozens of filters.
Heidi Tucker, VP Global Alliances at InsideView, commented: "Data brings life and context to B2B applications, enhancing and enriching functionality with real companies and contacts.
"Decisions and applications are based on data, but for true, revenue-driving impact that data needs to be real-time and accurate. APIs create a critical link between data sources and applications that delivers better decision making, knowledge, and actionable intelligence."
The InsideView APIs enable applications to enrich or create existing data sets with up to date information. The Subscription API enables the creation of alerts should that data change. For example, if a key contact leaves a target business, it can flag an alert so that the appropriate action is created.
Use cases are varied from the traditional sales and marketing to SaaS solutions in financial services, cybersecurity, human resources, mobile apps, expense management and supply chain. InsideView highlighted two SaaS vendors where vendor customers have leveraged their data intelligence solutions.
GrowFlare
Growflare provides an AI-driven lead generation tool for startups. Leveraging AI and its psychographic data combined with InsideView's firmographic data provides accurate leads in seconds. Growflare not only surfaces accurate information from InsideView about a target company. It uses its psychographic data and also provides the messaging and language that is most suited to the target. Growflare estimates that using its platform delivers an 8x improvement in marketing lead conversions at a lower cost. Furthermore, it significantly reduces the time sales teams spend creating lists and preparing personalized messages for targets if they do so at all.
Matt Belkin, Founder, GrowFlare commented: "Startups can't afford to waste time on prospects that will never buy. As a startup ourselves, we live this every day. Timely, relevant data is the key to finding your best leads in seconds. We chose InsideView as our data partner for the quality of their data, the great working relationship, and easy API integration. Talk about fast! We got the API up and running in one day. Once we knew the call syntax, we pulled our first data feeds and lookups. Since then we've had zero issues."
RingLead
RingLead provides a data quality platform. It cleans, protects and enhances data leveraging the InsideView knowledge base to help achieve this. Data cleansing is important. RingLead estimates that the difference between a strong database of 1 million names and an average one can make a significant difference.
It estimates that an average database has 750k usable records, which results in 390 leads earning revenues of $1.95 million. A strong database has 900k usable leads and will win 650 deals for $3.25 million in revenue. If a businesses figures match up to this, taking an average database to a strong one using RingLead would make sense. Especially if this is achieved with minimal manual input.
John Kosturos, CRO, RingLead commented: "We have hundreds of API partners, and InsideView is one of my favorites because they're easy to work with and their APIs are exactly what we want—high-quality data and the best API documentation of any of our partners."
Enterprise Times: What does this mean
While little more than a business update, this press release demonstrates the value of clean data for customers. InsideView works with both SaaS vendors and enterprises to help clean and enhance customer data. Ultimately this leads to efficiency savings and can also help enterprises increase revenue and SaaS companies improve their solutions.
While companies want CRM, it is useless without accurate up to date information, something that InsideView can help provide.