Aera has made its Cognitive Automation platform generally available. The announcement was made at its Global Customer Summit, the sessions of which are available on-demand until October 8th. The Cognitive Operating System was launched in pilot back in February but it has been in the making for several years. Frederic Laluyaux, CEO of Aera Technology commented: "We've worked with the world's largest organizations and complex supply chains to demonstrate the value of Cognitive Automation at scale. This tight collaboration has enabled us to build the Aera Cognitive Operating System, which is now easy to implement and scale, and therefore available to an even wider range of companies."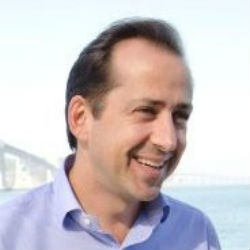 Aera has developed its platform in stages. It initially piloted the solution with ten customers, including Merck, RB and Unilever, which saw significant benefits from the Robotic Decision Automation system. In simple terms, the Aera platform understands data within an organisation though patented search technology. With that understanding, customers can use the cognitive workbench to help automate decision making across areas of the business.
The first iteration was around improving supply chain decision making both in terms of speed and accuracy. The Aera solution can either enact the decisions or propose them to a human. Importantly it can explain the decisions reached by the AI.
Alessandro de Luca, CIO of Healthcare, Merck Group, noted: "We are all running on much shorter cycles in this dynamic world, and it is impossible to process everything manually or on legacy systems. Aera's Cognitive Operating System has made a real difference in our ability to implement and operate a best-in-Class IBP process. This, combined with the fact that we could rely on a single, intelligent source of truth, gave us a springboard to agility."
What does the Cognitive Automation platform offer
Aera has finally completed the productisation of its platform. This is not a first-generation solution, but one that the company has iterated to address key business challenges. It is now able to understand, recommend, predict and act on the data held both within and outside an organisation. Using Aera Cognitive Skills the platform is able to improve on several key areas of business:
Sales Forecasting
Promotions
Orders fulfilment
Inventory management
Procurement
Finance
Logistics
Its aim is to provide the ability to create a self-driving business. Importantly, this is just a framework for decision making with many of the basic algorithmic models included. However, it also enables each organisation to customise the skills to suit their competitive advantage and market. Expect to hear more from and about Aera in the coming months now it is fully up and running.
The Aera viewpoint is endorsed by many with Nokuthula Lukhele, Project Lead, Data, and Digital Transformation, World Economic Forum saying: "Cognitive Automation plays a large role in the 4th industrial revolution. The future of agility needs to be at the edge of decision making, and these technologies enable that."
Enterprise Times: What does this mean
Frederic Laluyaux has successfully led the company through to the moment where it is fully launching the product to a wider audience. Originally it was targeted at the largest enterprises, several of whom have given key input into the development of the platform.
Aera last received funding in June 2019 when raised $80 million. The company already has offices in the US, Europe and APAC, but may need to expand further. While it looked originally at the issues of multinationals it will be interesting to see how far downmarket its platform comes. It is not a cheap solution, but for multi-billion dollar organisations, it is already saving millions.
In a world that has rapidly changing supply chains, leveraging AI to ensure decision making is both rapid and accurate, seems like a wise choice. Aera may well have launched at an opportune time. Importantly it provides a layer that offers two-way interaction to ERP solutions. It both ingests data and provides actions into the ERP solution without having to replace the latter.
The only question is now that Aera is starting to grow will SAP, Oracle, Microsoft or perhaps even Infor look to acquire the technology? Laluyaux is no stranger to building a strong independent company, he previously led Anaplan for nearly four years.