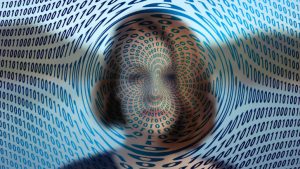 Workday has published a whitepaper based on a survey of 225 CFO's carried out by Longitude Research. The whitepaper studies how CFOs are meeting the challenge of business agility through digital transformation.
It finds a link between business agility and organisations that have already undertaken digital transformation. However, just under half the organisations polled have transformed the finance function. Why? Challenges to digital transformation remain, primarily, these are the skills gap and cultural barriers to the change. Ultimately, it is that lack of skills that often holds back both business agility and transformative changes within the finance function. In this context, Workday defines digital transformation as the introduction of cloud, machine learning and augmented analytics to finance processes.
The whitepaper looks at how priorities are shifting quickly following the emergence of COVID-19. CFO expect an initial focus on workforce planning (61%), cost containment (59%), cash and liquidity management and revenue projection (53%). This will evolve to Revenue projection(43%) and Supplier risk management (38%) as the pandemic continued
Michael Magaro, senior vice president, business finance and investor relations, Workday commented: "CFOs were thrust into uncharted territory when the pandemic hit, underscoring the need for them to be able to make data-driven decisions to adjust, plan, and then continuously re-plan as conditions rapidly changed.
"This survey validates CFOs' shifting priorities as they look to a combination of new skills and technologies to give them greater visibility and agility. And, while finance has been slower to embrace digital transformation, it's clear the pandemic has become both a catalyst and imperative for change."
Barriers to change
Magaro's comment makes sense, and while COVID-19 has provided a catalyst for change, there are still inhibitors to change. Lack of skills both to implement new technology (24%) and to use it once implemented (34%) are highlighted. Resistance to change (32%) is the second-highest. The authors ascribe this to the underlying culture within an organisation. A culture that enables innovation is more likely to drive change successfully. The report notes: "88% of digital accelerators are more than somewhat confident that the culture of their finance function supports digital transformation, compared with just 35% of digital novices."
Another inhibitor to business agility is the lack of timely accurate data. The possession of a fully integrated set of data, provided from both operations and finance is available only 31% of the time. Only 22% of the data is fully aligned. Moreover, only 30% of finance leaders can analyse the combined data sets. The outcome? Few organisations can fully enable evidence-based management, or deliver timely information and insights to business leaders.
Overcoming the barriers
The report segments the challenges faced into three tiers and provides five solutions for CFO's to overcome them.
Hone technology skills through recruitment and training
Put risk and compliance at the heart of strategy, perhaps risk and compliance by design
Explore how AI and ML can enhance the organisation
Only 18% of respondents use AI technologies to deliver prescriptive, personalized, and prioritized insights to the wider business. To fully enable analytics across the whole business requires two further steps
Create one source of data, a unified dataset containing operational and finance data
Become the performance data steward
Traditionally CFO's have provided historically accurate data, the true picture about an organisations performance. The authors argue that CFOs need to be responsible for real-time data accuracy. For some, this may be a step beyond, but where the Chief Information Officers is within their organisational units, perhaps the responsibility is delegated?
Regardless, the modern CFO needs to ensure that they and their teams are better trained in the toolsets that are now available. The paper offers a four-step guidance for the finance function. Once completed, by both the finance team and its leader, a foundation stone for digital transformation is complete.
The report completes with four steps that CFO's should consider completing as part of their transformation journey to help their business thrive:
Prioritize investments in technology that provide greater forward-looking visibility and support risk management across your teams.
Identify and address skills gaps and define what capabilities are needed before working with HR leadership to maximize the benefits of new technology initiatives.
Lead by example and rethink KPIs to encourage experimentation and overcome resistance to
Consolidate data into a single source for truth and take ownership of how enterprise performance data is managed.
Enterprise Times: What does this mean
While the study is small, there are some interesting insights and takeaways for the reader within this white paper. The takeaways also align well with the Workday message of "The Power of One" where Workday can now provide a single data lake for enterprises to analyse.
However, the skills gap and cultural barriers to change remain an issue for many. This is where its partner network can help with the global SIs and other consultancies able to provide change management programs that can assist departments and organisations to change.