monday.com, the fast-growing work management platform is strengthening investment in its partner ecosystem. The company has made a series of announcements including the appointment of Alexandra Detweiler as Director of Channel Partnerships North America.
Detweiler joined in July and was previously Director Global Partner Alliance for Akumina, the employee experience platform. Before that, she was at Salesforce, spent 12 years at Microsoft and six years at Sybase as Director North America Channel Sales.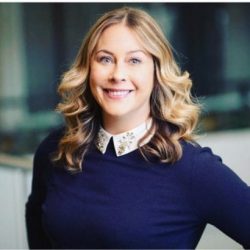 In the last few months, Monday.com has tripled the size of its partner team. This is no surprise as with the launch of its Apps Framework in June, it now has the ability for ISV's and partners to create apps and industry specialisations on its platform.
Growing partner channel
Monday.com now has more than 85 channel partners operating in more than 45 countries. The appointment of Detweiler will not only see better support of existing partners in North America but also an increase in the number of partners. Existing partners in North America include:
*This article was edited on request to remove a quote from a partner.
Partner Academy
monday.com has also launched a new partner academy. This is a training and certification program targeted at elevating the skill sets within partners. The platform includes e-Learning paths for sales, consulting, and account management. The training is delivered online eliminating the restrictions on face-to-face contact and traditional training methods. The new academy should improve knowledge levels throughout the partner ecosystem. There is limited information available so far. For example, it isn't clear what languages are supported and what kinds of training are offered at the academy. However, partners seem enthusiastic.
Mohit Gupta, CEO Damco Solutions, commented: "Damco Solutions and monday.com both shared the common goal of delivering value through simple yet powerful technology solutions. We look forward to the launch of the Partner Academy, where our entire team can master the product's capabilities and learn to create apps and building blocks in order to provide fully customized solutions to each client."
Enterprise Times: What does this mean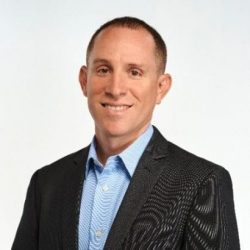 This is an important step on its growth path for Monday.com. Through an effective channel program, the company can increase sales effectively. The emphasis on North America at this time is understandable.
Oren Stern, VP Partnerships & Alliances at monday.com: "Broadening our partner reach to North America is a major milestone for our team and a game-changer in the rapid expansion of our channel business. With more than half of monday.com's customers based in North America, we are excited to build on the tremendous momentum of our partner program internationally, with the same successful offering to our tremendous North American audience."
Monday.com has grown its customer base successful, mainly through advertising. This is expensive to maintain, especially in a market where costs and competition are increasing. Physical events may return next year, but they may not return until 2022. In growing its partner ecosystem, it also gains access to their business relationships and thereby potential new customers. There is, however, more to creating a successful channel than just the partner academy, success will depend on several factors.
With Detweiler in charge in North America, it will be interesting to see how the channel evolves as and what new partners are added. Will monday.com also work with Raven Intel to enable customers to decide which is the best partner to work with?