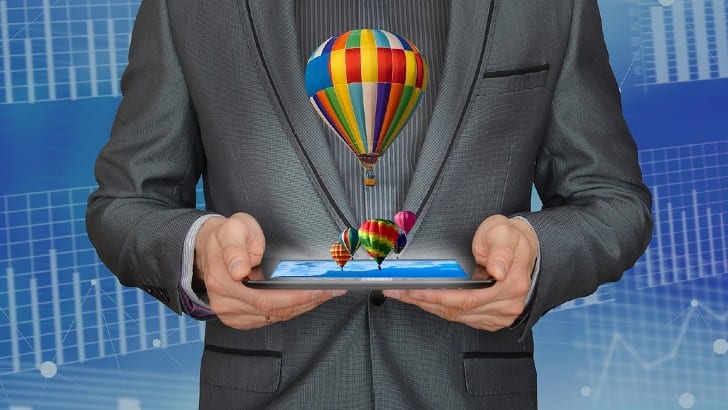 Qlik has released the latest version of Qlik Sense, Qlik Sense September 2020. The release adds several new features, with a focus around augmented intelligence. James Fisher, chief product officer at Qlik, said: "Analytics users want to do more with their data, but often struggle with where to look or what next steps to take. Insight Advisor gives these users a complete and powerful AI assistant, built directly into Qlik Sense, to help guide them along every step of their data exploration and analysis journey. Qlik Sense users are only a click or question away from the assistance needed to derive more insights and value from data. And, with every interaction, Insight Advisor learns alongside them, creating a virtuous cycle where they become smarter together, increasing users' data literacy and data usage."
As usual, Qlik has provided a wealth of material about the release. There is a blog by Fisher as well as short and long videos which explain the release in more detail. Full details of what is included in this release are available from the help site here. Core to the release are the improvements to usability that Qlik has added. This makes it simpler for users to extract value from their data without having to understand the data science behind the analysis. There are also additions that data scientists will welcome.
Search based visual analysis.
Insight Advisor is enhanced with the ability to generate three new types of chart for search based visual analysis: K-Means Control, Cluster and correlation charts. It has also enabled search based visual analysis on mobiles, through a web-based interface (not an app) which resizes the analysis appropriate to the form factor of the device used.
It has also added a new conversational analytics experience. Insight Advisor Chat is the next generation of conversational analytics. Qlik already uses NLP to interpret a question and produce relevant graphs. The new interface uses NLP and NLG (Natural Language Generation) to provide not just charts but also narrative to provide further insights, including key observations. Insight Advisor Chat supports multiple languages, though it is not clear which are supported.
Business Logic
Qlik also adds a new Business Logic layer. This enables users to create rules and logic to help guide Insight Advisor analysis. Rules include:
Group fields
Classify data
Specify default behaviours
Define preferred relationships
And more
Users can create a calendar period to ensure that the measures are filtered, aggregated and prepared based on the appropriate time frame. Users can also enhance the natural language processing engine to add industry or company-specific synonym to improve future interaction.
Visualisation improvements
Visualisation improvements include:
Reference Lines: Users can now add reference lines to bar and line charts. This ability enables the addition of start and end dates for time-based analysis charts.
Animator control: The Animator control gives users the ability to animate changing data over time by auto-selecting values in any dimension and playing them in a loop, with or without aggregation.
Hover icon toggle: It is now possible to control the visibility of hover icons over charts.
Custom sorting in Sankey charts is now available.
Listbox frequency counts which can show either a frequency count or a percentage with Relative frequency (%).
Qlik Associative engine
For data scientists, Qlik continues to improve the analytics capability of the Qlik associative engine. One of the first enhancements is support for K-Means clustering. It allows data to be grouped in clusters based on similarity. Qlik supports both 2-dimensional clustering and N-Dimensional clustering for more complex analytics requirements. It plans to add additional advanced calculations in future releases.
Qlik DataTransfer
There is also a new feature that enables users to seamlessly and securely access on-premises data from the cloud instance of Qlik Sense. Qlik DataTransfer is built directly within Qlik Sense and enables the selection and ingestion of data of a schedule set by the user. The ingestion includes the ability to transform and combine the data with existing data sets to ensure that analysis is carried out on up to date data.
Enterprise Times: What does this mean
Qlik Sense September 2020 is a significant update that has something for every user of Qlik Sense. It combines the ability to ingest updated information with more complex analytics capability. This is combined with a simpler and more intuitive user interface. There is no doubt that analytics is getting easier for the standard business users to leverage. Qlik is one of the leading solutions delivering the democratisation of analytics.