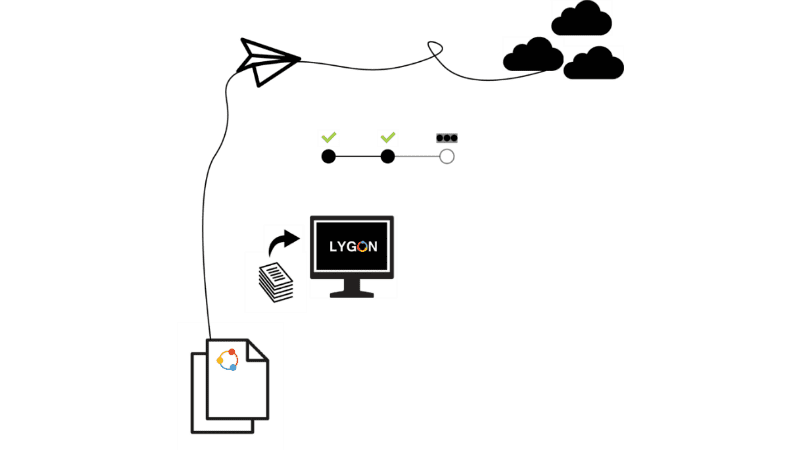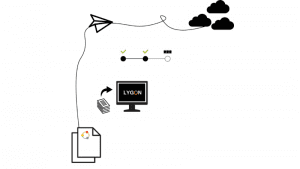 ANZ, Commonwealth Bank of Australia, Westpac, IBM and Scentre Group are expanding the Lygon blockchain platform. In doing so this aims to reduce the time to issue a bank guarantee – from up to one month to one day.
Lygon Chairman Nigel Dobson said, "The commercialisation of the Lygon platform represents a significant milestone for blockchain technology in Australia and globally. We've gone from a proof of concept to a newly incorporated company and commercially available platform in two years – at a time when the demand for digital has never been stronger. In digitising a bank guarantee, we've essentially transformed a three-way contract. We've digitised the paperwork, the process and the legality behind it."
Lygon
Financial guarantees are often required as part of a retail property lease. Lygon completed a successful pilot in 2019. This showed it was possible to transform the previously cumbersome, paper-based and inefficient bank guarantee process into a digital form. From September, 2020 early adopters will be able to join and use the platform to save time and reduce fraud risks.
Running on IBM public cloud, the participants designed the Lygon platform as:
new infrastructure
being at the crossroads between finance and technology.
It seeks to address multiple process pain points. These stretch across the whole business ecosystem. Significantly, the participants believe the resolution of such process pain points was not possible if organisations operate in isolation.
"Lygon improves real-time management and visibility of status and lifecycle changes and provides reporting capability of the entire guarantee portfolio across multiple banks and major landlords. We are confident that Lygon will provide benefits to any company that uses bank guarantees as the costs, risks and delays associated with physical documents are eliminated," said Laura Li, Head of Finance, MJ Bale.
From Lygon pilot to commercial launch
In July 2019, ANZ, Commonwealth Bank of Australia, IBM, Scentre Group and Westpac jointly launched a live pilot for a new digital platform using blockchain technology. This they called Lygon. The pilot tested the platform's ability to transform the way businesses obtain and manage bank guarantees often required as part of retail property leases.
Lygon operates as a stand-alone company jointly owned by the five founding members. The platform will be open to the general public, along with new features, in early 2021.
The July 2019 pilot involved a test group of more than 20 Australian businesses. Lygon onboarded new applicants to the platform in less than 15 minutes and supported a number of other common bank guarantee processes including amendments and cancellations.
Menswear retailer, Gazman, participated in the pilot. It reported significant time savings and ease of use. "During the pilot, Lygon was easy to use and had an intuitive interface. All interactions with the parties involved in a guarantee transaction including agreement on the terms are done electronically without any requirement for physical paper so guarantees can be issued and stored in a matter of minutes, saving a significant amount of time," said Simone Rutherford, Finance Manager, Gazman.
The formation of Lygon 1B Pty Ltd by ANZ Bank, Commonwealth Bank of Australia, IBM Australia, Scentre Group and Westpac aims to facilitate the digitisation of bank guarantees. This should deliver efficiencies and greater transparency for participants. Thus the commercial launch introduces a next stage of development which envisages the platform's expansion:
of the range of digitised bank guarantees it provides to customers
into New Zealand and other international markets.
These developments envisage the transformation of entire business processes for customers with operations in multiple countries. It comes with cross-border guarantees, like those commonly used for trade.
Enterprise Times: what does this mean
Now more than ever, customers want simplicity along with greater security. In the space of two years, Lygon has gone from a proof of concept to emerging as a commercially-available platform. This has required the cooperation of multiple organizations. It brings improvements to the bank guarantee process, including:
reductions in the risk of fraud across billions of dollars guaranteed by banks
decreases in the potential for errors
increases in the speed of execution,
Prior to Lygon, most banks were slow to transition to cloud-based operations. This was understandable given the information sensitivity and highly regulated nature of banking. Through what became Lygon, IBM eased the way for financial companies to use cloud services and blockchain – building on previous experiences of moving from blockchain pilot to production for major banking players (like BNP Paribas).
Lygon's inception and development reflects needs which extend beyond many industries and which involve many players. What stands out to Enterprise Times is this (from above): "the participants believe the resolution of such process pain points was not possible if organisations operate in isolation". Blockchain can enable new ways of thinking and working.