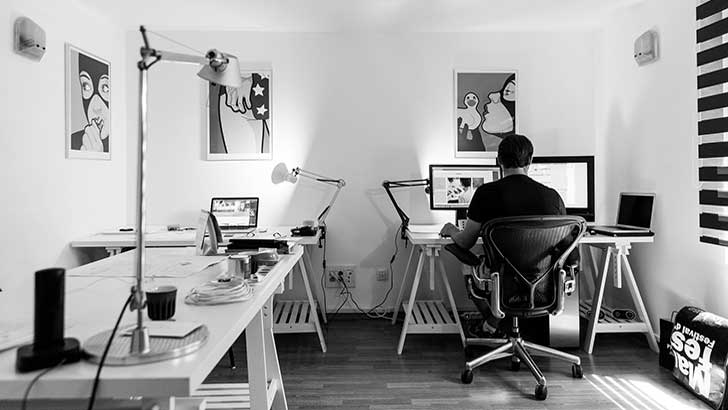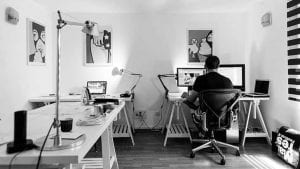 Digital Risers are economies that have increased their digital competitiveness. They are countries where the ecosystem and mindset encourage and promote a digital revolution. Over the last three years, the European Center for Digital Competitiveness has been tracking countries in the G20 to see how they are doing.
At 52 pages, its Digital Riser Report 2020 makes for interesting reading. It suggests that some countries are more likely to survive the shift in their economies from old industries to a knowledge-based economy. It also demonstrates how quickly economies can lose their sparkle and fall behind in the race to a new digital economy.
"We are in the middle of a digital revolution that is very likely being accelerated by the Covid-19 pandemic," says Professor Philip Meissner of the European Center for Digital Competitiveness by ESCP Business School Berlin.
"The way that governments manage and navigate this transition will significantly determine how competitive and prosperous their countries will be in the decades ahead."
The report looks at nine different regions around the world, and at three key measures.
Lighthouse Initiatives: These are plans put in place by governments to promote digital innovation. programmes and policies set up by a government
Regulations: Policies and legislation to help start-ups and digital businesses get established and to provide support.
Investments: Funds created to provide financial support and attract digital businesses.
Key findings from the ECDC report
The key findings from this report show that Digital Risers have been forward-thinking and supportive of digital businesses. They have well thought out and supported lighthouse initiatives, friendly regulations and investment funds. They are also investing in other areas such as education and infrastructure to provide the right ecosystem in which digital business can flourish.
Some countries, having done well up to 2017, seem to have slid backwards. One of the biggest reasons seems to be in a competitive ecosystem to support digital businesses. In some cases, the change is political while in others, it is because of a shift in national priorities. Others have stood still, but in real terms, that has translated to a loss of competitiveness.
One interesting measure is how dynamic an economy and government is. The best performing Digital Risers kept adding support. Those who had previously been champions, such as the US and Sweden have slowed their support and dropped down the rankings.
Who are the top Digital Risers?
It all depends on the region. Apart from G7 and G20, there are seven other regions. It means that some countries appear on multiple tables and that throws up some interesting results. For example, the only country in the G20 that is still top in the regional comparisons is Saudi Arabia.
France tops the G7, is second in the G20, second in the EU but third across the whole of Europe. Indonesia is third in the G20 and the highest-ranked Asian economy in the G20. However, when compared to other economies in Asia, it is also third.
These are not the only changes, but they do show how established international groupings of economies are not necessarily suitable for comparing Digital Risers.
So who are the winners and losers?
If we assume that all the rankings points are made on a consistent basis, we get an interesting top five across the world. They are:
Seychelles +277
The Dominican Republic +177
Philippines +170
Saudi Arabia +149
Gambia +149
It is clear that these are not a top-five that anyone in Europe or the US would have picked. It provides evidence that there is a need for many countries to start reviewing what digital means if they want to be a Digital Riser not a Digital Faller
The top and bottom three by region are:
G20
Saudi Arabia +149
France +95
Indonesia +56
Germany -52
Italy -77
India -173
(Note: Turkey was not ranked due to a lack of data and the EU was not ranked as it is a collection of countries)
G7
France +95
Japan +30
Canada +13
USA -33
Germany -52
Italy -77
East Asia and the Pacific
Philippines +190
Thailand +67
Indonesia +56
Hong Kong -21
Lao -65
New Zealand -106
Eurasia
Armenia +43
Azerbaijan +18
Ukraine +5
Russia -4
Kyrgystan -29
Georgia -115
Europe and North America
Bulgaria +130
Montenegro +111
France +95
Slovak Republik -102
Albania -121
Croatia -142
Latin America and the Caribbean
The Dominican Republic +177
Argentina +38
Jamaica +18
Trinidad & Tobago -142
Peru -146
Panama -204
The Middle East and North Africa
Saudi Arabia +149
Algeria +135
Egypt +114
Jordan -9
Lebanon -157
Iran -259
South Asia
Sri Lanka +131
Pakistan +71
Nepal -44
Bangladesh -49
India -173
Sub-Saharan Africa
Seychelles +277
Gambia +149
Burundi +113
Congo -153
Mali -164
Mauritania -185
What is the impact of COVID likely to be?
COVID-19 has changed how economies work, but it can't be used as an excuse for failure in these rankings. This report covers the three years 2017-2019. When the next report comes out and factors in 2020 and even 2021, the impact of COVID-19 will become apparent. Before that, we are likely to see a shift in these tables.
Some countries went into lockdown and focused on providing funds to citizens and companies so that they could pay bills and survive. Others used the opportunity to review their broadband and communications priorities. This could lead to some interesting announcements in terms of investment in national infrastructure over the next few years.
It is a good time for governments to make that investment because the cost of borrowing money is the lowest in history. How many governments will take this route is yet to be seen. However, it will have an impact on digital futures.
Enterprise Times: What does this mean?
There is going to be many countries not just disappointed at their ranking but shocked at who is doing better than them. Germany, Spain, the Netherlands and the UK all have very active digital start-up communities. However, as this report shows, they do not necessarily have the ecosystem or investment in place to be Digital Risers.
Policies, legislation and funding for a number of the high flying countries are covered in this report. It shows what can be achieved when the politics are set aside in favour of national interest. It also shows that a forward-looking and digitally aware approach is needed.
Over the next decade, there will be a significant shift in the workforce. The explosion of bot-based solutions, Augmented Intelligence systems and machine learning are already impacting the workplace. COVID-19 is likely to see many companies look at the cost of increasing their use of these systems vs the cost of bringing people back to the office.
Those economies who focus on the best way to retrain people and exploit this technology shift will be the long term Digital Risers. For some large economies in the G20, who are not the most dynamic, there will be some hard decisions to make.
Which countries will have the ability to become a Digital Riser and who, in the long term, will lose out?