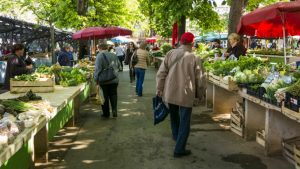 Pipedrive is one of the first apps to appear on the new Samsung AppStack marketplace. Launched in the summer Appstack is targeted at providing small and medium-sized businesses with a curated suite of cloud software applications to help SMBs grow and prosper. The Appstack provides a single location through which Samsung smartphone users can acquire software. Businesses can leverage savings when bundling apps and can pay either monthly or annually.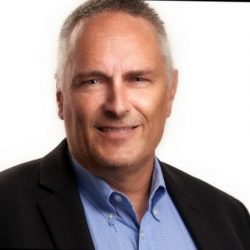 While Pipedrive was not one of the founding partners, it was highlighted by Samsung as an app that would follow soon after launch. It is now available on the marketplace. Scott Fratianne, VP of Channels Sales & Partnerships at Pipedrive, said: "Mobility has become a critical component within the SMB market, with many organizations being entirely run on mobile devices. As smartphones are the primary device that sales professionals are using to communicate with prospects and customers these days, there is a natural fit for Pipedrive to collaborate with Samsung, a market leader in mobility solutions."
What will appeal to customers is that the pricing through the Appstack appears cheaper than standard pricing. There are three plans available Essential, $13.50 per month, Advanced, $26.10 per month and Professional $53.10 per month. These appear discounted from $15, $29 and $59 respectively. There are also cheaper rates if purchased on an annual basis. Pipedrive CRM consists of several features to help small businesses manage their customers, including:
Management of leads and deals
Communications tracing
Task automation, both within Pipedrive and externally using its open API.
Reporting and insights
The solution is also secure and keeps data secure. Pipedrive has the following certificates
SOC 2
SOC 3
US-EU Privacy Shield
ISO/IEC 27001:2013
Marketplaces are the place to be
Research by Forrester indicates that purchasing software through marketplaces is increasing in comparison to buying direct from vendors. Forrester predicts that 17% of the $13 trillion in B2B spend will flow to marketplaces by 2023.
There is a challenge, though, and that is marketplaces such as Apple Store and Google Play have almost too many apps. In creating a marketplace dedicated to small businesses, Samsung is hoping to grab a bigger share of the small business market.
Taher Behbehani, Head of the Mobile B2B Division, SVP and General Manager, Samsung Electronics America commented: "For many small businesses, access to technological knowledge and resources has been a major obstacle to adapt to the digital-first economy. AppStack is a platform where SMBs can go to get a collection of highly-rated app recommendations, from a partner they can trust. We're thrilled Pipedrive is joining AppStack to support SMBs through their digital transformation journey."
Samsung has divided the applications into seven categories based on purpose:
Marketing Essentials
Business Efficiency
Sales Essentials
Startup Essentials
Legal Essentials
HR Essentials
Pipedrive is one of seven applications within the Sales Essentials category. There are only currently ten within the whole marketplace. It is not the only CRM available though with OnePageCRM the other. It will be interesting to see how many Samsung add to the marketplace.  If it can help drive business to Pipedrive, it will make it harder not to expand the choice. However, Pipedrive has an early mover advantage that could be significant.
Enterprise Times: What does this mean
Appstack is a first-generation marketplace. It has a clean look and feel, and the data for each app is consistent. However, there is nowhere to place reviews, and information about the latest releases is not included. If successful, how will Samsung improve the marketplace?
Can another marketplace succeed? There is already stiff competition within small businesses. Companies such as Sage, QuickBooks and Xero already have their marketplaces on which companies such as Pipedrive already have listings. Interestingly there is no accounting solution on the marketplace yet.
Will another marketplace succeed? Where Samsung is differentiating itself is through its bundling deals. While details are unclear, it may be possible to buy apps and mobiles at a lower cost through Samsung Appstack. This will appeal to many small businesses looking to save costs post COVID.
For Pipedrive, this is a clever move. It gets them exposure in a completely new market. While it is offering a discount, it will hope that it can gain the volume of customers to offset that. Samsung Appstack appears to be available only in the US currently. EnterpriseTimes has contacted Samsung to see when it is available in other regions.