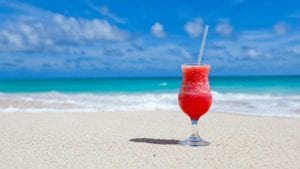 With many people trying to take their annual vacation, a slow down in the news didn't seem to happen much. Two are major releases from PSA/PPM vendors; Upland Software revealed the latest version of its PSA solution and Workfront unveiled two new solutions, Scenario Planning and Align. Private Equity seems to be increasing investment in technology companies. Agiloft picked up $45 million and a new CEO while Hg reinvested in SOVOS and Visma (see below).
Pick of the week
Salesforce is the latest tech vendor to extend the option for staff to work from home until July 2021. Many other tech companies are doing the same. Brent Hyder, President, Chief People Officer, Salesforce explained why Salesforce took the decision in a blog. The company has also doubled its work from home allowance to $500 and further extended childcare support.
It is not alone in extending work from home. A Forbes article noted that Google, Facebook, Spotify, Slack, Shopify, PayPal, Uber, Twitter, Square and Zillow had extended substantially, or indefinitely, the work from home period. It now seems unlikely that physical events will occur much before autumn 2021. If they do so numbers are likely to be limited.
Appointment
BlueConic has appointed Jacqueline Rousseau-Anderson as SVP Customer Success. She was previously a partner at Scale House consulting and Chief Client Officer at Simmons Research.
Kristin Hambleton has joined MineralTree as Chief Marketing Officer. She has previously worked for companies including Marketing Evolution, Evariant, Adobe, and Neolane.
Business
Akerna has signed a partnership agreement with Priority Technology Holdings. It will see Priority Technology Holdings provides its payment solutions to the Akerna M J Platform. Both companies will share revenue from payments made to CBD and Hemp retailers.
Brillio has opened its fifth office in India, in Chennai. Aftab Ullah, Chief Operating and Delivery Officer, Brillio said: "We are thrilled to set-up a delivery facility in Chennai and scale our operations and capabilities. The new office enables Brillio to better serve our customers and expands our access to the world-class talent this city offers. Brillio's mission is to be the leading digital technology services provider in the world, and we're forging ahead, even during a challenging global market."
Clear Books has launched a partnership with Metro Bank. Metro Bank customers can sign up to the Clear Books accounting solution through the Metro Bank App. They can get a 25% discount for life on the solution. The solution also has a bank feed for Metro Bank customers.
ConnectWise has enhanced its education offerings to MSPs. It announced a two-day conference dedicated to cybersecurity and a new ConnectWise Certify Advanced playbook and courses.
Genius ERP has partnered with GenAlpha Technologies. It will enable the integration of GenAlpha Equip eCommerce platform to its ERP solution. This will allow manufacturers to sell products directly through B2B or B2C online engagements.
Setsu Precision Technology (M) Sdn Bhd has deployed and implemented Global Shop Solutions ERP for its precision engineering and machine shop in Malaysia. Within only four months it managed to reduce its raw material inventory by 50%. It also sped up processing using the new ERP.
Introhive, the sales intelligence software vendor, and Peppermint Technology, the UK's only Microsoft ISV Partner for law firms, have partnered. They are to deliver a robust solution designed to support law firms to modernise, transform and grow.
Harvey Norman Technology is to become a channel partner of Jcurve Solutions and will resell its Riyo solution.
Rimini Street successfully closed its public offering of stock having raised around $25.1 million after costs.
Salt Edge has partnered with INTRASOFT International, aiming to help banks and electronic money institutions with PSD2 & SCA compliance. Intrasoft will use Salt Edge PSD2 & SCA compliance solutions to help an electronic money institution in Greece, a subsidiary of a group that serves more than 100 million customers globally, become fully compliant with the directive.
SourceDay announced an integration to Coupa Software. It brings supplier collaboration and management capabilities to the Coupa Business Spend Management platform. Roger Goulart, senior vice president of Business Development and Alliances at Coupa, commented: "With the current economic climate, having increased control of your supply chain is more critical than ever. We're proud to integrate with SourceDay to give our customers even greater flexibility and choice of supplier network collaboration in order to grow and accelerate delivered value."
SOVOS received new funding from lead investor Hg, through the Hg Saturn fund, and a new injection from TA Associates to further fuel its growth. Andy Hovancik, CEO, Sovos said: "Hg's new investment in Sovos is a sign of their confidence in our market, our position and our unique ability to deliver a complete solution for modern tax, including tax determination, continuous transaction control compliance and tax reporting. With the renewed support from Hg and the additional backing of TA Associates, Sovos is ready for the next stage of growth at a crucial time, as the digital transformation of government, technology and business converge."
ThoughtSpot has joined the SAP PartnerEdge Program with the extension of Embrace to support SAP HANA. Seann Gardiner, SVP of Business Development and GM of Embrace, ThoughtSpot commented: "As enterprises increasingly look for new ways to unlock their data to navigate the current crisis and beyond, our SAP partnership will improve the ability for business users throughout an organization to find insights that streamline operations and drive better decisions. Our work with Embrace for SAP HANA showcases ThoughtSpot's commitment to unleashing the full power of data where it lives so that every business person can reap the benefits of data-driven decision-making. Our goal has always been to make it easier for enterprises to get the most out of their data with the least amount of effort."
In a separate announcement ThoughtSpot also revealed that Embrace can now run search and AI-driven analytics directly from Teradata Vantage
Unit4 Wholesale has now dropped the Unit4 brand and will now operate under the Kerridge Commercial Systems (KNW) brand. This will end any confusion between the Unit4 ERP company that remains in existence. It was no doubt part of the acquisition deal.
Visma has gained additional investment. Hg has invested and remains the majority stakeholder (54%), but reduced its shareholding, as existing investor CPPIB increased its ownership percentage. TPG and Warburg Pincus also invested for the first time in the growing SaaS vendor. The company is now valued at US$12.2 billion.
Customer
Bio-Botanica has selected and implemented BatchMaster ERP to streamline and scale up the development and production of their custom blended solid, semi-solid, powdered, and liquid products.
Identity management leader Auth0 will deploy the Icertis Contract Intelligence (ICI) platform to optimise the performance and compliance of all its sales and sourcing contracts and contracting processes.
Reliance Construction Group, one of the leading Canadian construction companies, has selected and deployed Procore construction management software. Bryan Kaplan, Principal, Reliance Construction Group commented: "We chose Procore because it's a robust solution that is proven in the industry, and ensures our employees are armed with the best possible tools to improve their ability to collaborate and deliver."
Qualtrics announced that Project Lead has selected Qualtrics CoreXM. Only a single customer announcement this week from Qualtrics.
Australian Catholic University (ACU) has signed a new six-year deal with TechnologyOne. This extends the original five-year agreement, and ACU is now using a wide selection of Technology One products.
Product
The Access Group has launched a new mobile app to help mitigate potential fines of up to £20,000 for UK organisations as they carry out mandatory background checks in their hiring process. The app will confirm the applicant's eligibility to work in the UK and securely store proof of compliance.
Billtrust has integrated its B2B order-to-cash suite with the Avalara CertCapture solution. This will enable Billtrust customers to automate the process of collecting, validating, storing and managing sales tax exemption certificates.
Bullhorn has improved its credentialing system within Bullhorn Novo. It adds credentialing functionality for agencies as they need to vet applications and candidates.
Conga launched TurboEngines for Apttus CPQ. This will speed up processing by ten times for its CPQ solution by leveraging microservices in a major architectural shift for the product. Koti Reddy, SVP and Head of R&D at Conga commented: "Businesses using TurboEngines can expect to deliver quotes at unprecedented speeds, driving performance in the sales organization like never before," says "Our goal at Conga is to help organizations move at the speed of their customers. And with their customers expecting to receive quotes instantly, just imagine the benefits of delivering a quote minutes, hours, or even days faster than before."
PandaDoc has improved its integration with Salesforce. Available on the AppEchange the new solution includes new customisation options and is Lightning Ready.
Qlik is now a Cloudera Certified Technology partner. Gary Green, Vice President of Strategic Partnerships at Cloudera. "With Qlik's certification on Cloudera Data Platform, our numerous joint customers can accelerate their data democratization through any analytic workload from the Edge to AI, and drive even more value from their data in the cloud."
simPRO released several enhancements this week. It is now possible to bulk select and change items to become either billable or non-billable. The UI also received a couple of enhancements. When entering notes, text boxes resize automatically. Users can now choose from a full-colour palette for Activities and status codes.
Research
Fenergo unveiled its mid-year findings on compliance fines. It revealed that penalties totalled $5.6 billion for non-compliance with Anti-Money Laundering (AML), Know your Customer (KYC), and sanctions regulations. Fines in APAC climbed from $3.5 billion to $4 billion. A global US-headquartered bank reached a settlement of a $2.5 billion penalty and the guaranteed return of $1.4 billion in assets. This was following its role in the theft of billions from a Malaysian government fund.
Research by SDWorx and the Antwerp Management School looked at the link between the implementation of new technology and business growth. Tech innovation has seen jobs rise in many firms across Europe: Britain (44.7%), French (44.4%), Dutch (38.4%), Belgian (35.6%) and German (25.7%). Brits are the most sceptical that jobs will not change as a result of new technology. In Belgian, 3% do not believe their jobs will change.
New research by Unanet and CohnReznick reveals how the pandemic, new regulations, technology, and other factors are impacting GovCons. Based on 1,450 responses it had two key findings in a year impacted by COVID-19.
Optimism among respondents dropped from 84% in early 2020 to 68% later in the year after the pandemic hit. Pessimism doubled from 5.5% prior to the pandemic to 11% during the same timeframe.
The cost of compliance continues to concern GovCons. 30% of respondents identifying it as their most pressing concern, double the 15% share that named compliance cost as their top concern just two years ago. This is likely due to Business Systems, CMMC, and FAR compliance now being crucial for successful award wins.