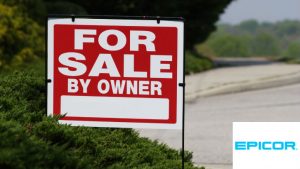 According to PE Hub (registration required) KKR have put Epicor up for sale. This is the second time that the private equity firm KKR has put the company up for sale. The last time, in August 2019 KKR was targetting around $5 billion including debt. Epicor came off the market in October again. So what has changed in the interim?
KKR bought Epicor back in 2016 for an estimated $3.3 billion. It had no takers last year but, in July it launched a re-capitalization of the ERP vendor according to Reuters. In a two-part transaction in the syndicated loan market, it looked to raise $2.75 billion with a portable dividend re-capitalization.
Reuters noted: "Epicor's transaction comprises a US$1.925bn first-lien term loan and a US$825m second-lien loan. The company has approximately US$1.7bn outstanding on an existing first-lien loan that pays 325bp over Libor and matures in June 2022, according to Refinitiv LPC data."
Will KKR manage to sell Epicor? With the looming debt repayment and now an even greater leverage position, one questions whether KKR will achieve its ambition to walk away completely from the company. Regardless, any buyer will need deep pockets.
The PE market has also slowed over the last few weeks with some tech vendors find it hard to raise fundings. However, with the Cloud ERP market surging and manufacturers now starting to migrate to cloud-based solutions in greater numbers it could be a good opportunity for the right investor.
Recent changes
In recent months Epicor has continued its journey towards becoming a cloud vendor. With many customers still using on-premise software, it is a journey that will take some time. However, the company continues to hone its focus and concentrate on a smaller set of products. It also hired a new CMO, Paul Stoddart earlier year, he hopes to re-invigorate the brand at a company that is still, potentially unfairly seen as a legacy vendor.
In recent months it's product delivery has been impressive. It unveiled the latest version of its flagship ERP in May. In April it revealed another horizontal application Epicor Commerce Connect Express. In June it launched Prophet21, its distribution ERP onto the UK market, following an earlier launch in Australia.
Epicor continues to impress with Steve Murphy, CEO and Himanshu Palsule, CTO consolidating products and honing the focus of an organisation that needed a lot of work. It appears as though KKR wants out though. In some ways, this latest announcement detracts from the efforts and achievements of the Epicor leadership team. Murphy will hope to find a private equity partner like Golden Gate Capital which invested in and stuck with Infor for nearly two decades before its recent sale to Koch Industries. Another owner, apparently in it for the long term.
Epicor is on a modernisation journey. It has achieved much but it is notable that the company has not recently revealed any growth figures. Wikipedia notes that Epicor revenues in 2017 were north of US$0.9 billion. Epicor itself notes on its website that revenues in 2019 were US$0.8 billion. The inference is that while cloud revenues may be growing, its legacy revenues fell during that period. It is a challenge for many legacy vendors as they transition.
Epicor had more than 11,000 on-premises ERP customers when Murphy joined and while it has converted some to its cloud solutions, others will have left its customer base. What it needs is a PE firm willing to invest and advise for the long term and help it complete the turnaround that is needed.
Enterprise Times: What does this mean
Why is KKR putting Epicor up for sale? Epicor seems, in Enterprise Times view, to be heading in the right direction from a product point of view at least. It seems that KKR has lost faith, or at least wants to lower its investment. Are there any skeletons in the Epicor closet?
KKR is looking to recoup some of its investment with this latest move. Pensions and Investments reported, "About $560 million of the proceeds from the loan being sold by Epicor will be used for a payout to KKR & Co." With the company up for sale again, will it go for a joint ownership deal as EQT recently achieved with IFS?
Where next for Epicor, and indeed KKR? Other tech firms may be wary of KKR if they want a long term investor. Epicor will hope that someone sees the opportunity and makes a bid. However, KKR may have only increased the risk in any purchase, which could see the price driven down.
The situation will need sorting quickly, and Epicor will be keenest to reach some conclusion and stability for more than just a year. If no sale is agreed, where does KKR go next? Will it consider splitting out elements of Epicor, such as DocStar to recoup further money?